10 Similar Anime Like Violet Evergarden
Violet Evergarden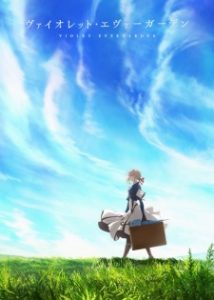 Here are my favorite picks for anime like Violet Evergarden. Keep in mind the list is in no particular order. Enjoy!
The Ancient Magus' Bride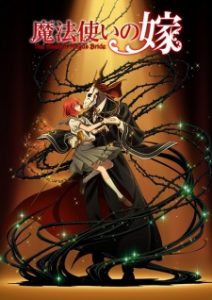 Chise Hatori, a 15-year-old Japanese girl, was sold for five million pounds at an auction to a tall masked gentleman. Abandoned at a young age and ridiculed by her peers for her unconventional behavior, she was ready to give herself to any buyer if it meant having a place to go home to. In chains and on her way to an unknown fate, she hears whispers from robed men along her path, gossiping and complaining that such a buyer got his hands on a rare "Sleigh Beggy."
Ignoring the murmurs, the mysterious man leads the girl to a study, where he reveals himself to be Elias Ainsworth—a magus. After a brief confrontation and a bit of teleportation magic, the two open their eyes to Elias' picturesque cottage in rural England. Greeted by fairies and surrounded by weird and wonderful beings upon her arrival, these events mark the beginning of Chise's story as the apprentice and supposed bride of the ancient magus.
Your Lie in April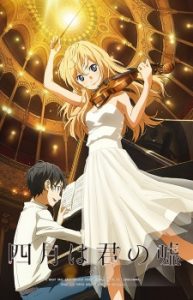 Music accompanies the path of the human metronome, the prodigious pianist Kousei Arima. But after the passing of his mother, Saki Arima, Kousei falls into a downward spiral, rendering him unable to hear the sound of his own piano.
Two years later, Kousei still avoids the piano, leaving behind his admirers and rivals, and lives a colorless life alongside his friends Tsubaki Sawabe and Ryouta Watari. However, everything changes when he meets a beautiful violinist, Kaori Miyazono, who stirs up his world and sets him on a journey to face music again.
Plastic Memories
Eighteen-year-old Tsukasa Mizugaki has failed his college entrance exams, but after pulling some strings, he manages to land a job at the Sion Artificial Intelligence Corporation. SAI Corp is responsible for the creation of "Giftias"—highly advanced androids which are almost indiscernible from normal humans. However, unlike humans, Giftias have a maximum lifespan of 81,920 hours, or around nine years and four months. Terminal Service One, the station Tsukasa was assigned to, is responsible for collecting Giftias that have met their expiration date, before they lose their memories and become hostile.
Natsume's Book of Friends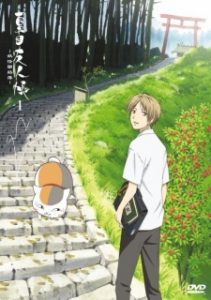 While most fifteen-year-old boys, in one way or another, harbor secrets that are related to girls, Takashi Natsume has a peculiar and terrifying secret involving youkai: for as long as he can remember, he has been constantly chased by these spirits. Natsume soon discovers that his deceased grandmother Reiko had passed on to him the Yuujinchou, or "Book of Friends," which contains the names of the spirits whom she brought under her control. Now in Natsume's possession, the book gives Reiko's grandson this power as well, which is why these enraged beings now haunt him in hopes of somehow attaining their freedom.
Tegamibachi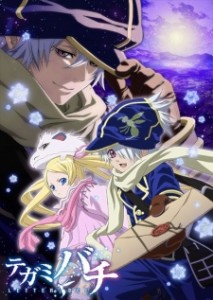 With his mother taken away from him and having lost everything, Lag Seeing is now a letter whose delivery has been assigned to Gauche Suede, a Letter Bee. Despite their troubling start, the two of them become friends, leading Lag to realize what his aim in life is: to deliver people's most important feelings in the form of letters, just as Gauche has done.
Iroduku: The World in Colors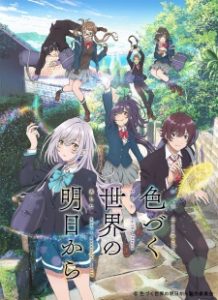 Set in the city of Nagasaki, the story takes place in a world where a minuscule amount of magic remains in everyday life. Hitomi Tsukishiro is a 17-year-old descendant of a witch family who grew up with stale emotions, as she lost her sense of color at a very young age. Feeling sorry for her granddaughter's future, Kohaku, a great witch, sends Hitomi to the past, the year 2018. Through exchanges with her 17-year-old grandmother and her club members, the story follows Hitomi's growth as a person.
Kobato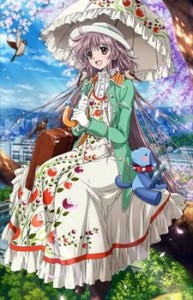 Sweet and naïve Hanato Kobato came to Earth on a mission to collect and fill a bottle with "konpeito," which appear after healing a person's heart that is suffering. Kobato collects these because it is her wish to go to a certain place. Despite her strangeness, Kobato turns out to be well-suited for this mission as her heartfelt sincerity in helping others earns her the love and admiration of everyone she meets. However, she is not allowed to fall in love with anyone whose heart she heals.
A Silent Voice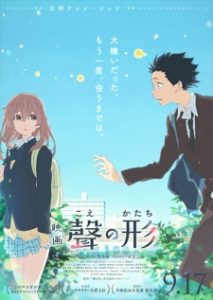 As a wild youth, elementary school student Shouya Ishida sought to beat boredom in the cruelest ways. When the deaf Shouko Nishimiya transfers into his class, Shouya and the rest of his class thoughtlessly bully her for fun. However, when her mother notifies the school, he is singled out and blamed for everything done to her. With Shouko transferring out of the school, Shouya is left at the mercy of his classmates. He is heartlessly ostracized all throughout elementary and middle school, while teachers turn a blind eye.
Kino no Tabi: The Beautiful World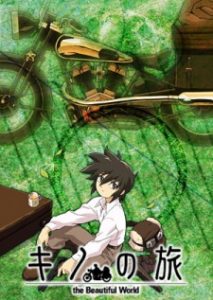 Based on a light novel series by Keiichi Sigsawa, the philosophical Kino no Tabi employs the time-honored motif of the road trip as a vehicle for self-discovery and universal truth. Deeply meditative and cooler than zero, the series follows the existential adventures of the apt markswoman Kino along with talking motorcycle Hermes as they travel the world and learn much about themselves in the process. Imaginative, thought-provoking, and sometimes disturbing, Kino's journey is documented in an episodic style with an emphasis on atmosphere rather than action or plot, though still prevalent.
Clannad: After Story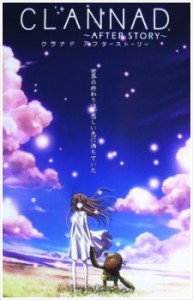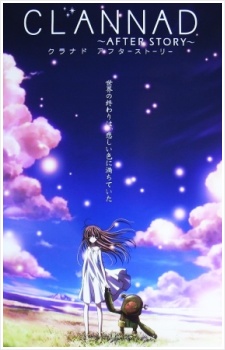 Clannad: After Story, the sequel to the critically acclaimed slice-of-life series Clannad, begins after Tomoya Okazaki and Nagisa Furukawa graduate from high school. Together, they experience the emotional rollercoaster of growing up. Unable to decide on a course for his future, Tomoya learns the value of a strong work ethic and discovers the strength of Nagisa's support. Through the couple's dedication and unity of purpose, they push forward to confront their personal problems, deepen their old relationships, and create new bonds.
References: Myanimelist