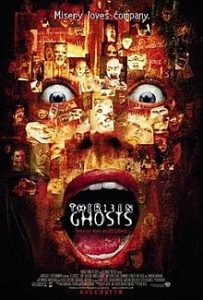 This is a list of movie recommendations of movies similar to 13 Ghosts. Bear in mind that this list is in no particular order.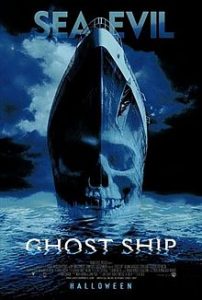 In a remote region of the Bering Sea, a boat salvage crew discovers the eerie remains of a grand passenger liner thought lost for more than 40 years. But once onboard the eerie, cavernous ship, the crew of the Arctic Warrior discovers that the decaying vessel is anything but deserted. It's home to something more deadly and horrific than anything they've encountered in all their years at sea.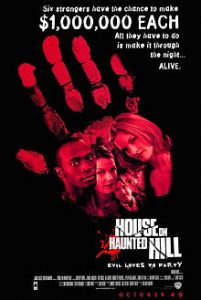 A millionaire with theatrical tendencies, Stephen Price (Geoffrey Rush) invites a number of people to stay in a vast creepy building that used to be an insane asylum. Stephen, accompanied by his bitter wife, Evelyn (Famke Janssen), offers a million dollars to anyone who can stay the whole night without leaving out of fear. When Stephen and Evelyn become trapped with their guests, they quickly realize that the house really is haunted — and the spirits dwelling within are very angry.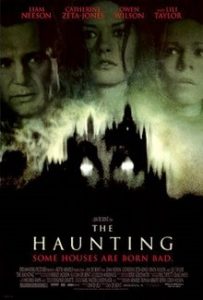 This horror tale focuses on visitors to the secluded mansion of Hill House who have been called to the isolated location by Dr. David Marrow (Liam Neeson) as part of a study on insomnia. However, Marrow is really investigating fear, and he plans to scare the subjects, including the introverted Nell (Lili Taylor) and the seductive Theo (Catherine Zeta-Jones). Unfortunately for Marrow and everyone staying at Hill House, the manor is actually haunted by an evil spirit out to torment its guests.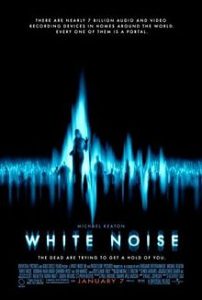 Architect Jonathan Rivers (Michael Keaton) is happily married to author Anna (Chandra West), but tragedy strikes when she is killed in an accident. Deep in grief, Jonathan hears from Raymond Price (Ian McNeice), who claims that he has intercepted messages from Anna via electronic voice phenomena. Jonathan eventually comes to believe Raymond's claims, but, as he is drawn further into investigating the phenomenon, a sinister supernatural presence invades his life.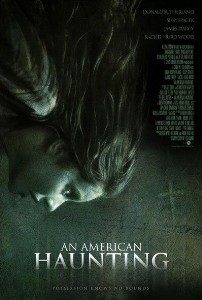 Landowners in 1817 Tennessee, John (Donald Sutherland) and Lucy Bell (Sissy Spacek) experience strange and terrifying events after fellow parishioners find John guilty of loan-sharking and his victim curses the Bell family. The incidents culminate in the daughter's (Rachel Hurd-Wood) apparent possession by demons.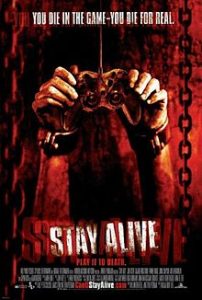 Teenagers decide to pass idle time by playing an online game that has a horror theme. But the action taking place on their computer screens becomes a terrifying reality when they realize that each time a character dies during the game, the figure's human overseer dies as well.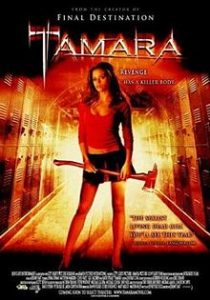 Tamara (Jenna Dewan) is a high-school student who dabbles in witchcraft. As an outcast, she frequently bears the brunt of her classmates' cruelty. One day, they go too far, and she is killed during a prank gone wrong. Tamara returns from the grave as a sexy siren to exact revenge.
A college professor and a team of psychics investigate an old abandoned house at the request of the man who has inherited it. Hoping to explain some of the mysterious deaths and disappearances on the property, the psychics stay in the mansion, but unleash a terrifying force that threatens to destroy them all.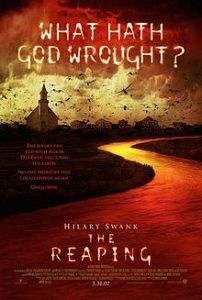 Katherine Morrissey (Hilary Swank), a former Christian missionary, lost her faith after the tragic deaths of her family. Now she applies her expertise to debunking religious phenomena. When a series of biblical plagues overrun a small town, Katherine arrives to prove that a supernatural force is not behind the occurrences, but soon finds that science cannot explain what is happening. Instead, she must regain her faith to combat the evil that waits in a Louisiana swamp.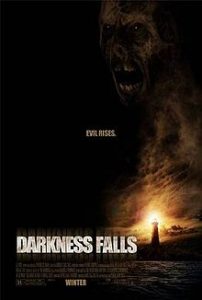 In Maine, the residents of Darkness Falls are all aware of the legend of Matilda Dixon, an old woman who was tragically murdered by a mob in the 1800s because the townspeople thought she was killing children. Now Darkness Falls has to contend with Matilda's supernatural wrath. Childhood friends Kyle (Chaney Kley) and Caitlin (Emma Caulfield) return home to uncover the truth behind the legend after Caitlin's little brother (Lee Cormie) has recurring nightmares about Matilda.
References: Tastedive