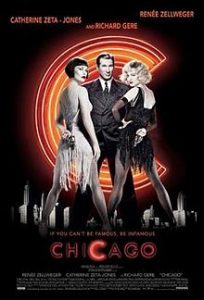 This is a list of movie recommendations of movies similar to Chicago. Bear in mind that this list is in no particular order.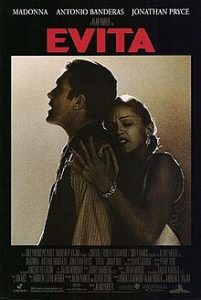 Eva Duarte Peron (Madonna) rises from poverty to become an Argentinian actress and the wife of powerful President Juan Peron (Antonio Banderas). Through a series of flashbacks, Eva transforms from an impoverished teenager into a woman of influence and power. After the death of her father, Eva travels to Buenos Aires and begins a string of relationships with powerful men before she meets Juan. Eva's ultimate power and influence earn her both admiration and hatred.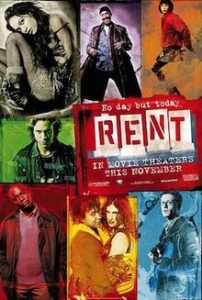 In this musical, set at the dawn of the 1990s, a group of New Yorkers struggle with their careers, love lives and the effects of the AIDS epidemic on their community. Mark (Anthony Rapp), an aspiring filmmaker, and Roger (Adam Pascal), an HIV-positive musician, scramble for money to pay rent to their landlord and former roommate, Benny (Taye Diggs). Meanwhile, their friend Tom (Jesse L. Martin), a professor, has fallen for Angel (Wilson Jermaine Heredia), who is slowly dying of AIDS.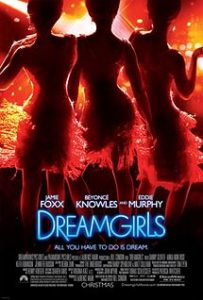 Deena (Beyoncé Knowles),Effie (Jennifer Hudson) and Lorrell (Anika Noni Rose) form a music trio called the Dreamettes. When ambitious manager Curtis Taylor Jr. (Jamie Foxx) spots the act at a talent show, he offers the chance of a lifetime, to be backup singers for a national star (Eddie Murphy). Taylor takes creative control of the group and eventually pushes the singers into the spotlight. However, one becomes the star, forcing another out, which teaches them about the high cost of fame.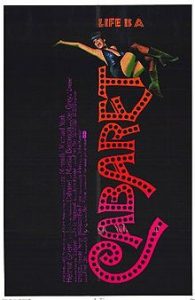 In Berlin in 1931, American cabaret singer Sally Bowles (Liza Minnelli) meets British academic Brian Roberts (Michael York), who is finishing his university studies. Despite Brian's confusion over his sexuality, the pair become lovers, but the arrival of the wealthy and decadent playboy Maximilian von Heune (Helmut Griem) complicates matters for them both. This love triangle plays out against the rise of the Nazi party and the collapse of the Weimar Republic.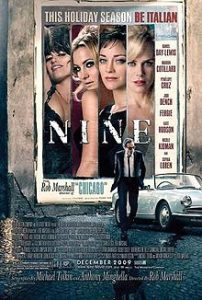 Italian film director Guido Contini (Daniel Day-Lewis) grapples with epic crises in his personal and professional lives. At the same time, he must strike a balance of the demands of numerous women in his life, including his wife (Marion Cotillard), his mistress (Penélope Cruz), and his confidant (Judi Dench).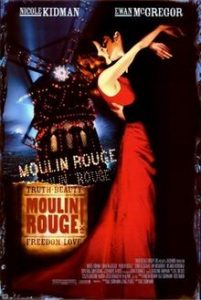 A celebration of love and creative inspiration takes place in the infamous, gaudy and glamorous Parisian nightclub, at the cusp of the 20th century. A young poet (Ewan McGregor), who is plunged into the heady world of Moulin Rouge, begins a passionate affair with the club's most notorious and beautiful star (Nicole Kidman).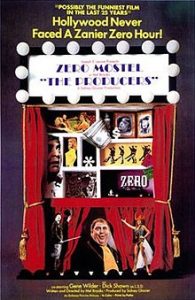 Down and out producer Max Bialystock (Zero Mostel), who was once the toast of Broadway, trades sexual favors with old ladies for cash contributions. Max's new accountant Leo Bloom (Gene Wilder), offhandedly muses that if Max found investors for a new production that turned into a flop, he could legally keep all the extra money. The duo begins to put together the worst play possible, titled "Springtime for Hitler", with a terrible director and a hippie-freak star.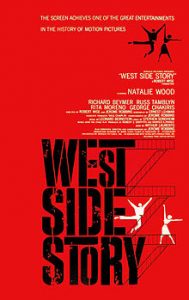 A musical in which a modern day Romeo and Juliet are involved in New York street gangs. On the harsh streets of the upper west side, two gangs battle for control of the turf. The situation becomes complicated when a gang members falls in love with a rival's sister.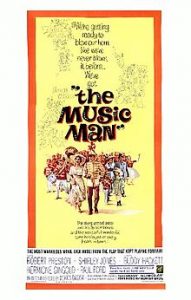 When Harold Hill (Robert Preston), a traveling con man, arrives in River City, he convinces the locals to start a band by purchasing the uniforms and instruments from him. His intention is to flee as soon as he receives the money. Librarian Marian Paroo (Shirley Jones) suspects Harold is a fraud, but holds her tongue since her moody brother, Winthrop (Ronny Howard), is excited about the band. As Harold begins to develop feelings for Marian, he faces a difficult decision about skipping town.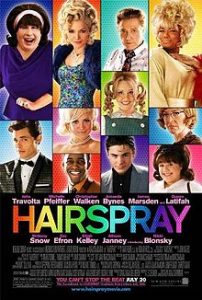 In 1960s Baltimore, dance-loving teen Tracy Turnblad (Nikki Blonsky) auditions for a spot on "The Corny Collins Show" and wins. She becomes an overnight celebrity, a trendsetter in dance, fun and fashion. Perhaps her new status as a teen sensation is enough to topple Corny's reigning dance queen and bring racial integration to the show.
References: Tastedive