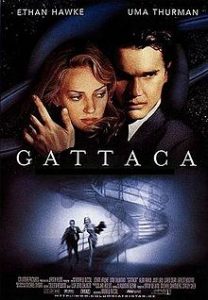 This is a list of movie recommendations of movies similar to Gattaca. Bear in mind that this list is in no particular order.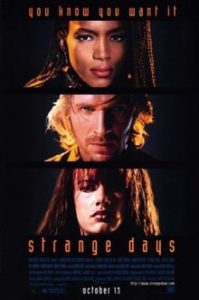 Former policeman Lenny Nero (Ralph Fiennes) has moved into a more lucrative trade: the illegal sale of virtual reality-like recordings that allow users to experience the emotions and past experiences of others. While the bootlegs typically contain tawdry incidents, Nero is shocked when he receives one showing a murder. He enlists a friend, bodyguard Mace (Angela Bassett), to help find the killer — and the two soon stumble upon a vast conspiracy involving the police force Nero once worked for.
In this Zemeckis-directed adaptation of the Carl Sagan novel, Dr. Ellie Arroway (Jodie Foster) races to interpret a possible message originating from the Vega star system. Once the first contact with an extraterrestrial intelligence is proven, Arroway contends with restrictive National Security Advisor Kitz (James Woods) and religious fanatics bent on containing the implications of such an event. An incredible message is found hidden in the signal, but will Arroway be the one to answer its call?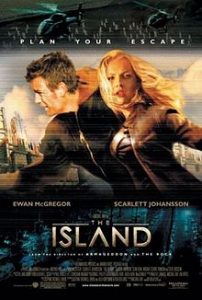 In 2019 a mercenary (Djimon Hounsou) pursues two clones (Ewan McGregor, Scarlett Johansson) who escaped from a research facility after learning their true fate.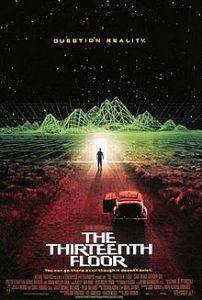 A man awakens to discover a bloody shirt in his house and his boss murdered the night before. Did he do it? Why can't he remember? "The Thirteenth Floor" is a sci-fi thriller that explores the ominous possibility of computer-simulated universes, where people only believe they are real.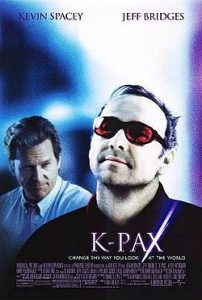 Tells the story of a mysterious patient (Kevin Spacey) at a mental hospital who claims to be from a distant planet called K-PAX. As his psychiatrist (Jeff Bridges) tries to figure out exactly how to help the patient, he gradually begins to realize that the so-called alien is having a remarkable effect on the mental health of the hospital's other patients.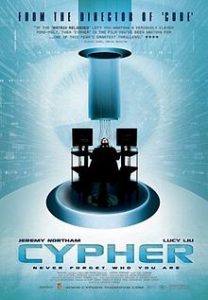 Morgan Sullivan (Jeremy Northam) is an accountant anxious for a more exciting life. He gets his chance when Digicorp hires him as a corporate spy. While carrying out his first missions, however, Sullivan keeps crossing paths with an enigmatic woman named Rita (Lucy Liu), who claims Digicorp is brainwashing him. Soon Morgan is questioning everything about his life, including his own identity — making things increasingly complicated when he becomes a double agent for Digicorp's rival, Sunways.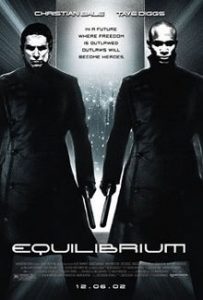 In a futuristic world, a regime has eliminated war by suppressing emotions: books, art and music are strictly forbidden and feeling is a crime punishable by death. Clerick John Preston (Christian Bale) is a top-ranking government agent responsible for destroying those who resist these rules. When he misses a dose of Prozium, a mind-altering drug that hinders emotion, Preston, who has been trained to enforce strict laws of the new regime, suddenly becomes the one capable of overthrowing it.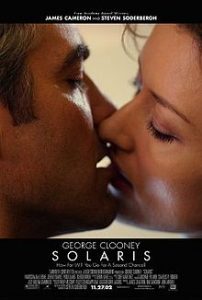 Based on the classic science fiction novel by Stanislaw Lem, "Solaris" centers on a psychologist (George Clooney) sent to investigate unexplained behavior of key scientists on a space station orbiting the planet Solaris. Once aboard he, too, falls victim to this unique world's mysteries — as well as to an erotic obsession with someone he thought he had left behind.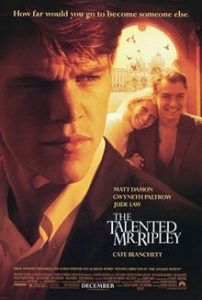 To be young and carefree amid the blue waters and idyllic landscape of sun-drenched Italy in the late 1950s; that's la dolce vita Tom Ripley (Matt Damon) craves- and Dickie Greenleaf (Jude Law) leads. When Dickie's father asks Tom to bring his errant playboy son back home to America, Dickie and his beautiful expatriate girlfriend, Marge Sherwood (Gwyneth Paltrow), never suspect the dangerous extremes to which Ripley will go to make their lifestyle his own.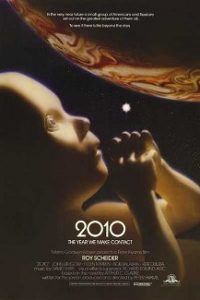 Brave explorers are headed for the far reaches of the galaxy in the continuation of the story that began with "2001: A Space Odyssey." Their destination is Jupiter, where the Russian and American astronauts will conduct their investigation. Drs. Heywood Floyd (Roy Scheider), Walter Curnow (John Lithgow) and R. Chandra (Bob Balaban), along with shipmates Tanya (Helen Mirren) and Dave (Keir Dullea), aim to uncover what led to disaster for the deceased astronauts who preceded them.
References: Tastekid