10 Movies Like The Hangover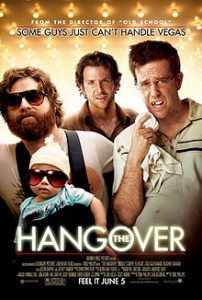 This is a list of movie recommendations of movies similar to The Hangover. Bear in mind that this list is in no particular order.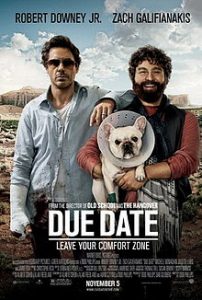 Peter Highman (Robert Downey Jr.) will be a dad for the first time when his wife gives birth in five days. He intends to catch a flight home from Atlanta so he can be there for the delivery, but a chance encounter with aspiring actor Ethan Tremblay (Zach Galifianakis) throws a monkey wrench into his plans. Desperate to reach his wife before their baby is born, Peter's sanity is tested when he must take a road trip cross-country with dog-toting Ethan.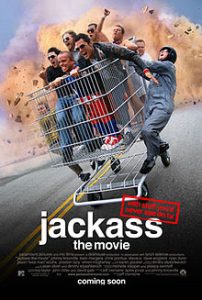 In this comedic documentary, Johnny Knoxville heads a crew of stuntmen, skateboarders and all-around lunatics as they prank, embarrass and torture each other in the name of fun. The antics range from childlike — the boys don panda suits for a romp through Tokyo — to grotesque and life-threatening. A golf cart demolition derby turns downright dangerous. Live gators nearly chomp maniac Steve-O. Filmmaker Spike Jonze and Knoxville, in heavy makeup, test the public's patience for the elderly.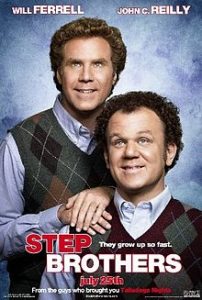 Brennan Huff (Will Ferrell) and Dale Doback (John C. Reilly) have one thing in common: they are both lazy, unemployed leeches who still live with their parents. When Brennan's mother and Dale's father marry and move in together, it turns the overgrown boys' world upside down. Their insane rivalry and narcissism pull the new family apart, forcing them to work together to reunite their parents.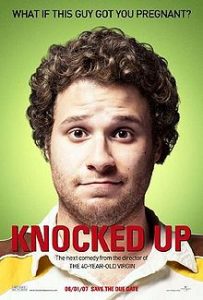 Rising journalist Alison Scott (Katherine Heigl) hits a serious bump in the road after a one-night stand with irresponsible slacker Ben Stone (Seth Rogen) results in pregnancy. Rather than raise the baby on her own, she decides to give Ben a chance to prove he is father material. However, he is unsure if he is ready to be a parent, and both wonder if they would be compatible lifetime partners.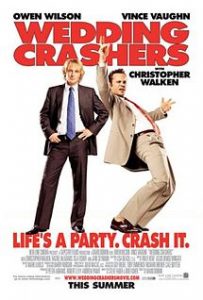 Jeremy (Vince Vaughn) and John (Owen Wilson) are divorce mediators who spend their free time crashing wedding receptions. For the irrepressible duo, there are few better ways to drink for free and bed vulnerable women. So when Secretary of the Treasury William Cleary (Christopher Walken) announces the wedding of his daughter, the pair make it their mission to crash the high-profile event. But their game hits a bump in the road when John locks eyes with bridesmaid Claire (Rachel McAdams).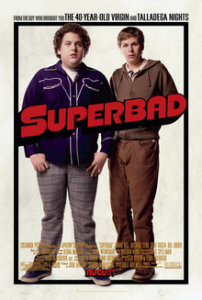 High-school seniors Seth (Jonah Hill) and Evan (Michael Cera) have high hopes for a graduation party: The co-dependent teens plan to score booze and babes so they can become part of the in-crowd, but separation anxiety and two bored police officers (Bill Hader, Seth Rogen) complicate the pair's self-proclaimed mission.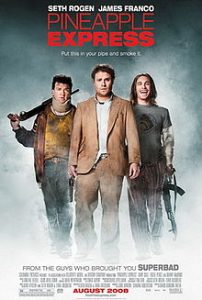 Stoner Dale Denton's (Seth Rogen) enjoyment of a rare strain of marijuana may prove fatal when he drops his roach in a panic after witnessing a murder. Upon learning that the fancy weed can be traced back to them, Dale and his dealer (James Franco) go on the lam, with a dangerous drug lord (Gary Cole) and crooked cop (Rosie Perez) hot on their heels.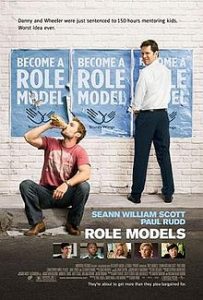 After salesmen Danny (Paul Rudd) and Wheeler (Seann William Scott) trash a company truck, the court gives them a choice: jail time or community service in a mentoring program. Thinking to take the easy way out, the two overgrown adolescents find themselves paired with a teenager (Christopher Mintz-Plasse), who is experiencing the pangs of first love, and a foul-mouthed fifth-grader (Bobb'e J. Thompson), who needs an attitude adjustment.
An ambitious executive at a record company, Aaron Green (Jonah Hill) gets what looks like an easy assignment: He must escort British rock legend Aldous Snow (Russell Brand) to L.A.'s Greek Theatre for the first stop on a lucrative comeback-concert tour. Snow, however, has different plans. Learning his true love is in California, the rocker vows to win her back before starting the tour, forcing Aaron to pull out all the stops to get Snow on stage in time.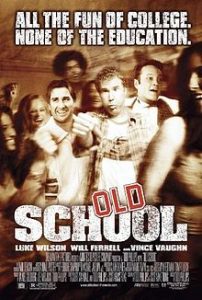 After discovering his girlfriend (Juliette Lewis) has been participating in group sex, attorney Mitch (Luke Wilson) feels his world come undone. He moves into a new place, which happens to be near a college campus, and tries to get his life back together. Two of his best friends, Frank (Will Ferrell) and Beanie (Vince Vaughn), start hanging out at Mitch's house, eventually turning the place into a wild party pad, much to the ire of the college's dean, Gordon "Cheese" Pritchard (Jeremy Piven).
References: Tastedive