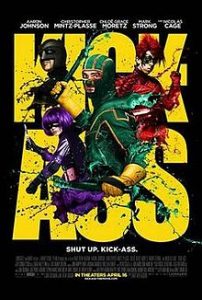 This is a list of movie recommendations of movies similar to Kick-Ass. Bear in mind that this list is in no particular order.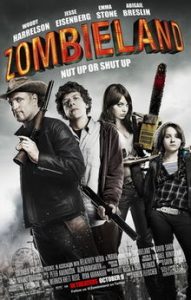 After a virus turns most people into zombies, the world's surviving humans remain locked in an ongoing battle against the hungry undead. Four survivors — Tallahassee (Woody Harrelson) and his cohorts Columbus (Jesse Eisenberg), Wichita (Emma Stone) and Little Rock (Abigail Breslin) — abide by a list of survival rules and zombie-killing strategies as they make their way toward a rumored safe haven in Los Angeles.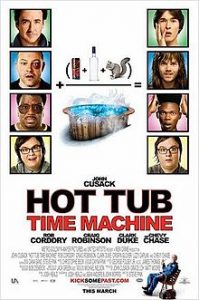 Four pals are stuck in a rut in adulthood: Adam (John Cusack) has just been dumped, Lou (Rob Corddry) is a hopeless party animal, Craig (Craig Robinson) is a henpecked husband, and Jacob (Clark Duke) does nothing but play video games in his basement. But they get a chance to brighten their future by changing their past after a night of heavy drinking in a ski-resort hot tub results in their waking up in 1986.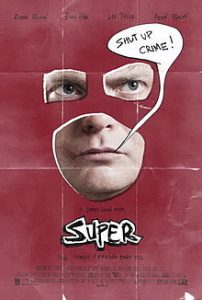 After his wife (Liv Tyler) leaves him, a fry cook (Rainn Wilson) emulates a TV superhero and transforms himself into a costumed vigilante.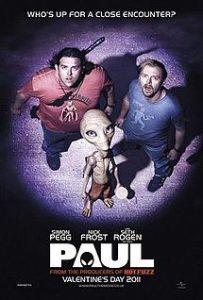 For the past 60 years, a wisecracking alien named Paul (Seth Rogen) has resided at a top-secret military base in America's UFO heartland. When Paul decides he has had enough of Earth, he escapes from the compound and hops on the first handy vehicle — a rented RV manned by two British sci-fi nerds named Graeme (Simon Pegg) and Clive (Nick Frost). With federal agents and the father of an accidental kidnap victim on their tail, the two hatch a crazy plan to help Paul return to his spaceship.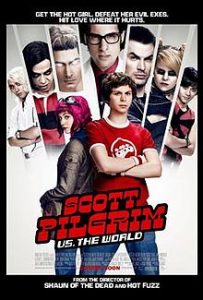 As bass guitarist for a garage-rock band, Scott Pilgrim (Michael Cera) has never had trouble getting a girlfriend; usually, the problem is getting rid of them. But when Ramona Flowers (Mary Elizabeth Winstead) skates into his heart, he finds she has the most troublesome baggage of all: an army of ex-boyfriends who will stop at nothing to eliminate him from her list of suitors.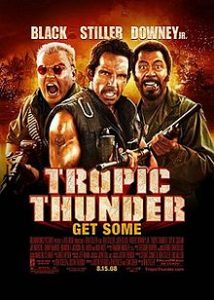 Tugg Speedman (Ben Stiller), pampered action superstar, sets out for Southeast Asia to take part in the biggest, most-expensive war movie produced, but soon after filming begins, he and his co-stars, Oscar-winner Kirk Lazarus (Robert Downey Jr.), comic Jeff Portnoy (Jack Black) and the rest of the crew, must become real soldiers when fighting breaks out in that part of the jungle.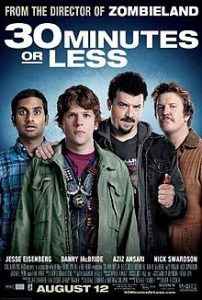 Nick (Jesse Eisenberg) is a pizza deliverer who lives a fairly ordinary, boring life — until he crosses paths with two aspiring criminal masterminds (Danny McBride, Nick Swardson), who kidnap him, strap a bomb to his chest and force him to rob a bank for them. Nick doesn't get much time to pull off the difficult task, so he enlists the aid of Chet (Aziz Ansari), his estranged pal. As time ticks away, Nick and Chet face many obstacles, not the least of which is their volatile relationship.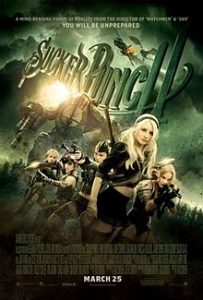 Locked away, a young woman named Babydoll (Emily Browning) retreats to a fantasy world where she is free to go wherever her mind takes her. Determined to fight for real freedom, she finds four women — Rocket, Blondie, Amber and Sweet Pea — to join together to escape the terrible fate that awaits them. With a virtual arsenal at their disposal, the allies battle everything from samurais to serpents, while trying to decide what price they will pay for survival.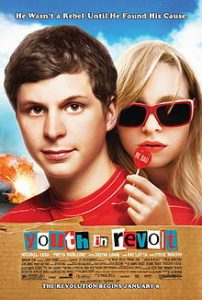 As a fan of Albert Camus and Jean-Luc Godard, teenage Nick Twisp (Michael Cera) is definitely out of his element when his mother and her boyfriend move the family to a trailer park. When a pretty neighbor named Sheeni (Portia Doubleday) plays records by French crooners, it's love at first sight for frustrated and inexperienced Nick. Learning that she is dating someone, Nick launches a hilarious quest to find his way into Sheeni's heart — and bed.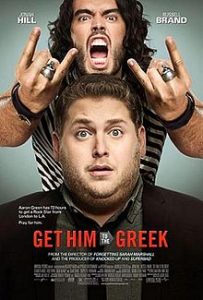 An ambitious executive at a record company, Aaron Green (Jonah Hill) gets what looks like an easy assignment: He must escort British rock legend Aldous Snow (Russell Brand) to L.A.'s Greek Theatre for the first stop on a lucrative comeback-concert tour. Snow, however, has different plans. Learning his true love is in California, the rocker vows to win her back before starting the tour, forcing Aaron to pull out all the stops to get Snow on stage in time.
References: Tastedive