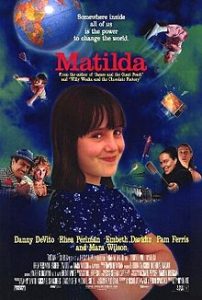 This is a list of movie recommendations of movies similar to Matilda. Bear in mind that this list is in no particular order.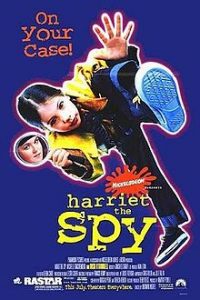 Harriet (Michelle Trachtenberg) may only be in the sixth grade, but she's already found her calling: to be a spy. In a private journal she takes everywhere, Harriet records suspicious activity and keeps a running list of observations on virtually everyone she knows. It seems harmless enough until, one day, someone finds the journal and exposes Harriet's critical thoughts about her classmates. Suddenly, even her best friends are against her, and Harriet resolves to take revenge.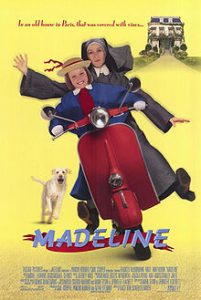 Parisian schoolgirl and orphan Madeline (Hatty Jones) schemes to save her boarding school and home from being closed and sold by its owner, the severe Lord Covington (Nigel Hawthorne), whose benevolent wife (Stéphane Audran) has recently passed away. Madeline's sweet antics are often a burden to her goodhearted but stern headmistress, Miss Clavel (Frances McDormand), whose true appreciation of Madeline is revealed when Madeline and a schoolboy named Pepito (Kristian de la Osa) are kidnapped.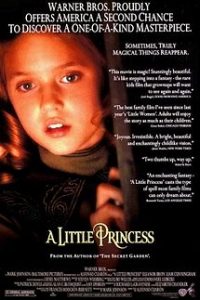 When young Sara (Liesel Matthews) is sent to a boarding school by her well-meaning World War I-bound father (Liam Cunningham), the imaginative girl makes the best of things by entertaining her friends with fanciful tales. After running afoul of the strict headmistress, Miss Minchin (Eleanor Bron), Sara receives some heartbreaking news, and is forced to work in servitude. As she struggles to keep her spirits up, she makes some remarkable discoveries that may change her seemingly bleak fate.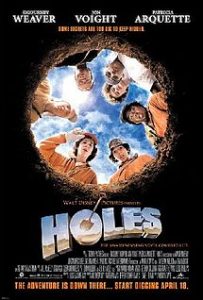 A boy and his friends question the motives of a woman (Sigourney Weaver) who forces them to dig holes at a detention camp.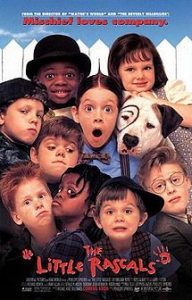 Mischievous youngsters Spanky (Travis Tedford) and Buckwheat (Ross Elliot Bagley) lead an anti-girl organization, and they pick their buddy Alfalfa (Bug Hall) to represent them in an all-important soapbox car rally. When the boys then find their driver canoodling with schoolmate Darla (Brittany Ashton Holmes), they decide they must break up the couple. Unfortunately, while Spanky and his pals are busy meddling in Alfalfa's affairs, their prized race car is nabbed by two young toughs.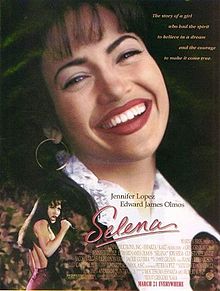 In this biographical drama, Selena Quintanilla (Jennifer Lopez) is born into a musical Mexican-American family in Texas. Her father, Abraham (Edward James Olmos), realizes that his young daughter is talented and begins performing with her at small venues. She finds success and falls for her guitarist, Chris Perez (Jon Seda), who draws the ire of her father. Seeking mainstream stardom, Selena begins recording an English-language album which, tragically, she would never complete.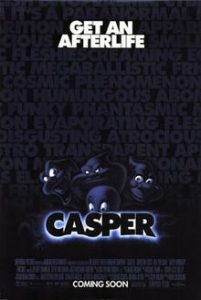 Casper (voiced by Malachi Pearson) is a kind young ghost who peacefully haunts a mansion in Maine. When specialist James Harvey (Bill Pullman) arrives to communicate with Casper and his fellow spirits, he brings along his teenage daughter, Kat (Christina Ricci). Casper quickly falls in love with Kat, but their budding relationship is complicated not only by his transparent state, but also by his troublemaking apparition uncles and their mischievous antics.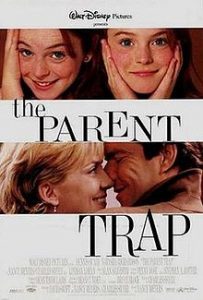 In this update of a 1961 film, twins Annie and Hallie (Lindsay Lohan) are strangers until happenstance unites them. The preteen girls' divorced parents, Nick (Dennis Quaid) and Elizabeth (Natasha Richardson), are living on opposite sides of the Atlantic, each with one child. After meeting at camp, American Hallie and British-raised Annie engineer an identity swap, giving both the chance to spend time with the parent they've missed. If the scheme works, it might just make the family whole again.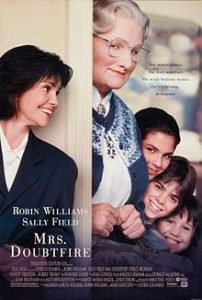 Troubled that he has little access to his children, divorced Daniel Hillard (Robin Williams) hatches an elaborate plan. With help from his creative brother Frank (Harvey Fierstein), he dresses as an older British woman and convinces his ex-wife, Miranda (Sally Field), to hire him as a nanny. "Mrs. Doubtfire" wins over the children and helps Daniel become a better parent — but when both Daniel and his nanny persona must meet different parties at the same restaurant, his secrets may be exposed.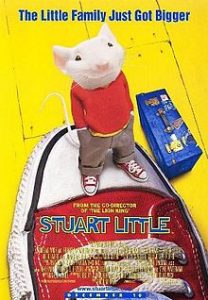 When the Littles go to an orphanage to adopt a new family member, a charming young mouse named Stuart is chosen. While George is initially unwelcoming to his new brother, the family cat, Snowbell, is even less enthusiastic about having a mouse as his "master" and plots to get rid of him. Against these difficulties, Stuart resolves to face them with as much pluck, love and courage as he can muster. In doing so, he shows his beloved new family that great things can truly come in small packages.
References: Tastedive