10 Movies Like The Princess Bride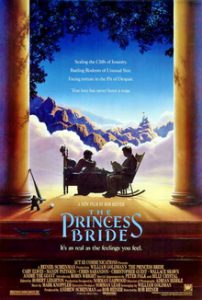 This is a list of movie recommendations of movies similar to The Princess Bride. Bear in mind that this list is in no particular order.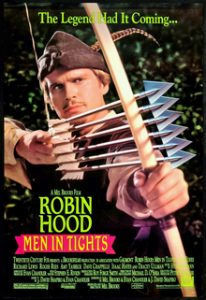 Crusading nobleman Robin of Loxley (Cary Elwes) escapes from prison in Jerusalem and returns home to find that the evil Prince John (Richard Lewis) has confiscated his family estate and is abusing the citizenry. Robin enlists his blind attendant, Blinkin (Mark Blankfield), his friend Will Scarlett O'Hara (Matthew Porretta) and Little John (Eric Allan Kramer) to help regain his home. Robin also hopes to woo the beautiful Maid Marian (Amy Yasbeck), but her chastity belt may prove a challenge.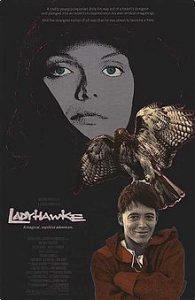 Upon breaking out of a dungeon, youthful thief Phillipe Gaston (Matthew Broderick) befriends Capt. Navarre (Rutger Hauer), a man with a strange secret. Navarre and his lover Lady Isabeau d'Anjou (Michelle Pfeiffer) were cursed by the wicked Bishop of Aquila (John Wood), who desires Lady Isabeau for himself. His dark magic prevents the pair from ever being in each other's presence except at twilight, so they enlist Gaston in a dangerous plot to overthrow the Bishop and break his evil enchantment.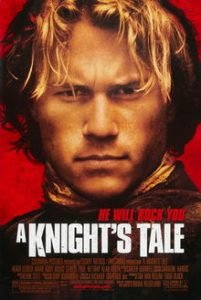 Peasant-born William Thatcher (Heath Ledger) begins a quest to change his stars, win the heart of an exceedingly fair maiden (Shanynn Sossamon) and rock his medieval world. With the help of friends (Mark Addy, Paul Bettany, Alan Tudyk), he faces the ultimate test of medieval gallantry — tournament jousting — and tries to discover if he has the mettle to become a legend.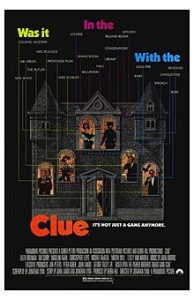 Based on the popular board game, this comedy begins at a dinner party hosted by Mr. Boddy (Lee Ving), where he admits to blackmailing his visitors. These guests, who have been given aliases, are Mrs. Peacock (Eileen Brennan), Miss Scarlet (Lesley Ann Warren), Mr. Green (Michael McKean), professor Plum (Christopher Lloyd), Mrs. White (Madeline Kahn) and Col. Mustard (Martin Mull). When Boddy turns up murdered, all are suspects, and together they try to figure out who is the killer.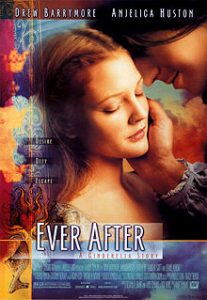 This updated adaptation of the classic fairytale tells the story of Danielle (Drew Barrymore), a vibrant young woman who is forced into servitude after the death of her father. Danielle's stepmother Rodmilla (Anjelica Huston) is a heartless woman who forces Danielle to do the cooking and cleaning, while she tries to marry off her own two daughters. But Danielle's life takes a wonderful turn when she meets the charming Prince Henry (Dougray Scott).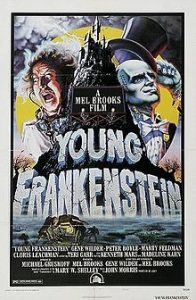 Respected medical lecturer Dr. Frederick Frankenstein (Gene Wilder) learns that he has inherited his infamous grandfather's estate in Transylvania. Arriving at the castle, Dr. Frankenstein soon begins to recreate his grandfather's experiments with the help of servants Igor (Marty Feldman), Inga (Teri Garr) and the fearsome Frau Blücher (Cloris Leachman). After he creates his own monster (Peter Boyle), new complications ensue with the arrival of the doctor's fiancée, Elizabeth (Madeline Kahn).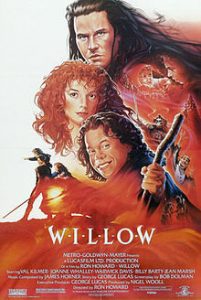 Enter the world of "Willow." Journey to the far corners of your imagination, to a land of myth and magic, where dream and reality live side by side … to a place that never existed, a time that never was. It is a world where a young man named Willow lives out an adventure that explodes beyond the boundaries of his own hopes and fears.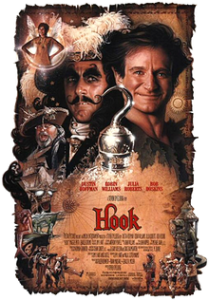 When his young children are abducted by his old nemesis, Capt. Hook (Dustin Hoffman), middle-aged lawyer Peter Banning (Robin Williams) returns to his magical origins as Peter Pan. Peter must revisit a foggy past in which he abandoned Neverland for family life, leaving Tinkerbell (Julia Roberts) and the Lost Boys to fend for themselves. Given their bitterness toward Peter for growing up — and their allegiance to their new leader, Rufio — the old gang may not be happy to see him.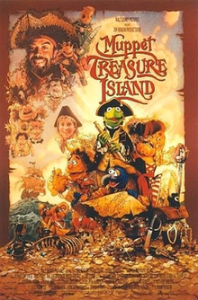 Kermit, Long John Silver (Tim Curry) and Young Jim Hawkins (Kevin Bishop) set sail for riches using a dead pirate's treasure map.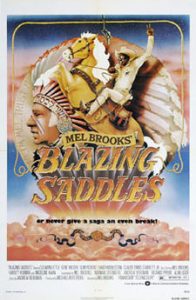 In this satirical take on Westerns, crafty railroad worker Bart (Cleavon Little) becomes the first black sheriff of Rock Ridge, a frontier town about to be destroyed in order to make way for a new railroad. Initially, the people of Rock Ridge harbor a racial bias toward their new leader. However, they warm to him after realizing that Bart and his perpetually drunk gunfighter friend (Gene Wilder) are the only defense against a wave of thugs sent to rid the town of its population.
References: Tastedive