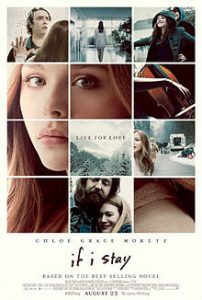 This is a list of movie recommendations of movies similar to If I Stay. Bear in mind that this list is in no particular order.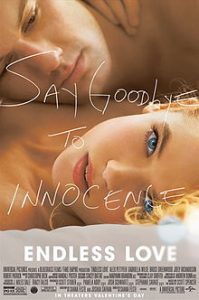 Following their high-school graduation, Jade Butterfield (Gabriella Wilde), a sheltered but privileged teen, becomes enthralled with David Elliot (Alex Pettyfer), a working-class youth with a troubled past. Though Jade and David quickly fall in love, Jade's father (Bruce Greenwood) strongly disapproves of the relationship, while David's father (Robert Patrick) advises caution. However, their parents' disapproval only makes the love-struck teens more determined to pursue the intense affair.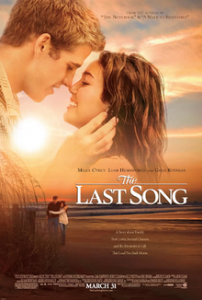 The Last Song is a 2009 novel by American author Nicholas Sparks. The Last Song is Sparks' fourteenth published novel, and was written specifically as the basis for the film adaptation by the same name.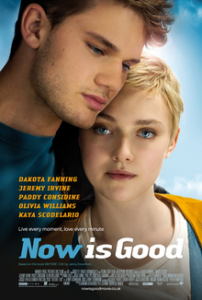 Tessa (Dakota Fanning) makes a list of things she wants to do before she passes away from leukemia. Topping the list is her desire to lose her virginity.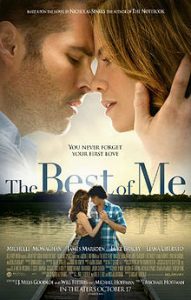 Amanda (Michelle Monaghan) and Dawson (James Marsden) were once high-school sweethearts. They have a bittersweet reunion when they return to their hometown for the funeral of a mutual, beloved friend. Seeing each other again after 20 years apart reignites the love they've never forgotten, but Amanda and Dawson soon discover that the forces that drove them apart when they were younger pose even more threats today. Based on the novel by Nicholas Sparks.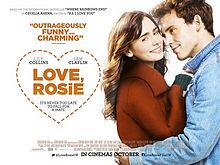 Rosie and Alex are best friends until Alex's family moves to America. They gamble everything to keep their love and friendship alive over the years and miles.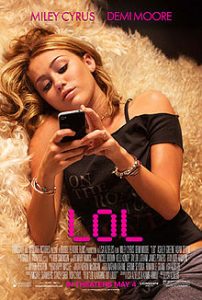 In a world where connections via Facebook, Twitter and other social media networks are the norm, high-school student Lola (Miley Cyrus) is trying to navigate her way through the usual teen pressures of romance, friendship and overprotective parents (Demi Moore, Thomas Jane). Broken-hearted by a break-up with her boyfriend, Lola's world turns upside-down when she realizes that her best friend, Kyle (Douglas Booth), could actually be the love of her life.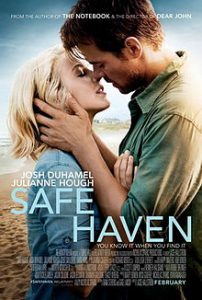 Katie Feldman (Julianne Hough) moves to a small town on the North Carolina coast, determined to make a new life for herself. She takes a job as a waitress and keeps a low profile, but she is soon won over by the warmth and caring of the close-knit community, especially that of widower Alex (Josh Duhamel). With the help of Alex and his children, Katie learns to love and trust again — but when a mysterious stranger arrives and starts asking questions, Katie's dark past threatens to reclaim her.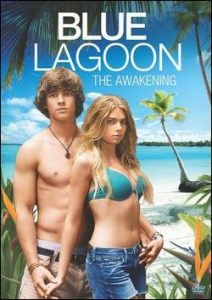 Stranded on a tropical island, two high-school students (Brenton Thwaites, Indiana Evans) fall in love while relying on each other to survive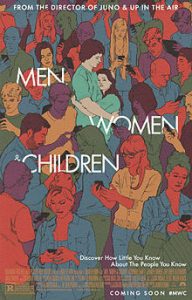 Like many Americans, average suburbanite Don Truby (Adam Sandler) and his 15-year-old son use the Internet for information, communication and viewing pornography. Don's son Chris also maintains sexually explicit conversations with classmate Hannah, an aspiring actress whose mother (Judy Greer) posts pictures of her daughter on a modeling Web site. In sharp contrast, overprotective mom Patricia Beltmeyer (Jennifer Garner) does everything in her power to protect her daughter from the digital age.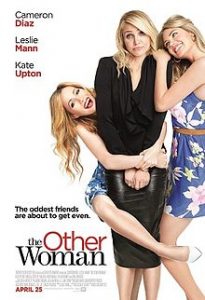 New York lawyer Carly Whitten (Cameron Diaz) lives by strict rules when it comes to romantic relationships, but when she falls for suave, handsome Mark King (Nikolaj Coster-Waldau), she begins an affair with him. A surprise visit to Mark's home reveals that he is married to devoted housewife Kate (Leslie Mann). Carly and Kate direct their hurt and anger toward Mark, and when they discover yet a third woman (Kate Upton) caught in his web of lies, the three join forces for revenge.
References: Tastekid