10 Movies Like Step Brothers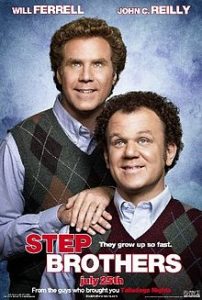 This is a list of movie recommendations of movies similar to Step Brothers. Bear in mind that this list is in no particular order.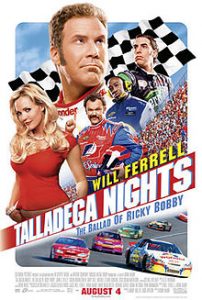 NASCAR superstar Ricky Bobby (Will Ferrell) is at the top of his game; adored by fans, a trophy wife by his side, and incredible wealth. But Ricky loses it all when French Formula One champion Jean Girard (Sacha Baron Cohen) roars onto the scene. Ricky, with the help of his ruthless father, must pull himself out of the depths of despair and restore his honor on the racetrack.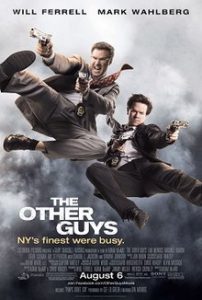 Unlike their heroic counterparts on the force, desk-bound NYPD detectives Gamble (Will Ferrell) and Hoitz (Mark Wahlberg) garner no headlines as they work day to day. Gamble relishes his job as a paper pusher, but Hoitz is itching to get back on the street and make a name for himself. When a seemingly minor case turns out to be a big deal, the two cops get the opportunity to finally prove to their comrades that they have the right stuff.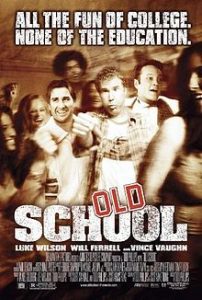 After discovering his girlfriend (Juliette Lewis) has been participating in group sex, attorney Mitch (Luke Wilson) feels his world come undone. He moves into a new place, which happens to be near a college campus, and tries to get his life back together. Two of his best friends, Frank (Will Ferrell) and Beanie (Vince Vaughn), start hanging out at Mitch's house, eventually turning the place into a wild party pad, much to the ire of the college's dean, Gordon "Cheese" Pritchard (Jeremy Piven).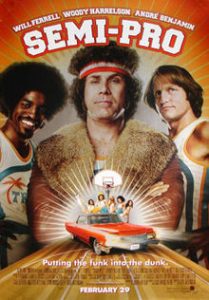 In 1976, singer Jackie Moon (Will Ferrell) uses the profits from his only hit single to fulfill a longtime dream of owning a basketball team. His team, the Flint Michigan Tropics, is the worst team in the league, and what's more, the franchise may fold when the ABA and NBA announce plans to merge. It's up to Jackie and the Tropics to turn their game around and slam-dunk their chance for survival.
After salesmen Danny (Paul Rudd) and Wheeler (Seann William Scott) trash a company truck, the court gives them a choice: jail time or community service in a mentoring program. Thinking to take the easy way out, the two overgrown adolescents find themselves paired with a teenager (Christopher Mintz-Plasse), who is experiencing the pangs of first love, and a foul-mouthed fifth-grader (Bobb'e J. Thompson), who needs an attitude adjustment.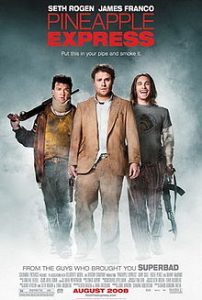 Stoner Dale Denton's (Seth Rogen) enjoyment of a rare strain of marijuana may prove fatal when he drops his roach in a panic after witnessing a murder. Upon learning that the fancy weed can be traced back to them, Dale and his dealer (James Franco) go on the lam, with a dangerous drug lord (Gary Cole) and crooked cop (Rosie Perez) hot on their heels.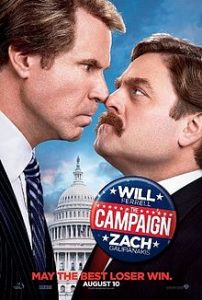 When incumbent Congressman Cam Brady (Will Ferrell) commits a major gaffe, two wealthy CEOs decide to try to gain influence in their district by putting up a rival candidate. Their unlikely choice is a naive tourism director named Marty Huggins (Zach Galifianakis). Aided by his family's political connections and a cutthroat campaign manager, Marty soon becomes locked in a dead heat with Cam. As Election Day approaches, each man slings mud galore in a last-ditch effort to bury the other.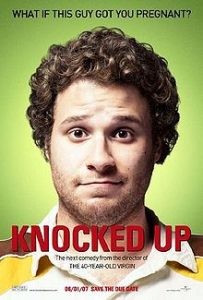 Rising journalist Alison Scott (Katherine Heigl) hits a serious bump in the road after a one-night stand with irresponsible slacker Ben Stone (Seth Rogen) results in pregnancy. Rather than raise the baby on her own, she decides to give Ben a chance to prove he is father material. However, he is unsure if he is ready to be a parent, and both wonder if they would be compatible lifetime partners.
Jeremy (Vince Vaughn) and John (Owen Wilson) are divorce mediators who spend their free time crashing wedding receptions. For the irrepressible duo, there are few better ways to drink for free and bed vulnerable women. So when Secretary of the Treasury William Cleary (Christopher Walken) announces the wedding of his daughter, the pair make it their mission to crash the high-profile event. But their game hits a bump in the road when John locks eyes with bridesmaid Claire (Rachel McAdams).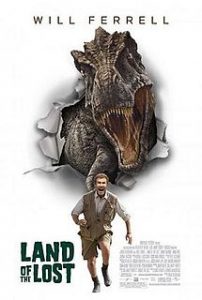 A space-time vortex sucks scientist Rick Marshall (Will Ferrell), his assistant Holly (Anna Friel) and a survivalist Will (Danny R. McBride) into a world populated by dinosaurs and painfully slow creatures called Sleestaks. With few resources at their disposal, Rick, Holly and Will must rely on their only ally, a primate named Chaka (Jorma Taccone), to try to survive long enough to figure out a way back home.
References: Tastedive