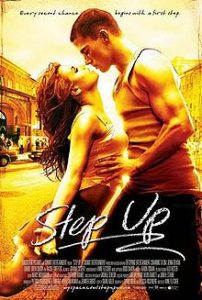 This is a list of movie recommendations of movies similar to Step Up. Bear in mind that this list is in no particular order.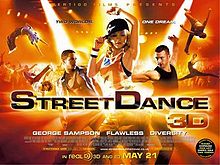 A dance crew is forced to work with ballet dancers in exchange for rehearsal space so they can prepare for a street dance championship.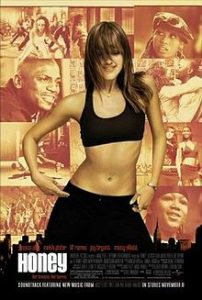 Honey Daniels (Jessica Alba) dreams of making a name for herself as a hip-hop choreographer. When she's not busy hitting downtown clubs with her friends, she teaches dance classes at a nearby community center in Harlem, N.Y., as a way to keep kids off the streets. Honey thinks she's hit the jackpot when she meets a hotshot director (David Moscow) who casts her in one of his music videos. But, when he starts demanding sexual favors from her, Honey makes a decision that will change her life.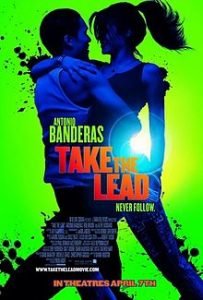 When internationally renowned dancer Pierre Dulaine (Antonio Banderas) takes a teaching job in a New York City public school, he meets ridicule from the street-wise students, who scoff at the notion of ballroom dancing. Far from being discouraged, he melds their hip-hop moves with his classical style, helping them create a dance form and, in the process, becoming their mentor.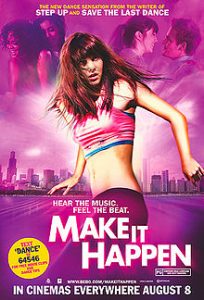 A young woman discovers a dance form which brings conflict and self-discovery.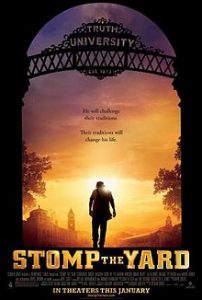 After his brother's death, a troubled but gifted street dancer enrolls in Atlanta's Truth University. As he tries to concentrate on his studies and woo a pretty classmate, he finds himself in the middle of a tug-of-war between fraternities, who want to utilize his talents in an upcoming dance competition.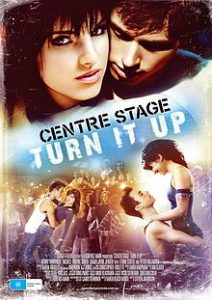 A talented ballerina (Rachele Brooke Smith) and a former hockey player (Kenny Wormald) work together to achieve their dancing dreams.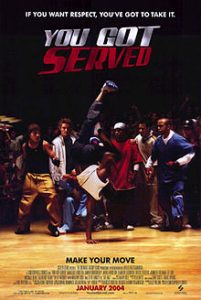 David (Omarion Grandberry) and Elgin (Marques Houston) helm a talented street-dancing crew that engages in dance battles in a Los Angeles warehouse belonging to local club owner Mr. Rad (Steve Harvey). When Orange County rich kid Wade (Christopher Jones) challenges David and Elgin to compete against his dancers for $5,000, they accept. As David and Elgin labor to perfect their moves for the competition, tensions within the crew threaten their chances at success.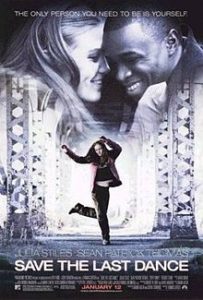 Sara (Julia Stiles) is moved from a small Midwestern town to the south side of Chicago when her mother dies in a car accident, and must live with her father. She soon falls for an African American teenager (Sean Patrick Thomas) at her new high school and he has less than an idyllic past. They share a love for dance (ballet and hip hop respectively) and together they tackle the problems that go with an interracial relationship.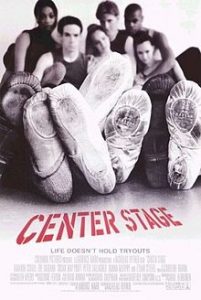 A dozen adolescents have begun their training at the renowned American Ballet Academy, where they encounter tremendous physical and mental stress while vying for a coveted spot in a celebrated dance company. Jody Sawyer (Amanda Schull) has talent but the wrong proportions, the fiery Eva Rodriguez (Zoe Saldana) can't seem to get along with her instructors and Maureen (Susan May Pratt) is having a hard time enduring the emotional highs and lows that accompany ballet school.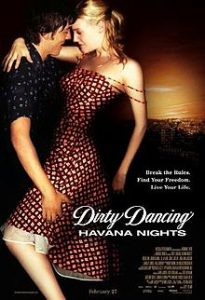 American high-school student Katey (Romola Garai) moves with her wealthy parents (Sela Ward, John Slattery) to Cuba in 1958. She encounters Javier (Diego Luna), a poor local who works as a waiter, and soon a relationship blossoms between them. At a nightclub, Javier teaches Katey the nuances of Cuban dance, which becomes her passion. As the young lovers grow closer, Fidel Castro suddenly rises to power. When her parents decide to flee to the United States, Katey must make a difficult choice.
References: Tastekid