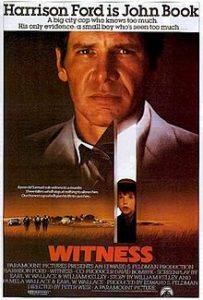 This is a list of movie recommendations of movies similar to Witness. Bear in mind that this list is in no particular order.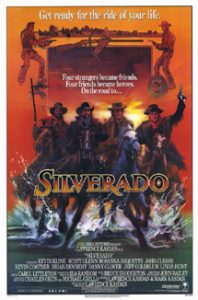 Rambling man Emmett (Scott Glenn) assembles a group of misfit cowboys (Kevin Costner), (Kevin Kline, Danny Glover). After helping a group of settlers track down a pack of thieves, Emmett and his men descend on the troubled town of Silverado to seek their fortunes. Soon after arriving, they discover that the town has fallen into the grasp of greedy rancher Ethan McKendrick (Ray Baker) and corrupt Sheriff Cobb (Brian Dennehy) with whom many of Emmett's men have unfinished business.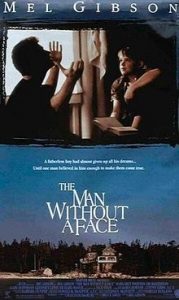 Young Chuck Norstadt (Nick Stahl) wants nothing more than to join a prestigious military academy like his late father, but he is wary of the school's lofty academic standards. With only a single summer in which to study for the entrance exam, Chuck finds an unlikely tutor in the form of Justin McLeod (Mel Gibson), a disfigured recluse who was once a teacher. McLeod agrees to teach Chuck, and the two form a deep friendship — until Chuck learns of the secret behind McLeod's terrible scars.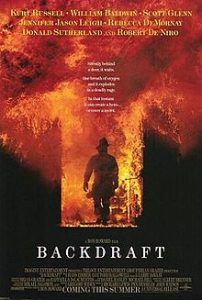 Chicago firefighting brothers Stephen (Kurt Russell) and Brian (William Baldwin) have been rivals since childhood. Brian, struggling to prove himself, transfers to the arson unit. There he aids Don (Robert De Niro) in his investigation into a spate of fires involving oxygen-induced infernos called backdrafts. But when a conspiracy implicating a crooked politician and an arsonist leads Brian back to Stephen, he is forced to overcome his brotherly competitiveness in order to crack the case.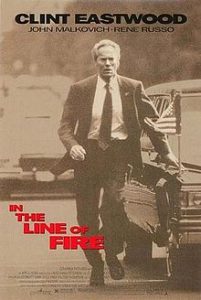 A Secret Service agent is taunted by calls from a would-be killer who has detailed information about the agent – including the fact that he failed to save President John F. Kennedy from assassination. The caller is revealed as an ex-CIA assassin, and the agent, who is investigating a threat to the current president, is determined not to let history repeat itself.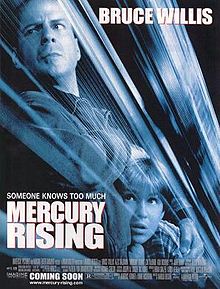 "Mercury Rising" stars Bruce Willis as Art Jeffries, a renegade FBI agent who combats ruthless federal agents to protect Simon (Miko Hughes), a 9-year-old autistic boy who has cracked the government's new unbreakable code. He can read MERCURY, the most advanced encryption code yet created, as easily as other kids read English. This ability renders the new billion-dollar secret code vulnerable, especially if enemies of the United States should learn of Simon's abilities and capture him.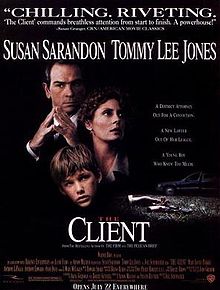 Fast-paced thriller, based on the John Grisham bestseller, about a boy whose life is endangered after he stumbles across vital information about a politician's murder. His lawyer is the only person offering protection from the unwanted attentions of the Mob and the FBI – but is she capable of saving his life?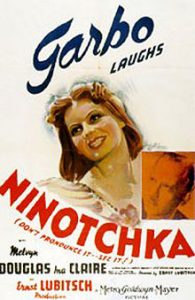 A no-nonsense diplomat of the Soviet Union, Nina Ivanovna "Ninotchka" Yakushova (Greta Garbo) arrives in Paris to ensure the sale of jewels seized during the Russian Revolution. Meanwhile, carefree bachelor Count Leon d'Algout (Melvyn Douglas) attempts to intercept the valuables on behalf of their former owner, the Grand Duchess Swana (Ina Claire). Despite their conflicting allegiances, the icy Ninotchka soon warms to Leon's charms, reluctantly going against her better judgment.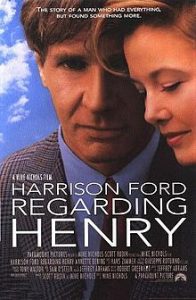 An unscrupulous corporate lawyer, Henry Turner (Harrison Ford) will do whatever it takes to win a case, and treats his family with the same degree of ruthlessness. After Henry gets caught in the middle of a robbery and is shot in the head, he wakes from a coma to find that he has amnesia and can't even remember how to do the simplest of tasks. As he recovers and relearns how to function, Henry reveals a much kinder and more thoughtful personality, much to the surprise of his family and friends.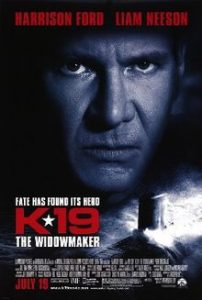 Follows Captain Alexi Vostrikov (Harrison Ford) who, at the height of the Cold War, is ordered to take over command of the nuclear missile submarine K-19, pride of the Soviet Navy. His assignment: Prepare the K-19 for sea and take her out on patrol — no matter what the cost. But problems with the K-19 arise that may lead to a core meltdown and explosion that will certainly kill all aboard, and possibly trigger a nuclear war. Vostrikov must choose between his orders and the lives of his men.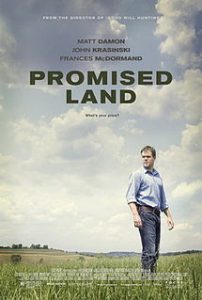 Corporate sales partners Steve Butler (Matt Damon) and Sue Thomason (Frances McDormand) arrive in a small town to secure drilling rights for a natural-gas company. They believe that the economic decline has done their work for them and that the townspeople will happily accept whatever offer they make. However, they don't consider the objections of a respected schoolteacher (Hal Holbrook) and the leader (John Krasinski) of a grassroots campaign against the company's objective.
References: Tastekid