10 Similar Anime Like A Sister's All You Need
A Sister's All You Need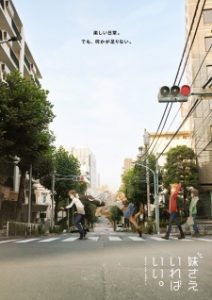 Here are my favorite picks for anime like A Sister's All You Need. Keep in mind the list is in no particular order. Enjoy!
Eromanga Sensei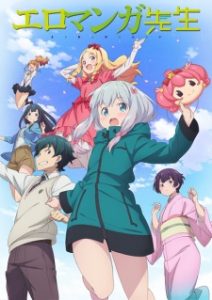 One year ago, Sagiri Izumi became step-siblings with Masamune Izumi. But the sudden death of their parents tears their new family apart, resulting in Sagiri becoming a shut-in which cut her off from her brother and society.
While caring for what's left of his family, Masamune earns a living as a published light novel author with one small problem: he's never actually met his acclaimed illustrator, Eromanga-sensei, infamous for drawing the most lewd erotica. Through an embarrassing chain of events, he learns that his very own little sister was his partner the whole time!
Haganai: I don't have many friends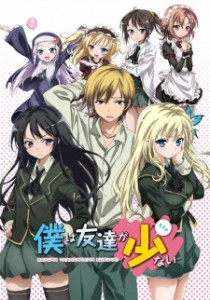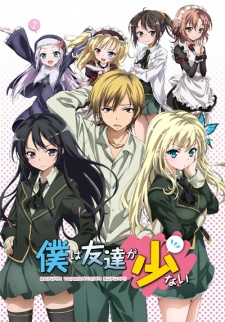 When Kodaka Hasegawa finds out that he will be transferring to a new school, he is determined to make a positive impression, and maybe even some friends. However, Kodaka discovers he is out of luck when he immediately gets labeled as a violent delinquent due to his blond hair and intimidating expression. Although a month has passed, Kodaka is still alone thanks to his notorious reputation. However, his life begins to change when he finds fellow loner Yozora Mikazuki talking to her imaginary friend in an empty classroom.
The Pet Girl of Sakurasou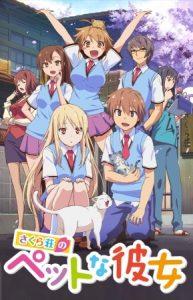 When abandoned kittens and his good conscience force second year Sorata Kanda to move into Suimei High School's infamous Sakura Hall, the satellite dorm and its eccentric, misfit residents turn his life upside down. The decidedly average Sorata finds it difficult to fit in with the bizarre collection of dorm residents like Misaki, an energetic animator; Jin, a playwright playboy; Ryuunosuke, a reclusive programmer; and Chihiro, the dorm manager, art teacher, and party girl.
Ore ga Suki nano wa Imouto dakedo Imouto ja Nai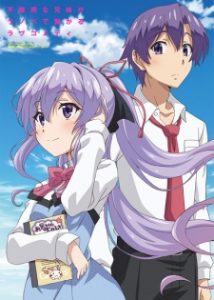 Suzuka Nagami is a beautiful third-year middle school student who has excellent grades and is the student council president. She wrote a novel about a little sister who dotes on her older brother, and the novel wins a light novel award. After they discuss the matter, Yuu is the one who debuts as a proxy light novel author instead of Suzuka, under the pen name Chikai Towano.
Girlish Number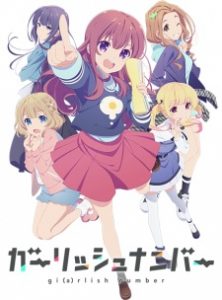 College student Chitose Karasuma is determined not to do boring things as she enters the adult world. To this end, this bad-mannered beauty barges into a facility that trains would-be voice actors and actresses, somehow landing a job at "Number One Produce," a seiyuu agency managed by her older brother, Gojou. In Chitose's mind, she's poised for greatness, but finds herself at a loss when she continues to only get minor roles. As she clashes with other girls in the agency, including a cunning airhead and a girl with a Kansai accent, Chitose is about to learn that there's more to succeeding in this competitive industry than she imagined.
Himouto! Umaru-chan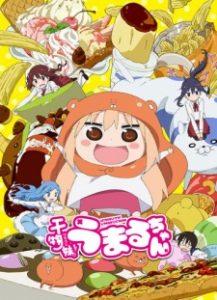 People are not always who they appear to be, as is the case with Umaru Doma, the perfect high school girl—that is, until she gets home! Once the front door closes, the real fun begins. When she dons her hamster hoodie, she transforms from a refined, over-achieving student into a lazy, junk food-eating otaku, leaving all the housework to her responsible older brother Taihei. Whether she's hanging out with her friends Nana Ebina and Kirie Motoba, or competing with her self-proclaimed "rival" Sylphinford Tachibana, Umaru knows how to kick back and have some fun!
The Comic Artist and His Assistants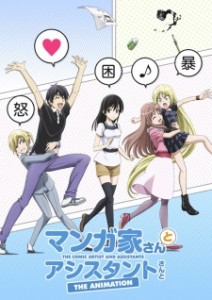 The story depicts the work-life of a perverted mangaka, Aito Yuuki, and his assistant, Ashisu Sahoto. Constantly pressured by his editor and lacking experience with girls, Aito asks Ashisu to act as a reference.
Anime-Gataris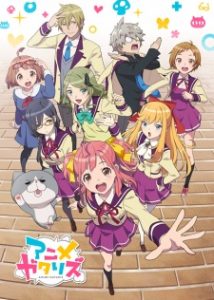 After dreaming about an anime she used to watch as a child, Minoa Asagaya could not forget a particularly memorable scene. However, despite her best efforts, she cannot recall the name of the show. Due to this, Minoa asks for help from her fellow classmates at Sakaneko High School. Her conversation is overheard by Arisu Kamiigusa, the most popular and wealthy girl in class who is also a hardcore otaku. Yet even with her vast knowledge, Arisu does not recognize the show.
My Teen Romantic Comedy SNAFU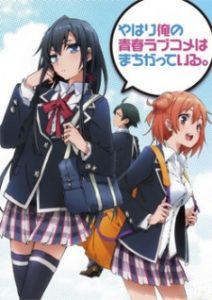 Hachiman Hikigaya is an apathetic high school student with narcissistic and semi-nihilistic tendencies. He firmly believes that joyful youth is nothing but a farce, and everyone who says otherwise is just lying to themselves.
In a novel punishment for writing an essay mocking modern social relationships, Hachiman's teacher forces him to join the Volunteer Service Club, a club that aims to extend a helping hand to any student who seeks their support in achieving their goals. With the only other club member being the beautiful ice queen Yukino Yukinoshita, Hachiman finds himself on the front line of other people's problems—a place he never dreamed he would be. As Hachiman and Yukino use their wits to solve many students' problems, will Hachiman's rotten view of society prove to be a hindrance or a tool he can use to his advantage?
Aho Girl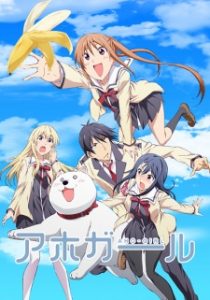 Yoshiko Hanabatake is an idiot beyond all belief. Somehow managing to consistently score zeroes on all of her tests and consumed by an absurd obsession with bananas, her senseless acts have caused even her own mother to lose all hope. Only one person is up to the task of keeping her insanity in check: childhood friend Akuru "A-kun" Akutsu.
Though he bemoans the ridiculous behavior he has to endure, the studious but terrifying A-kun is always ready to put an end to any stupidity Yoshiko gets up to, with no qualms about using physical force. Unfortunately, no matter how many times he attempts to knock some sense into her, the girl bounces right back to her usual shenanigans, even dragging in some other eccentrics along for the ride. Try as he might to rein in her nonsense, every moment is unpredictable with Yoshiko and her profound idiocy on the loose.
References: Myanimelist