10 Similar Anime Like Alice & Zoroku
Alice & Zoroku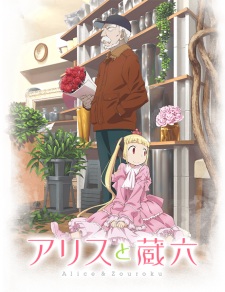 Here are my favorite picks for anime like Alice & Zoroku. Keep in mind the list is in no particular order. Enjoy!
Elfen Lied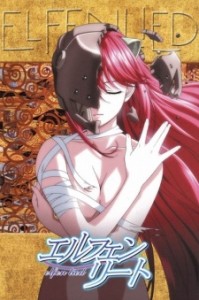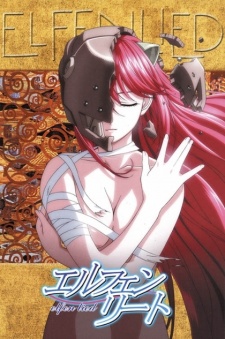 Lucy is a special breed of human referred to as "Diclonius," born with a short pair of horns and invisible telekinetic hands that lands her as a victim of inhumane scientific experimentation by the government. However, once circumstances present her an opportunity to escape, Lucy, corrupted by the confinement and torture, unleashes a torrent of bloodshed as she escapes her captors.
Flip Flappers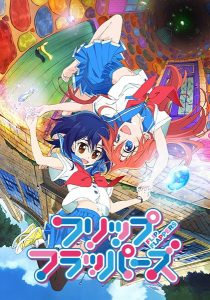 Cocona is an average middle schooler living with her grandmother. And she who has yet to decide a goal to strive for, soon met a strange girl named Papika who invites her to an organization called Flip Flap.
Dragged along by the energetic stranger, Cocona finds herself in the world of Pure Illusion—a bizarre alternate dimension—helping Papika look for crystal shards. Upon completing their mission, Papika and Cocona are sent to yet another world in Pure Illusion. As a dangerous creature besets them, the girls use their crystals to transform into magical girls: Cocona into Pure Blade, and Papika into Pure Barrier. But as they try to defeat the creature before them, three others with powers from a rival organization enter the fray and slay the creature, taking with them a fragment left behind from its body. Afterward, the girls realize that to stand a chance against their rivals and the creatures in Pure Illusion, they must learn to work together and synchronize their feelings in order to transform more effectively.
Flying Witch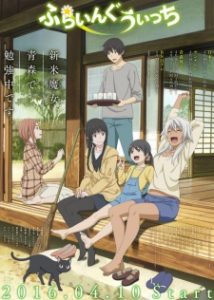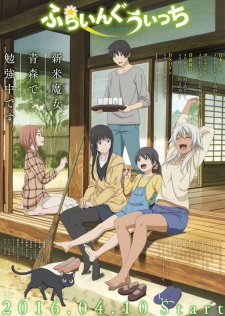 In the witches' tradition, when a practitioner turns 15, they must become independent and leave their home to study witchcraft. Makoto Kowata is one such apprentice witch who leaves her parents' home in Yokohama in pursuit of knowledge and training. Along with her companion Chito, a black cat familiar, they embark on a journey to Aomori, a region favored by witches due to its abundance of nature and affinity with magic. They begin their new life by living with Makoto's second cousins, Kei Kuramoto and his little sister Chinatsu.
Rozen Maiden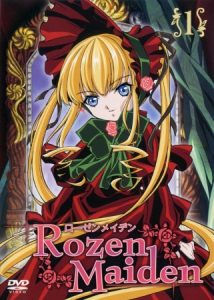 Traumatized by school, Jun Sakurada spends his days at home as a shut-in, purchasing things online, only to send them back before the free trial period ends. So when a note appears on his desk, asking whether or not he would wind something, he assumes it was something he ordered and carelessly circles "yes," changing his life forever.
Bunny Drop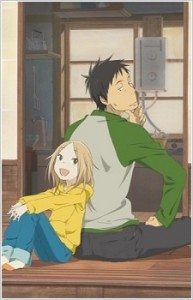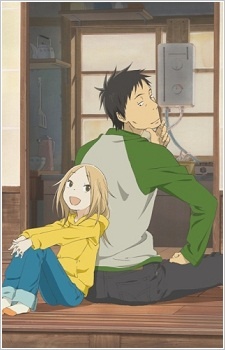 Daikichi Kawachi is a 30-year-old bachelor working a respectable job but otherwise wandering aimlessly through life. When his grandfather suddenly passes away, he returns to the family home to pay his respects. Upon arriving at the house, he meets a mysterious young girl named Rin who, to Daikichi's astonishment, is his grandfather's illegitimate daughter!
Interviews With Monster Girls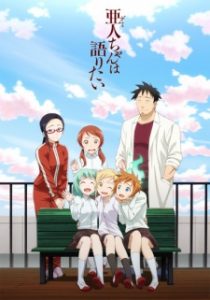 High school biology teacher Tetsuo Takahashi may look like your average everyday instructor, but beneath his gentle appearance lies something less ordinary: his fascination for the "Ajin," more commonly known as "Demi." Although these half-human, half-monster beings have integrated into human society, Takahashi believes that much about them will remain unknown unless he interacts with them firsthand.
Hinamatsuri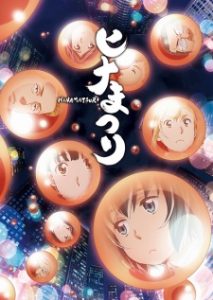 One night, a strange object falls on the head of Nitta, a member of the yakuza. Inside the box is a strange young girl named Hina. She has tremendous supernatural powers, and Nitta finds himself reluctantly taking her in. Her powers can come in handy for his yakuza business, but he also runs the risk of her using them on him! Not to mention, if she doesn't use her powers, she will eventually go berserk and destroy everything around her. Nitta and Hina's strange life together is just beginning…
Coyote Ragtime Show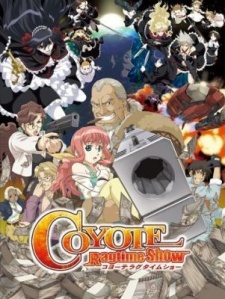 Mister is a "coyote" or space faring outlaw who has been sitting in prison for a year for a traffic offense. Ten days from release, he breaks out with the help of his old partners Bishop and Katana. He then seeks out Franka who has been left in his care by her dead father and takes her on a journey to find her father's treasure. On their heels are the federal investigators Angelica and Chelsea as well as the android assassins of the Criminal Guild, Madame Marciano's Twelve Sisters.
Miss Kobayashi's Dragon Maid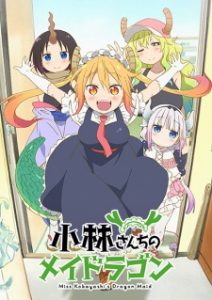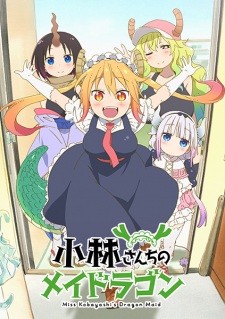 As Kobayashi sets off for another day at work, she opens her apartment door only to be met by an unusually frightening sight—the head of a dragon, staring at her from across the balcony. The dragon immediately transforms into a cute, busty, and energetic young girl dressed in a maid outfit, introducing herself as Tooru.
Violet Evergarden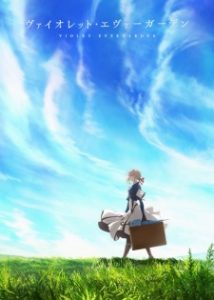 The Great War finally came to an end after four long years of conflict; fractured in two, the continent of Telesis slowly began to flourish once again. Caught up in the bloodshed was Violet Evergarden, a young girl raised for the sole purpose of decimating enemy lines. Hospitalized and maimed in a bloody skirmish during the War's final leg, she was left with only words from the person she held dearest, but with no understanding of their meaning.
References: Myanimelist