10 Similar Anime Like Altair: A Record of Battles
Altair: A Record of Battles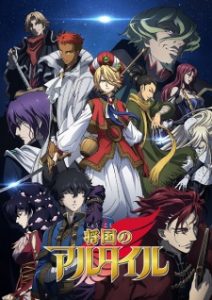 Here are my favorite picks for anime like Altair: A Record of Battles. Keep in mind the list is in no particular order. Enjoy!
The Heroic Legend of Arslan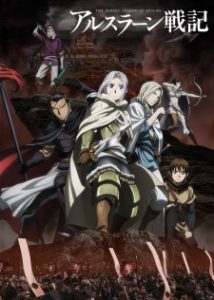 The year is 320. Under the rule of the belligerent King Andragoras III, the Kingdom of Pars is at war with the neighboring empire, Lusitania. Though different from his father in many aspects, Arslan, the young prince, sets out to prove his valor on the battlefield for the very first time. However, when the king is betrayed by one of his most trusted officials, the Parsian army is decimated and the capital city of Ecbatana is sieged. With the army in shambles and the Lusitanians out for his head, Arslan is forced to go on the run. With a respected general by his side, Daryun, Arslan soon sets off on a journey in search of allies that will help him take back his home.
Magi: Adventure of Sinbad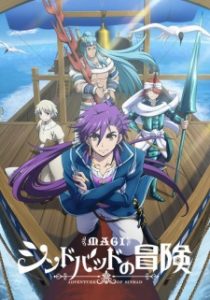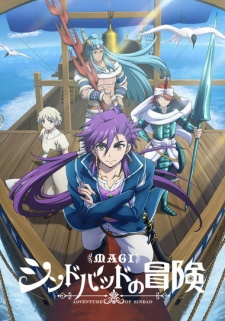 In the small, impoverished Tison Village of the Parthevia Empire, a boy, Sinbad, is born to the jaded ex-soldier Badr and his kind-hearted wife Esra. His birth creates a radiant surge throughout the rukh, a declaration of a singularity to those who stand at the pinnacle of magical might: the "Child of Destiny" is here. Despite his country being plagued by economic instability and the repercussions of war, Sinbad leads a cheerful life—until a stranger's arrival shatters his peaceful world, and tragedy soon befalls him.
Years later, mysterious edifices called "dungeons" have been erected all over the world. Rumored to contain great power and treasures, these dungeons piqued the interest of adventurers and armies alike; though to this day, none have returned therefrom. Sinbad, now 14, has grown into a charming and talented young boy. Inspired by the shocking events of his childhood and by his father's words, he yearns to begin exploring the world beyond his village. As though orchestrated by fate, Sinbad meets an enigmatic traveler named Yunan. Stirred by Sinbad's story and ambitions, Yunan directs him to a dungeon which he claims holds the power Sinbad needs to achieve his goals—the "power of a king."
Code Geass: Lelouch of the Rebellion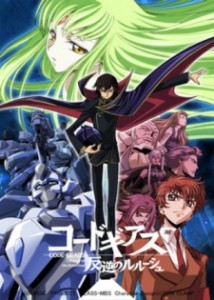 In the year 2010, the Holy Empire of Britannia is establishing itself as a dominant military nation, starting with the conquest of Japan. Renamed to Area 11 after its swift defeat, Japan has seen significant resistance against these tyrants in an attempt to regain independence.
Lelouch Lamperouge, exiled prince of Britannia, unfortunately finds himself caught in a crossfire between the two nations' armed forces. He is able to escape, however, thanks to the timely appearance of a mysterious girl named C.C., who bestows upon him Geass, the "Power of Kings." Realizing the vast potential of his newfound "power of absolute obedience," Lelouch embarks upon a perilous journey as the masked vigilante known as Zero, leading a merciless onslaught against Britannia in order to get revenge once and for all.
Kingdom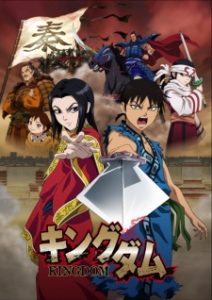 China's Warring States period, a raging dragon that would raze the land for 500 years, saw many kingdoms rise and fall, making way for the next generation of kings and generals to fight for supremacy. Eventually, seven powerful states emerged from the endless cycle of warfare.
In the kingdom of Qin, Xin Li, a war-orphaned slave, trains vigorously with fellow slave and best friend, Piao, who shares his proud dream of one day becoming a Great General of the Heavens. However, the two are suddenly forced to part ways when Piao is recruited to work in the royal palace by a retainer of the King.
Alderamin on the Sky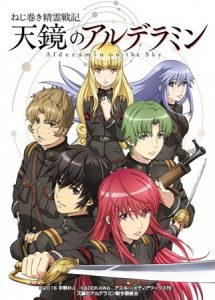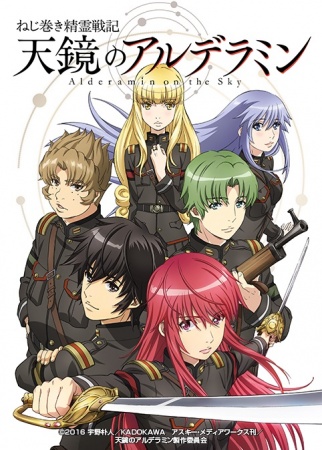 kta Solork is a carefree young man who only wants two things in life: a woman on his arm and a place to nap. Unfortunately, his peaceful life is destroyed when war breaks out between the Katjvarna Empire and the neighboring Republic of Kioka. Ikta and his childhood friend, Yatorishino Igsem, join the army as military officers, where they meet the infantryman Matthew Tetojirichi, the sniper Torway Remion, and the medic Haroma Becker on a boat heading for the military exam site.
However, after a rogue storm sinks their vessel, the five of them end up in enemy territory near a military outpost. There, they discover that the heir to the Katjvarnan throne, Princess Chamille Kitora Katjvanmaninik, has been taken hostage. The five are able to rescue her, and as a reward, each one of them is granted the title of Imperial Knight—one of the highest honors a soldier can receive. It seems that Ikta will have to put his dream of tranquility on hold, as he must now become the hero he never wanted to be.
Death Note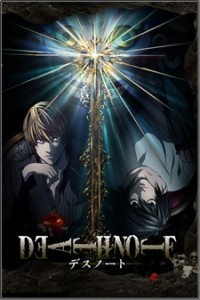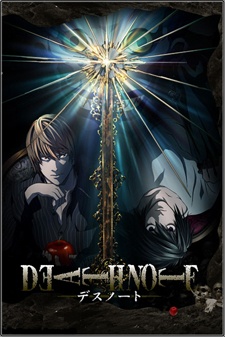 A shinigami, as a god of death, can kill any person—provided they see their victim's face and write their victim's name in a notebook called a Death Note. One day, Ryuk, bored by the shinigami lifestyle and interested in seeing how a human would use a Death Note, drops one into the human realm.
High school student and prodigy Light Yagami stumbles upon the Death Note and—since he deplores the state of the world—tests the deadly notebook by writing a criminal's name in it. When the criminal dies immediately following his experiment with the Death Note, Light is greatly surprised and quickly recognizes how devastating the power that has fallen into his hands could be.
Magi: The Kingdom of Magic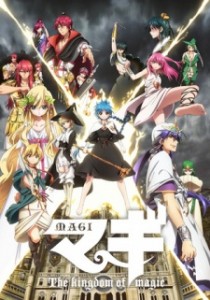 After celebrating their victory against Al-Thamen, Aladdin and his friends depart the land of Sindria. With the end of the battle, however, comes the time for each of them to go their separate ways. Hakuryuu and Kougyoku are ordered to go back to their home country, the Kou Empire. Meanwhile Aladdin announces he needs to head for Magnostadt—a mysterious country ruled by magicians—to investigate the mysterious events occurring in this new kingdom and become more proficient in magic. For their part, encouraged by Aladdin's words, Alibaba and Morgiana also set off in pursuit of their own goals: training and going to her homeland, respectively.
Magi: The Kingdom of Magic follows these friends as they all go about their separate adventures, each facing their own challenges. However, a new threat begins to rise as a great war looms over the horizon…
Lord Marksman and Vanadis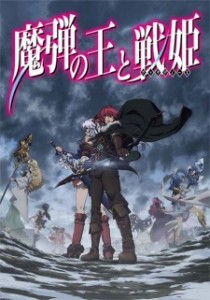 In a fantasy version of Europe, a war between enemy countries is brewing. One of these countries, Zhcted, has its seven regions ruled by War Maidens, known as Vanadis. Equipped with powerful dragon-carved weapons, Eleonora "Elen" Viltaria, one of the Vanadis, launches an invasion against their neighboring rival country of Brune. Eventually, Tigrevurmud "Tigre" Vorn, a young archer and an earl for Brune's region of Alsace, has his entire army decimated at Elen's hands. In a strange twist of events, Elen spares Tigre, and gives him the order, "Become mine!" What could be the meaning behind this new alliance?
Legend of the Galactic Heroes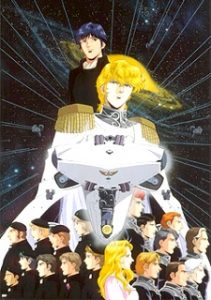 The 150-year-long stalemate between the two interstellar superpowers, the Galactic Empire and the Free Planets Alliance, comes to an end when a new generation of leaders arises: the idealistic military genius Reinhard von Lohengramm, and the FPA's reserved historian, Yang Wenli.
Le Chevalier D'Eon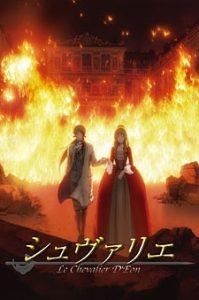 18th Century, France. Lia de Beaumont, loyal servant of Versailles and its King, Louis XV, is found dead in the river Seine. Floating inside a coffin, on which the word "Psalms" was written, her body had been poisoned by mercury, thus preserving decay. According to the Church, the soul that belonged to a corpse incapable of being consumed by the soil will forever wander in the human realm, unable to go to Heaven.
References: Myanimelist