10 Similar Anime Like Anonymous Noise
Anonymous Noise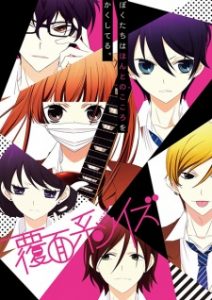 Here are my favorite picks for anime like Anonymous Noise. Keep in mind the list is in no particular order. Enjoy!
Your Lie in April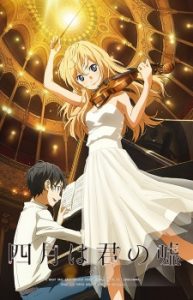 Music accompanies the path of the human metronome, the prodigious pianist Kousei Arima. But after the passing of his mother, Saki Arima, Kousei falls into a downward spiral, rendering him unable to hear the sound of his own piano.
Two years later, Kousei still avoids the piano, leaving behind his admirers and rivals, and lives a colorless life alongside his friends Tsubaki Sawabe and Ryouta Watari. However, everything changes when he meets a beautiful violinist, Kaori Miyazono, who stirs up his world and sets him on a journey to face music again.
Nana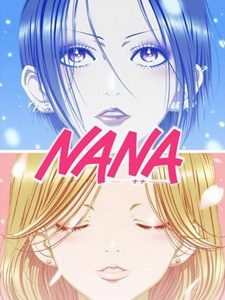 Nana Komatsu is a helpless, naïve 20-year-old who easily falls in love and becomes dependent and clingy to those around her. Even though she nurses ambitious dreams of removing herself from her provincial roots and finding her true calling, she ends up traveling to Tokyo with the humble reason of chasing her current boyfriend Shouji Endo.
Searching for the Full Moon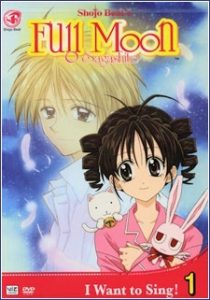 Two years ago, Mitsuki Kouyama's friend, Eichi Sakurai, moved to America before she could confess her feelings to him. Though she cannot contact him, they made a promise to fulfill their respective dreams: Mitsuki wants to become a professional singer, and Eichi an astronomer. She hopes that one day her music will reach him across the world with a brilliance like that of the full moon.
Fuuka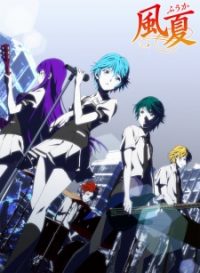 Yuu Haruna just moved into town and loves to use Twitter. Out on his way to buy dinner, he bumps into a mysterious girl, Fuuka Akitsuki, who breaks his phone thinking he was trying to take a picture of her panties. How will his new life change now?
Blue Spring Ride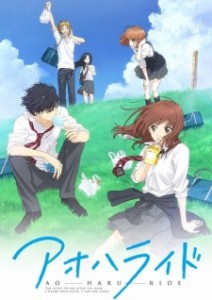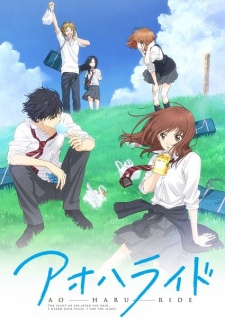 Futaba Yoshioka used to be an attractive and popular middle-schooler—well liked by the opposite sex, but ostracized by the girls. Nevertheless, she was able to brush all that off, because the only opinion that truly mattered to her was that of Kou Tanaka, a classmate with whom she shared a shelter from rain once, followed by quite a few other precious and significant memories. She even succeeded at making plans to meet with the quiet and innocent boy at the summer festival, but a simple misunderstanding, and Tanaka's subsequent disappearance, left her walking the halls of her school friendless.
White Album 2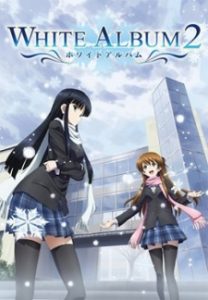 Haruki Kitahara's light music club is on the verge of disbanding. At this rate, the third year's dream of performing at the school festival would never be realized. However, as his exhausted fingers drift through the chords of "White Album," the first song he would ever play, an angelic voice and mysterious piano begin harmonizing with his lonely guitar. It is a momentous performance that marks the beginning of everything for Haruki.
Beck: Mongolian Chop Squad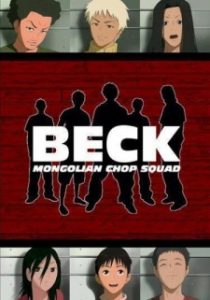 Fourteen-year-old Yukio "Koyuki" Tanaka is a dispirited young boy with no goals in life. However, this all changes when Koyuki saves a strange-looking dog named Beck from being harassed by a group of local kids. The dog's owner, 16-year-old Ryuusuke "Ray" Minami, is an emerging guitarist and the former member of a popular rock band.
Macross 7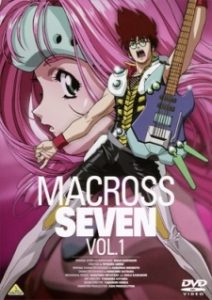 35 years have passed since Lynn Minmay had brought peace between the Zentradi and the humans in the events of Macross. Nekki Basara is a guitarist and a singer of the band Fire Bomber. Living in a less-developed part of the flying colony City 7 which is looking for a habitable planet, he composes and sings songs in the belief that music holds a greater power.
Scum's Wish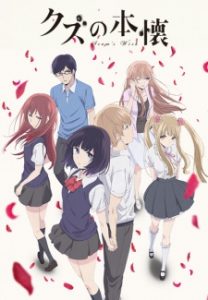 To the outside world, Hanabi Yasuraoka and Mugi Awaya are the perfect couple. But in reality, they just share the same secret pain: they are both in love with other people they cannot be with.
Hanabi has loved her childhood friend and neighbor Narumi Kanai for as long as she can remember, so she is elated to discover that he is her new homeroom teacher. However, Narumi is soon noticed by the music teacher, Akane Minagawa, and a relationship begins to blossom between them, much to Hanabi's dismay.
Skip Beat!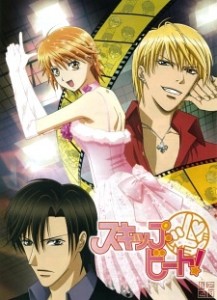 Bright, diligent, and yet naïve 16-year-old Kyouko Mogami works hard to support the career and dreams of her childhood friend, crush, and rising pop icon, Shoutarou Fuwa. Toiling endlessly at burger joints and tea ceremonies, the innocent Kyouko remains unaware that day in day out, all her tireless efforts have been taken for granted, until, one day, she finds out that her beloved Shou sees her as nothing but a free servant. Shocked, heartbroken and enraged, she vows to take revenge on the rookie star by entering the ruthless world of entertainment herself. As she steps into this new life, Kyouko will face new challenges as well as people who will push her out of her comfort zone.
Peach Girl: Super Pop Love Hurricane
Peach Girl is about an average high school girl, Momo Adachi, who everyone thinks is a beach bunny/slut because of her tanned skin. The actual reason she is so tanned is because she was on the swim team and tans very easily. She likes a boy, Toji, who she heard only likes non-tanned girls. This causes her to question who she is and have low self esteem. She spends a lot of time trying to remake herself into the girl she believes he wants; however, she has a friend, Sae, who likes to go behind Momo's back and make her life terrible, mostly by trying to take Toji away from her. All the while there's another boy, Kairi, who is in love with Momo.
References: Myanimelist