10 Similar Anime Like Blend S
Blend S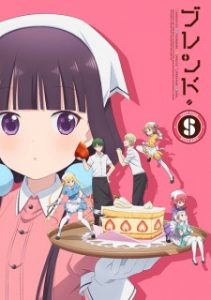 Here are my favorite picks for anime like Blend S. Keep in mind the list is in no particular order. Enjoy!
Working!!
Due to his love for small, cute things, Souta Takanashi cannot turn childlike Popura Taneshima down when she recruits him to work for Wagnaria, a family restaurant located in Hokkaido. Takanashi takes particular joy in doting on the older Popura, which only fuels her complex over how young she looks. He also quickly learns he must stay on his toes once he meets the rest of his colleagues, including the katana-wielding floor chief Yachiyo Todoroki, the intimidating head chef Jun Satou, the dangerously well-informed and subtly sadistic sous chef Hiroomi Souma, the adamantly lazy manager Kyouko Shirafuji, and the waitress Mahiru Inami who has a "painful" fear of men.
Is the Order a Rabbit?
Kokoa Hoto is a positive and energetic girl who becomes friends with anyone in just three seconds. After moving in with the Kafuu family in order to attend high school away from home, she immediately befriends the shy and precocious granddaughter of Rabbit House cafe's founder, Chino Kafuu, who is often seen with the talking rabbit, Tippy, on her head.
Kiniro Mosaic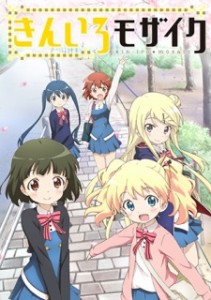 Shinobu Oomiya once left Japan to participate in a homestay in England. During her time there, she became close friends with Alice Cartelet, the daughter of the family she was living with. However, when it was time for Shinobu to return to Japan, the two were able to express their sorrow despite the language barrier between them.
Servant x Service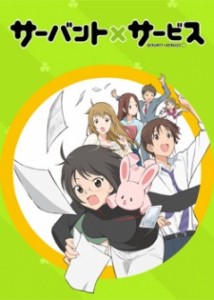 Frustrating, insufficient, and irritating is how most citizens would describe civil servants. However, three new employees are about to discover what really happens behind the scenes. Lucy Yamagami, bent on revenge against the civil servant who allowed her comically long name to be put on her birth certificate; Yutaka Hasebe, an easygoing guy always on the lookout for a place to slack off; and Saya Miyoshi, a nervous first-time worker, are about to experience the underwhelming satisfaction of being government employees.
Inu X Boku Secret Service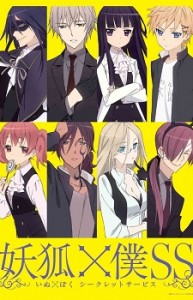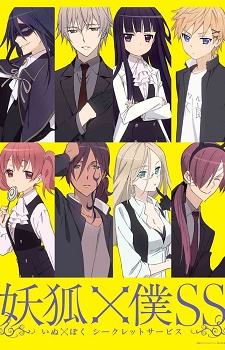 Ririchiyo Shirakiin is the sheltered daughter of a renowned family. With her petite build and wealthy status, Ririchiyo has been a protected and dependent girl her entire life, but now she has decided to change all that. However, there is just one problem—the young girl has a sharp tongue she can't control, and terrible communication skills.
Hinako Note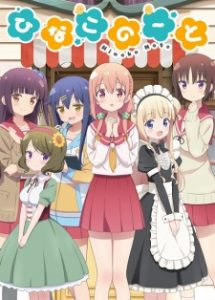 Hinako lives in the countryside and is poor at speaking. She wants to improve her speech to be able to talk to people fluently, so she moves to Tokyo and plans to join the drama club in high school. When she arrives, however, it turns out her boarding house is a secondhand bookstore, and a beautiful girl who eats books lives there.
New Game!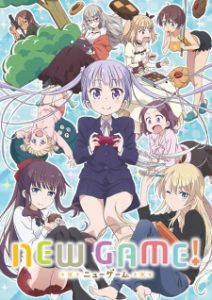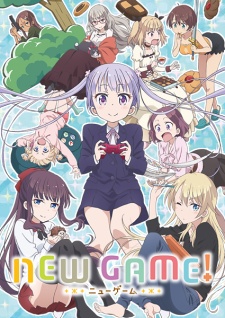 Since childhood, Aoba Suzukaze has loved the Fairies Story game series, particularly the character designs. So when she graduates from high school, it is no surprise that she applies to work at Eagle Jump, the company responsible for making her favorite video game. On her first day, she is excited to learn that she will be working on a new installment to the series: Fairies Story 3—and even more so under Kou Yagami, the lead character designer.
After the Rain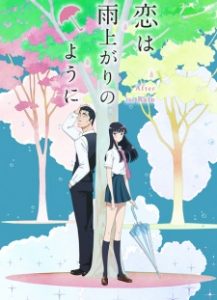 Akira Tachibana, a reserved high school student and former track runner, has not been able to race the same as she used to since she experienced a severe foot injury. And although she is regarded as attractive by her classmates, she is not interested in the boys around school.
As Miss Beelzebub Likes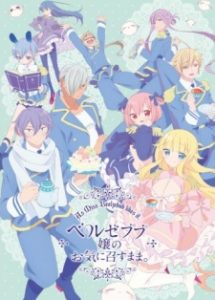 Beelzebub is a great demon lord who rules over several millions of demons. Myurin, who decides to serve the demon lord, learns that not only does Beelzebub lack the poise of a great demon, but is also a laid-back girl who likes fluffy things. Thus begins the daily-life comedy revolving around the many villains in the demon world.
Ouran High School Host Club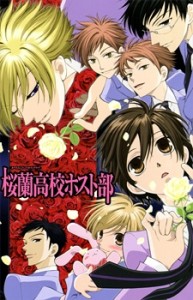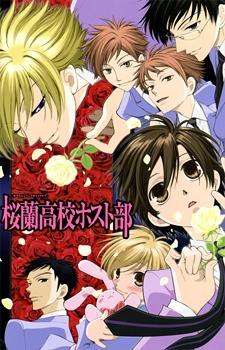 Haruhi Fujioka is a bright scholarship candidate with no rank or title to speak of—a rare species at Ouran High School, an elite academy for students of high pedigree. When she opens the door to Music Room #3 hoping to find a quiet place to study, Haruhi unexpectedly stumbles upon the Host Club. Led by the princely Tamaki, the club—whose other members include the "Shadow King" Kyouya, the mischievous Hitachiin twins, and the childlike Haninozuka "Honey" and his strong protector Mori—is where handsome boys with too much time on their hands entertain the girls in the academy.
References: Myanimelist