10 Similar Anime Like ClassicaLoid
ClassicaLoid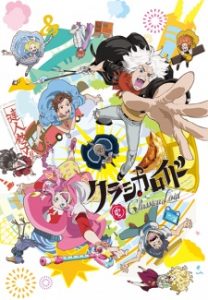 Here are my favorite picks for anime like ClassicaLoid. Keep in mind the list is in no particular order. Enjoy!
Hetalia Axis Powers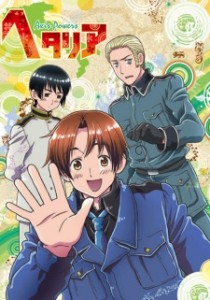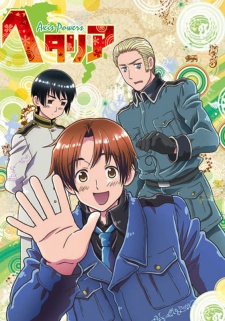 What if nations were people? What traits would they have? What would this mean for historical events?
Hetalia Axis Powers takes these questions and runs with them, personifying countries into characters. The show takes a comedic and light approach to politics and historical events while educating the viewer.
Taking place primarily during the events of World War I and World War II, the story focuses on the Axis Powers and occasionally throws the spotlight onto the tumultuous relationship between the Allied Forces. The Axis Powers feature the titular character North Italy, who is clumsy, carefree and loves pasta; Germany, who is very serious but easily flustered; and Japan, who is stoic but has bizarre interests.
Sekko Boys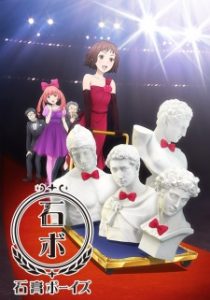 As luck would have it, on her first day at Holbein Entertainment Co., Miki Ishimoto is tasked with managing a brand new idol group! A recent college graduate, Ishimoto is eager to begin her career in the industry. However, her department's responsibility is…statues?!
The statues in question are the Sekkou Boys, or "The Rockies," a boy band comprised of four Greco-Roman sculptures: St. George, Mars, Hermes, and Medici. These four busts are new to the entertainment scene, and it is up to Miki to ensure the Rockies' prosperity in the idol world. But will they be a stone-cold success? Or will Miki's management prove to be a rocky start to stardom?
Noiseman Sound Insect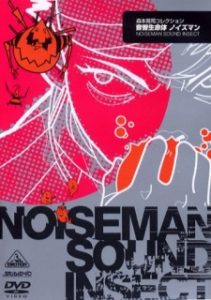 The film is set in the distant future in a city called Cahmpon. A scientist creates a synthetic life-form called Noiseman, which erases music from the airwaves by turning it into crystals. A group of Biker street kids rebels against this tyranny.
Tonkatsu DJ Agetarou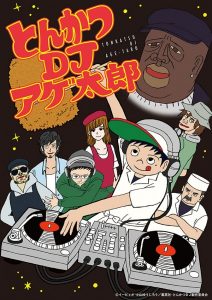 Tonkatsu chef by day, professional DJ by night—this is the aspiration of Agetarou Katsumata, whose family owns a small tonkatsu shop in Shibuya.
One night, Agetarou delivers an order to a staff member at a nightclub and gets invited inside as a token of thanks. Although nervous at first, he soon finds himself absorbed by the atmosphere, falling in love with the dancing girls, flashing lights, and groovy music. Agetarou starts visiting the club regularly until a certain night leads him to a chance encounter with a legendary American DJ: Big Master Fly. Putting on a spectacular show, the DJ sparks an epiphany in Agetarou—the groove of mixing music appears to be strikingly similar to the rhythm of preparing tonkatsu. Thenceforth Agetarou sets his sights on becoming a master of both disciplines.
MARGINAL #4 the Animation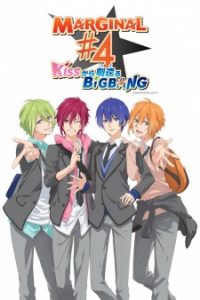 On February 13, as snow flurries dance in the air, a new idol unit is born at Pythagoras Production. They are the idols who will deliver their kiss to the ends of the galaxy: "Marginal #4." Its members, Atom Kirihara, Rui Aiba, L Nomura, and R Nomura, put all their effort into their entertainment career for the sake of the fan supporting them! They continue to mature as idols along with the senior unit pulling the entertainment industry forward, Lagrange Point, and the younger unit preparing to make their debut, Unicorn Jr. But when they step off the stage, they're ordinary high school boys with some chaotic student lives!
Time Travel Girl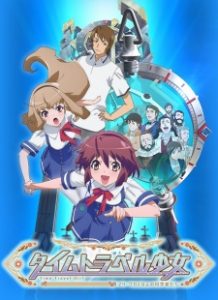 Time Travel Shoujo is based on a 1983 book titled Jishaku to Denki no Hatsumei Hakken Monogatari by Japanese educator Kiyonobu Itakura. It is part of the Hatsumei Hakken Monogatari Zenshuu series which describes the story of various scientific discoveries and inventions throughout history. The 1983 book focuses on discoveries related to magnetism and electricity.
Sound! Euphonium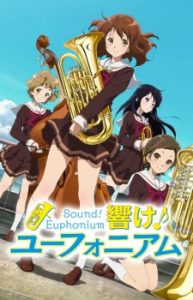 After swearing off music due to an incident at the middle school regional concert band competition, euphonist Kumiko Oumae enters high school hoping for a fresh start. As fate would have it, she ends up being surrounded by people with an interest in the high school brass band. Kumiko finds the motivation she needs to make music once more with the help of her bandmates, some of whom are new like novice tubist Hazuki Katou; veteran contrabassist Sapphire Kawashima; and band vice president and fellow euphonist Asuka Tanaka. Others are old friends, like Kumiko's childhood friend and hornist-turned-trombonist Shuuichi Tsukamoto, and trumpeter and bandmate from middle school, Reina Kousaka.
GUGURE! KOKKURI-SAN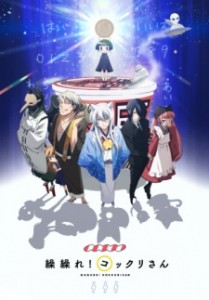 Kohina Ichimatsu, the self-proclaimed doll, called out the fox ghost Kokkuri-san with a suspicious incantation! But it was a story of the past where Kokkuri-san was able to answer any question you had. Nowadays, it relies on a certain search engine, but is actually bad at anything digital. He was going to possess Kohina, but got worried about her living all alone and devotes himself to do chores as if he was her mother. On top of that, the dog ghost Inugami who is infatuated with Kohina and the old good-for-nothing supernatural raccoon dog Shigaraki decide to root themselves with her as well!
Space Dandy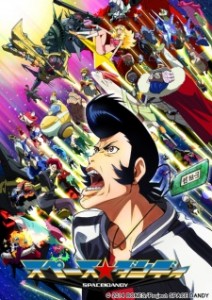 The universe is a mysterious and strange place, full of even stranger and more mysterious aliens. Dandy's job is to hunt down unclassified aliens and register them for a reward. It sounds easy enough, but something weird always seems to happen along the way, like chance meetings with zombies, mystical ramen chefs, and adorable orphans. Hunting down aliens may not be easy, but it's definitely never boring.
R.O.D -The TV-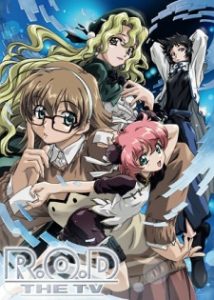 Anita King, Maggie Mui, and Michelle Cheung are the Paper Sisters. They run the Three Sisters Detective Agency in Hong Kong which is dedicated to solving cases involving books. They are hired as local guides for Nenene Sumiregawa, a Japanese novelist who has been struggling with writer's block following the disappearance of her longtime friend, Yomiko Readman. The sisters are all Paper Masters—individuals with the power to control paper—and with their abilities, they save Nenene from the dangerous terrorists targeting her at a book signing. But in case they strike again, the sisters remain as her bodyguards to protect her from further harm.
References: Myanimelist