10 Similar Anime Like Classroom of the Elite
Classroom of the Elite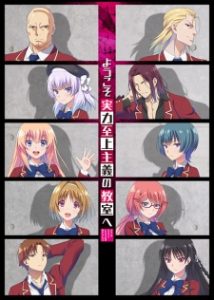 Here are my favorite picks for anime like Classroom of the Elite. Keep in mind the list is in no particular order. Enjoy!
My Teen Romantic Comedy SNAFU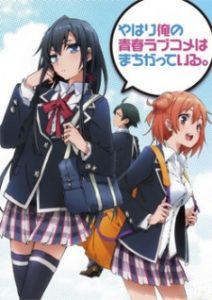 Hachiman Hikigaya is an apathetic high school student with narcissistic and semi-nihilistic tendencies. He firmly believes that joyful youth is nothing but a farce, and everyone who says otherwise is just lying to themselves.
In a novel punishment for writing an essay mocking modern social relationships, Hachiman's teacher forces him to join the Volunteer Service Club, a club that aims to extend a helping hand to any student who seeks their support in achieving their goals. With the only other club member being the beautiful ice queen Yukino Yukinoshita, Hachiman finds himself on the front line of other people's problems—a place he never dreamed he would be. As Hachiman and Yukino use their wits to solve many students' problems, will Hachiman's rotten view of society prove to be a hindrance or a tool he can use to his advantage?
Assassination Classroom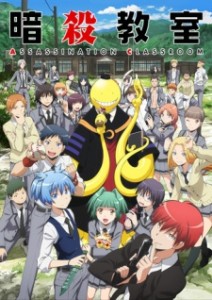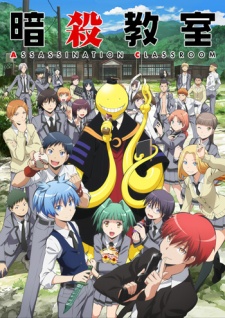 When a mysterious creature chops the moon down to a permanent crescent, the students of class 3-E of Kunugigaoka Middle School find themselves confronted with an enormous task: assassinate the creature responsible for the disaster before Earth suffers a similar fate. However, the monster, dubbed Koro-sensei (the indestructible teacher), is able to fly at speeds of up to Mach 20, which he demonstrates freely, leaving any attempt to subdue him in his extraterrestrial dust. Furthermore, the misfits of 3-E soon find that the strange, tentacled beast is more than just indomitable—he is the best teacher they have ever had!
Baka & Test – Summon the Beasts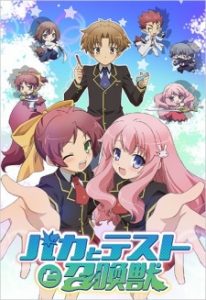 The story centers around Akihisa Yoshii, the "baka" of the title. His academy rigidly divides up the student body into classes based on the results of tests. The prodigies are in the A class with reclining seats complete with air conditioning, but Akihisa is in F class, the lowest rung of the school ladder which is furnished only with low, decrepit tables and worn-out straw tatami mats. A girl named Mizuki Himeji is actually one of the smartest girls in Akihisa's sophomore year, but she had a fever on test day and was pigeonholed into the F class. Besides Mizuki (who Akihisa secretly adores), the F class also has Yuuji Sakamoto, the class president who has been Akihisa's friend and partner-in-crime since the freshman year.
The Fruit of Grisaia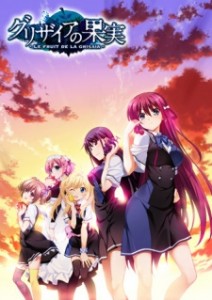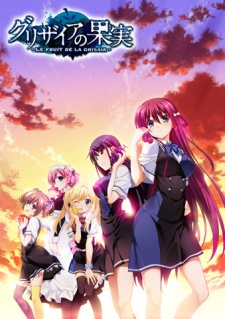 Yuuji Kazami is a transfer student who has just been admitted into Mihama Academy. He wants to live an ordinary high school life, but this dream of his may not come true any time soon as Mihama Academy is quite the opposite. Consisting of only the principal and five other students, all of whom are girls, Yuuji becomes acquainted with each of them, discovering more about their personalities as socialization is inevitable. Slowly, he begins to learn about the truth behind the small group of students occupying the academy—they each have their own share of traumatic experiences which are tucked away from the world.
The Irregular at Magic High School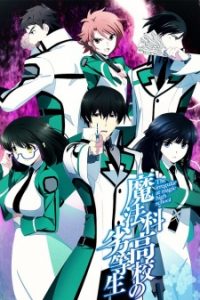 In the dawn of the 21st century, magic, long thought to be folklore and fairy tales, has become a systematized technology and is taught as a technical skill. In First High School, the institution for magicians, students are segregated into two groups based on their entrance exam scores: "Blooms," those who receive high scores, are assigned to the First Course, while "Weeds" are reserve students assigned to the Second Course.
Kakegurui: Compulsive Gambler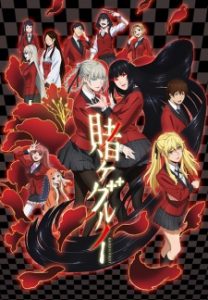 Unlike many schools, attending Hyakkaou Private Academy prepares students for their time in the real world. Since many of the students are the children of the richest people in the world, the academy has its quirks that separate it from all the others. By day, it is a normal school, educating its pupils in history, languages, and the like. But at night, it turns into a gambling den, educating them in the art of dealing with money and manipulating people. Money is power; those who come out on top in the games stand at the top of the school.
Rascal Does Not Dream of Bunny Girl Senpai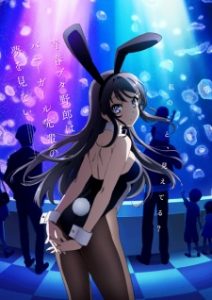 Puberty syndrome – abnormal experiences rumored on the internet to be caused by sensitivity and instability during adolescence.
This year, Sakuta Azusagawa, a second-year student at a high school near Enoshima, meets several girls that are experiencing this "puberty syndrome." For instance, he meets a wild bunny girl in the library. She turns out to be an actress on hiatus, Mai Sakurajima, who is also his senior at the school. For some reason, no one else can see this enchanting girl. How did she become invisible…? As Sakuta searches for answers to help Mai, they spend more time together, and he eventually learns of her hidden feelings…
Danganronpa: The Animation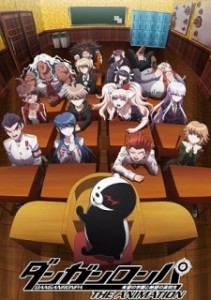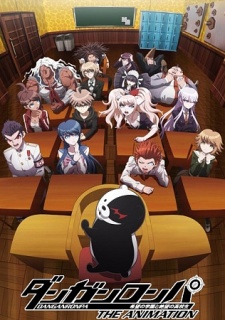 Hope's Peak Academy is an elite high school that accepts only the most talented students. Individuals who successfully enroll receive their own unique titles, suitably reflective of their skills and traits. Of the fifteen candidates admitted to the peculiar school that year, Makoto Naegi is a completely ordinary individual who has been accepted by sheer chance, with the title of "Super High School-Level Luck."
Naegi and his fellow classmates are initially ecstatic to be chosen to study at this prestigious institution, but these feelings of happiness are short-lived. They are soon confronted by Monokuma, the principal and resident bear, who traps them inside the school. The pupils' hopes of escape and graduation hinge on one of them successfully murdering one of their peers without being discovered. However, if the killer is caught, he or she will be executed, and the remaining survivors will be left to continue the deathmatch until only a single victor remains.
My Teen Romantic Comedy SNAFU TOO!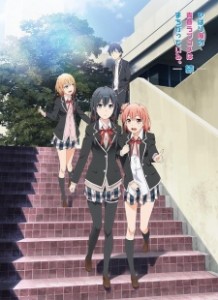 Yahari Ore no Seishun Love Comedy wa Machigatteiru. Zoku picks up immediately after the events of the first season, continuing the adventures of the Volunteer Service Club—the dispassionate Hachiman Hikigaya, the cheerful Yui Yuigahama, and the competitive Yukino Yukinoshita—as it dedicates itself to helping any student with issues that they may face.
Charlotte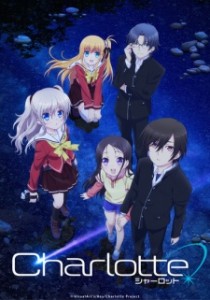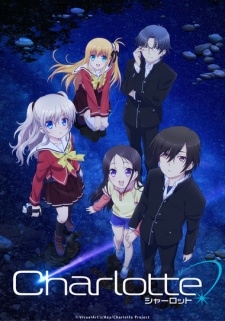 While on the surface Yuu Otosaka appears to be just another charming and intelligent teenager, he has a secret—he has the ability to slip into people's minds and fully control their body for five seconds at a time. Yuu has been using this skill for years to gain the highest grades, which allowed him to enter a prestigious high school.
References: Myanimelist