10 Similar Anime Like Eromanga Sensei
Eromanga Sensei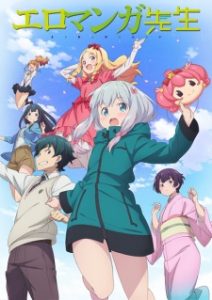 Here are my favorite picks for anime like Eromanga Sensei. Keep in mind the list is in no particular order. Enjoy!
OreImo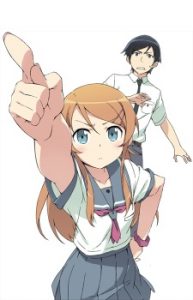 Kirino Kousaka embodies the ideal student with equally entrancing looks. Her grades are near perfect, and to cover her personal expenses, she works as a professional model alongside her best friend Ayase Aragaki, who abhors liars and all things otaku. But what Ayase doesn't know is that Kirino harbors a deep, entrenched secret that will soon be brought to light.
A Sister's All You Need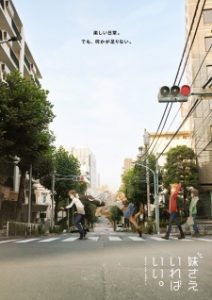 Itsuki Hashima is a light novelist obsessed with little sisters, strictly focusing on them when he writes his stories. Despite his personality, he is surrounded by a tight circle of friends: Nayuta Kani, a genius yet perverted novelist who is in love with him; Haruto Fuwa, a fellow male author whose work has seen considerable success; Miyako Shirakawa, a good friend that he met in college; and Chihiro, his perfect younger step-brother who takes care of the housework and cooking.
My Sister, My Writer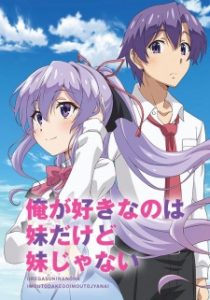 Suzuka Nagami is a beautiful third-year middle school student who has excellent grades and is the student council president. She wrote a novel about a little sister who dotes on her older brother, and the novel wins a light novel award. After they discuss the matter, Yuu is the one who debuts as a proxy light novel author instead of Suzuka, under the pen name Chikai Towano.
Saekano: How to Raise a Boring Girlfriend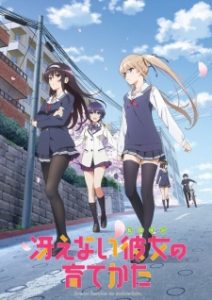 Tomoya Aki, an otaku, has been obsessed with collecting anime and light novels for years, attaching himself to various series with captivating stories and characters. Now, he wants to have a chance of providing the same experience for others by creating his own game, but unfortunately, Tomoya cannot do this task by himself.
Gamers!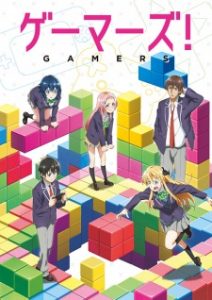 Keita Amano is a typical high school gamer living out an average student's life. One day, however, he has an unexpected meeting with the cutest girl in school that makes him want to disappear without a trace!
This girl, Karen Tendou, is an exemplary student who is proclaimed to be the school's idol. She discovers that Amano is a gamer, and this newfound knowledge incites a passionate desire within her to recruit him into the game club. Upon visiting the club, Amano is forcefully made aware of a side to gaming wildly different than the one he loves so dearly.
Bakuman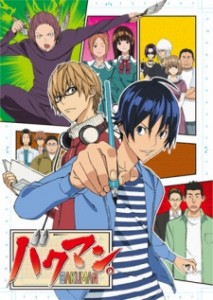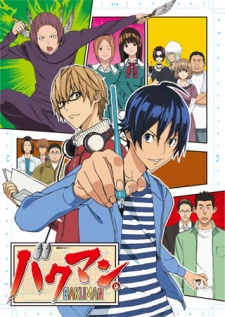 As a child, Moritaka Mashiro dreamt of becoming a mangaka, just like his childhood hero and uncle, Tarou Kawaguchi, creator of a popular gag manga. But when tragedy strikes, he gives up on his dream and spends his middle school days studying, aiming to become a salaryman instead.
One day, his classmate Akito Takagi, the school's top student and aspiring writer, notices the detailed drawings in Moritaka's notebook. Seeing the vast potential of his artistic talent, Akito approaches Moritaka, proposing that they become mangaka together. After much convincing, Moritaka realizes that if he is able to create a popular manga series, he may be able to get the girl he has a crush on, Miho Azuki, to take part in the anime adaptation as a voice actor. Thus the pair begins creating manga under the pen name Muto Ashirogi, hoping to become the greatest mangaka in Japan, the likes of which no one has ever seen.
Monthly Girls' Nozaki-kun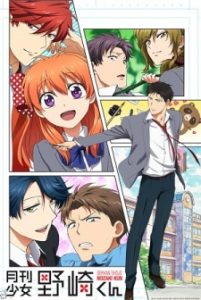 Chiyo Sakura is a cheerful high school girl who has fallen head over heels for the oblivious Umetarou Nozaki. Much to Chiyo's confusion, when she confesses to her beloved Nozaki, he hands her an unfamiliar autograph. As it turns out, the stoic teenage boy is actually a respected shoujo mangaka, publishing under the pen name Sakiko Yumeno! A series of misunderstandings leads to Chiyo becoming one of Nozaki's manga assistants.
Yamada's First Time: B Gata H Kei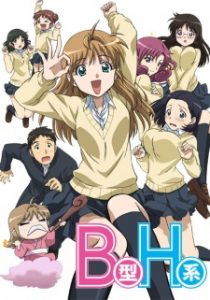 Yamada, first name withheld, is a 15-year-old girl who has just entered Takizawa High School. Easily considered exceptionally beautiful, she has only one problem with her own body, she thinks her vagina looks weird and is very self-conscious about it.
Upon entering high school, her dream was to have casual sex with 100 men but therein lies the problem, she believes an experienced partner will tease her about the way her vagina looks or simply the fact that she's a virgin. She stumbles upon the solution in the form of Kosuda Takashi, a fellow virgin, whom she believes will help ease the transition to more experienced partners.
The Comic Artist and His Assistants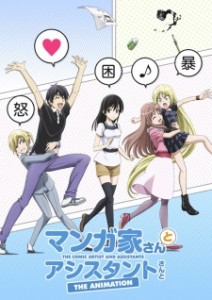 The story depicts the work-life of a perverted mangaka, Aito Yuuki, and his assistant, Ashisu Sahoto. Constantly pressured by his editor and lacking experience with girls, Aito asks Ashisu to act as a reference.
Nisekoi: False Love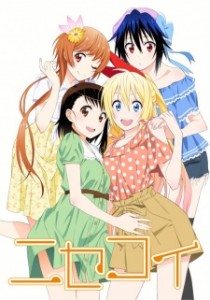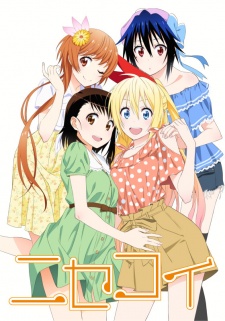 Raku Ichijou, a first-year student at Bonyari High School, is the sole heir to an intimidating yakuza family. Ten years ago, Raku made a promise to his childhood friend. Now, all he has to go on is a pendant with a lock, which can only be unlocked with the key which the girl took with her when they parted.
References: Myanimelist