10 Similar Anime Like Gamers!
Gamers!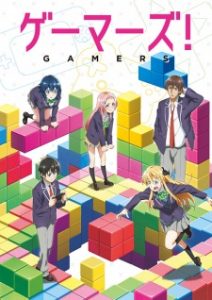 Here are my favorite picks for anime like Gamers!. Keep in mind the list is in no particular order. Enjoy!
And you thought there is never a girl online?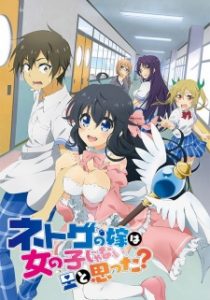 After mustering up the courage to propose to a girl in an online game, naïve otaku Hideki "Rusian" Nishimura is devastated when she flat out rejects him. To make matters worse, the girl reveals that she is actually an older man in real life. With his dreams crushed and his heart broken, Rusian comes to an abrupt decision in the midst of his raging fit: he will never trust another girl in an online game again.
High Score Girl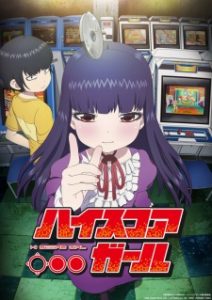 The year is 1991 and 6th grader Yaguchi Haruo only has video games to live for. He's not popular in school and he's neither handsome, funny, nice nor even friendly. The only thing he has going for him is that he is good at video games. One day at the local arcade, he plays Oono Akira, a fellow classmate but who's popular, smart, pretty and a rich girl that absolutely destroys him at Street Fighter II. Not only does he lose to her 30 times in a row, he can't beat her at any game. Haruo can't seem to shake Akira off as she follows him from arcade to arcade everyday after school and beats him every time. As weird as it sounds, the odd couple begins a strange bond and friendship.
This Art Club Has a Problem!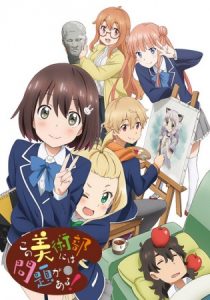 Mizuki Usami is a passionate member of her school's art club, but the club has a problem—Usami is the only member who takes her craft seriously! The lazy club president constantly sleeps through activities and Collette hasn't regularly attended club activities in quite some time. Uchimaki Subaru, despite being an exceptional artist who could win an award if he tried, is obsessed with drawing the perfect 2D wife.
Light-hearted and comedic in tone, Kono Bijutsubu ni wa Mondai ga Aru! follows Usami as she struggles to do art club-like activities, often obstructed by her motley crew of good-for-nothings and her distracting crush on Subaru.
Recovery of an MMO Junkie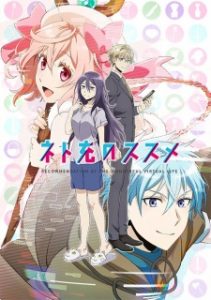 For the first time since graduating high school, 30-year-old Moriko Morioka is unemployed—and she couldn't be happier. Having quit her long-standing job of over 11 years, Moriko quickly turns to online games to pass her now-plentiful free time, reinventing herself as the handsome and dashing male hero "Hayashi" in the MMO Fruits de Mer. With the pesky societal obligations of the real world out of the way, she blissfully dives headfirst into the realm of the game, where she promptly meets the kind and adorable healer Lily. Befriending each other almost instantly, the two become inseparable just as Moriko herself becomes more and more engrossed in her new "life" as Hayashi. Eventually, Moriko adopts the reclusive lifestyle in its entirety, venturing out from the safety of her apartment only when absolutely necessary.
School Rumble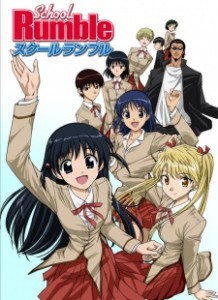 Just the words "I love you," and everything changes—such is the nature of the bittersweet trials of high school romance. Tenma Tsukamoto, a second year, is on a quest to confess her feelings to the boy she likes. Kenji Harima, a delinquent with a sizable reputation, is in a similar situation, as he cannot properly convey his feelings to the one he loves. Between school, friends, rivalries, and hobbies, these two will find that high school romance is no walk in the park, especially as misunderstandings further complicate their plight.
My First Girlfriend is a Gal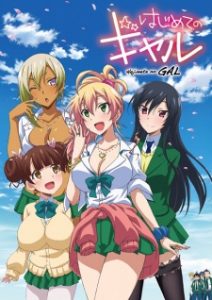 Spring. The "season of love" has arrived and it seems that finding himself a girlfriend was harder than Junichi believed. To break the status quo, Junichi's friends have forced him into confessing to the gal, Yame Yukana. However, things do not go quite as he expected. A series of "firsts" begins!
D-Frag!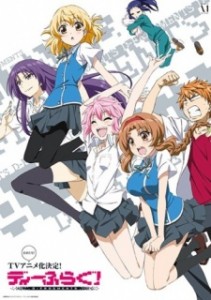 The Kazama Family—a gang of three wannabe delinquents and close friends, spearheaded by Kenji Kazama, is trying to make a name for themselves at Fujou Academy. On the first day of the term, the gang finds themselves putting out a fire in the Game Development Club. Instead of thanking them, the eccentric club members attack and knock out Kenji's two friends, forcing Kenji to fight for his life. Failing to escape, the gang leader is coerced into joining the Game Development Club.
Eromanga Sensei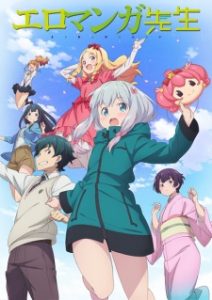 One year ago, Sagiri Izumi became step-siblings with Masamune Izumi. But the sudden death of their parents tears their new family apart, resulting in Sagiri becoming a shut-in which cut her off from her brother and society.
While caring for what's left of his family, Masamune earns a living as a published light novel author with one small problem: he's never actually met his acclaimed illustrator, Eromanga-sensei, infamous for drawing the most lewd erotica. Through an embarrassing chain of events, he learns that his very own little sister was his partner the whole time!
Handa-kun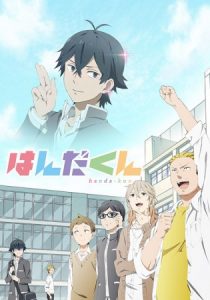 Hated by everyone around him, Sei Handa goes about his high school life regarded as an outcast—or at least that's what he believes. In reality, Sei is the most popular student on campus, revered by all for his incomparable calligraphy skills, good looks, and cool personality. However, due an endless series of misunderstandings, Handa perceives the worship he receives from his legions of fans as bullying, leading the school's idol to shut himself off from the rest of his classmates.
Baka & Test – Summon the Beasts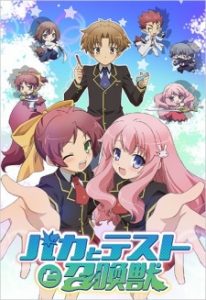 The story centers around Akihisa Yoshii, the "baka" of the title. His academy rigidly divides up the student body into classes based on the results of tests. The prodigies are in the A class with reclining seats complete with air conditioning, but Akihisa is in F class, the lowest rung of the school ladder which is furnished only with low, decrepit tables and worn-out straw tatami mats. A girl named Mizuki Himeji is actually one of the smartest girls in Akihisa's sophomore year, but she had a fever on test day and was pigeonholed into the F class. Besides Mizuki (who Akihisa secretly adores), the F class also has Yuuji Sakamoto, the class president who has been Akihisa's friend and partner-in-crime since the freshman year.
References: Myanimelist