10 Similar Anime Like GARO -VANISHING LINE-
GARO -VANISHING LINE-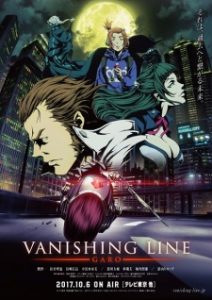 Here are my favorite picks for anime like GARO -VANISHING LINE-. Keep in mind the list is in no particular order. Enjoy!
Devil May Cry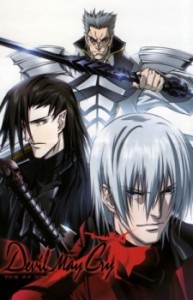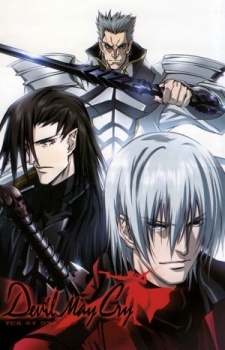 Devil May Cry follows the story of the demon hunter known as Dante. As a half demon, half human, he uses his trusty sword Rebellion and his two guns Ebony and Ivory to take on missions. Dante owns and runs "Devil May Cry," a business that specializes in hunting and killing demon-related problems.
Gun x Sword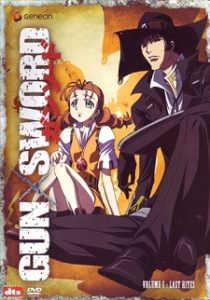 Van, a lanky and apathetic swordsman, is on a journey to kill the murderer of his fiancé. The only characteristic he has to go by is that the murderer has a claw for an arm, hence the murderer being referred to as The Claw Man. During his travels, Van happens to pass through the city of Evergreen, which is defending itself from bandits who aim to rob the city of its treasury. It is in this city that Van meets Wendy Garret, a timid young girl who is looking for her kidnapped brother. When the city pleads for Van's assistance to defend it, he refuses, claiming it has nothing to do with him and thus leaves the city on its own to deal with the peril. Soon after, Van comes across the raiding bandits himself and they eventually tick off the swordsman to a degree where he takes action against them for his own personal vendetta. Surprisingly, Van learns that the bandits had ties with The Claw Man, and in kidnapping Wendy's brother for a reason they did not disclose. After the bandits are dealt with easily, Van and, much to his chagrin, Wendy continue the journey in search of The Claw Man. Little do they know, however, that The Claw Man is involved with something more atrocious than either could fathom.
Blood Blockade Battlefront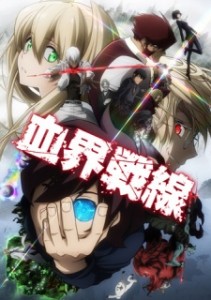 Supersonic monkeys, vampires, talking fishmen, and all sorts of different supernatural monsters living alongside humans—this has been part of daily life in Hellsalem's Lot, formerly known as New York City, for some time now. When a gateway between Earth and the Beyond opened three years ago, New Yorkers and creatures from the other dimension alike were trapped in an impenetrable bubble and were forced to live together. Libra is a secret organization composed of eccentrics and superhumans, tasked with keeping order in the city and making sure that chaos doesn't spread to the rest of the world.
Ogre Slayer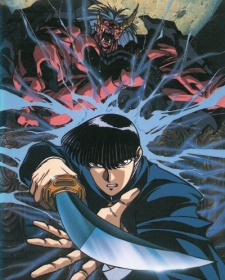 There was once an ogre (oni) mother who gave birth to a human looking child. Instead of an ogre's horn, this child was born with a sword in hand called the "Onikirimaru" or Ogre Slayer. He has no name and is only referred to by the name of his sword. Though he appears human, he is pure ogre. Believing that he will become human once all of his kind have vanished from the world of humans, he sets out on his destiny to slay all of his kind. Even now, in the mother world of Japan, he is still out there slaying ogres.
Mazinkaizer SKL, Mazinkaiser Skull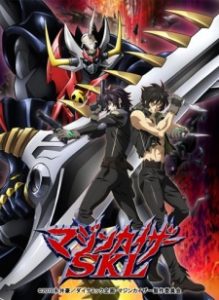 Prior to the events of the anime, three factions—the Garan Army, the Kiba Army, and the Aira Army, battle for total dominance of Machine Island. The island is basically a prison, isolated from the rest of the world. The island contains a vast amount of resources, allowing the three factions to create an infinite supply of giant robots for their respective armies.
Devilman: Crybaby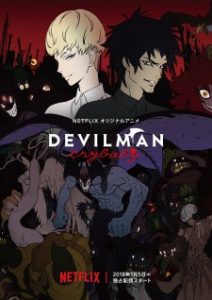 Devils cannot take form without a living host. However, if the will of an individual is strong enough, they can overcome the demon and make its power their own, becoming a Devilman.
Weak and unassuming, Akira Fudou has always had a bleeding heart. So when his childhood friend Ryou Asuka asks for his help in uncovering devils, Akira accepts without hesitation. However, to Akira's surprise, the place they go to is Sabbath: an immoral party of debauchery and degeneracy. Amidst bloodshed and death, demons possess the partiers, turning their bodies into grotesque monsters, and begin wreaking havoc. In a reckless attempt to save his best friend, Akira unwittingly merges with the devil Amon and becomes a Devilman, gaining the power to defeat the remaining demons.
Kite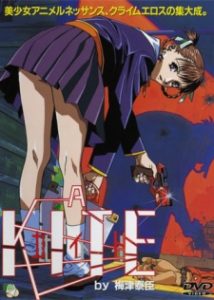 Sawa is a school girl, an orphan, and an assassin. She is being controlled by a corrupt cop who gives her targets to kill, detailing to her the crimes these men have committed in order to justify their death. Some of his power over Sawa has to do with her deceased parents and the promise of revenge. When another orphan, a teenage boy called Oburi, is brought in to assist Sawa, the two teenage killers form a bond of sorts. As they heal each other's emotional wounds, they begin to dream of a life that would not be spent under the shadows of murder.
Chronos Ruler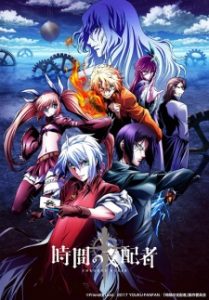 Like many in her class, Koyuki Honda looks forward to her graduation ceremony. However, while her peers have family to attend, Koyuki has no one, as her only family—her brother—died years ago. While visiting his grave, she meets two brothers named Kiri and Victor Putin chasing a strange creature. They try to assure her that they are just actors shooting a movie; Victor, however, piques Koyuki's curiosity about the old legend of the clock tower at the cemetery: if you make a wish under the clock tower at midnight during a full moon, time will turn back, allowing someone to reclaim what they have lost.
Vampire Hunter D: Bloodlust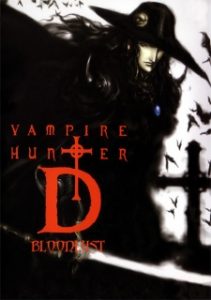 The story revolves around D, the infamous "dunpeal" (born of a vampire father and a human mother) outcast and renowned vampire hunter. His prowess at hunting the creatures of the night allowing his acceptance among humans, he is called upon to locate Charlotte Elbourne, the lovely daughter of an affluent family who has been mysteriously kidnapped.
Blassreiter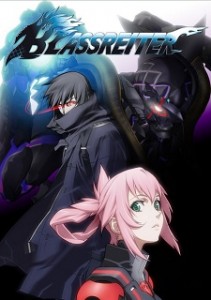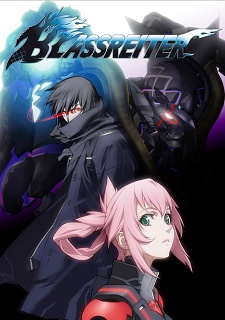 Modern Germany is plagued by an outbreak of "Amalgams." Existing solely to wreak havoc, these cybernetic entities spawn from rotting flesh and can fuse with technology to gain new abilities. With society left in the wake of their destruction, the Xenogenesis Assault Team (XAT) is formed to suppress the threat. Alongside its primary mission to protect against the Amalgam attacks, the organization is also researching the newly discovered "amalgamated" humans which possess rational thought and are far deadlier than their non-sentient counterparts.
References: Myanimelist