10 Similar Anime Like Girlish Number
Girlish Number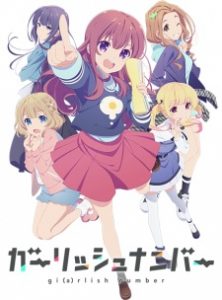 Here are my favorite picks for anime like Girlish Number. Keep in mind the list is in no particular order. Enjoy!
Shirobako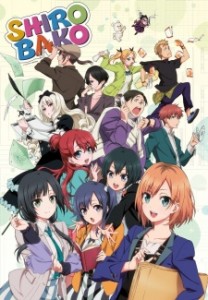 It all started in Kaminoyama High School, when five best friends—Aoi Miyamori, Ema Yasuhara, Midori Imai, Shizuka Sakaki, and Misa Toudou—discovered their collective love for all things anime and formed the animation club. After making their first amateur anime together and showcasing it at the culture festival, the group vow to pursue careers in the industry, aiming to one day work together and create their own mainstream show.
Seiyu's Life!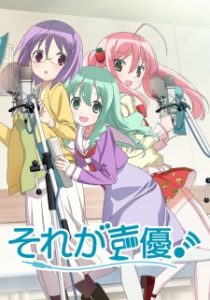 Dreaming of becoming a top-tier professional in the fast-paced, competitive world of voice acting, rookie Futaba Ichinose frantically scurries around, searching for auditions and performance sessions. Rubbing elbows with some of the biggest names in the industry, she tries to find her own unique voice and style.
Humanity Has Declined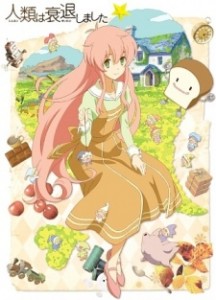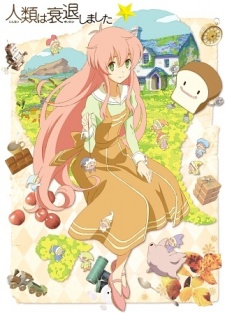 Because of the constantly declining birth rates over many decades, human civilization is all but extinct. With only a few humans remaining, they survive in this post-apocalyptic world with what was left behind by the previous generations. Earth is now dominated by fairies, tiny creatures with extremely advanced technology, an obsession with candy, and a complete disregard for human safety.
Rec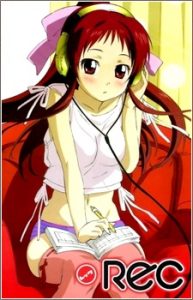 Fumihiko Matsumaru is an average salaryman with no girlfriend. He invited his colleague Miss Tanaka to a movie but was stood up. Right at the time he was about to toss tickets into a trash can, a cute girl appeared and asked him not to waste those two tickets. After movie and dinner, he escorted her home and found they live in the same neighborhood, yet unfortunately, her apartment caught on fire hours later. Having nowhere else to stay, rookie seiyuu Aka Onda moved to Matsumaru's place, and the two had started a "more than friend but not yet lovers" relationship under the same roof while keeping this secret from their employers.
My Teen Romantic Comedy SNAFU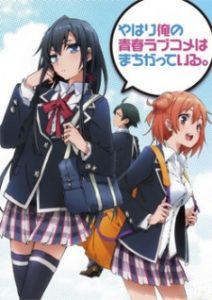 Hachiman Hikigaya is an apathetic high school student with narcissistic and semi-nihilistic tendencies. He firmly believes that joyful youth is nothing but a farce, and everyone who says otherwise is just lying to themselves.
In a novel punishment for writing an essay mocking modern social relationships, Hachiman's teacher forces him to join the Volunteer Service Club, a club that aims to extend a helping hand to any student who seeks their support in achieving their goals. With the only other club member being the beautiful ice queen Yukino Yukinoshita, Hachiman finds himself on the front line of other people's problems—a place he never dreamed he would be. As Hachiman and Yukino use their wits to solve many students' problems, will Hachiman's rotten view of society prove to be a hindrance or a tool he can use to his advantage?
New Game!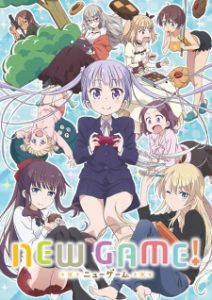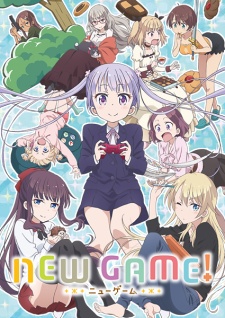 Since childhood, Aoba Suzukaze has loved the Fairies Story game series, particularly the character designs. So when she graduates from high school, it is no surprise that she applies to work at Eagle Jump, the company responsible for making her favorite video game. On her first day, she is excited to learn that she will be working on a new installment to the series: Fairies Story 3—and even more so under Kou Yagami, the lead character designer.
A Sister's All You Need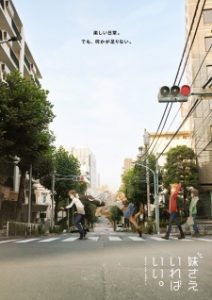 Itsuki Hashima is a light novelist obsessed with little sisters, strictly focusing on them when he writes his stories. Despite his personality, he is surrounded by a tight circle of friends: Nayuta Kani, a genius yet perverted novelist who is in love with him; Haruto Fuwa, a fellow male author whose work has seen considerable success; Miyako Shirakawa, a good friend that he met in college; and Chihiro, his perfect younger step-brother who takes care of the housework and cooking.
Zombie Land Saga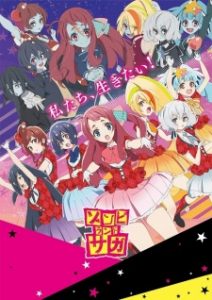 A typical morning. The usual music. Their normal lives. The peace these seven girls experience will suddenly be destroyed. By the living dead… zombies. A reality that they never wanted a part of, an amazing and terrifying zombie world. They all share one wish: "We want to live." These girls will struggle through this saga, in order to achieve a miracle.
Bakuman.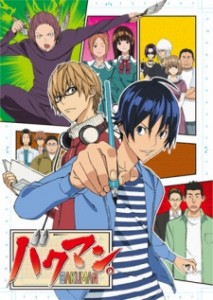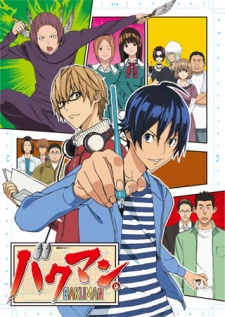 As a child, Moritaka Mashiro dreamt of becoming a mangaka, just like his childhood hero and uncle, Tarou Kawaguchi, creator of a popular gag manga. But when tragedy strikes, he gives up on his dream and spends his middle school days studying, aiming to become a salaryman instead.
Koe de Oshigoto!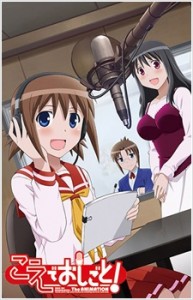 Being asked to work as a voice actress at a game company might not be so bad, unless you are Kanna Aoyagi. On her 16th birthday, her older sister Yayoi guilts Kanna into doing voice work for her at Blue March, a game company that specializes in eroge: erotic games with lots of sexual content.
References: Myanimelist