10 Similar Anime Like Iroduku: The World in Colors
Iroduku: The World in Colors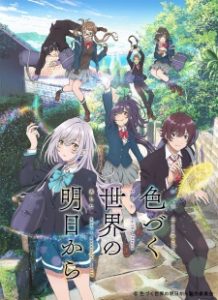 Here are my favorite picks for anime like Iroduku: The World in Colors. Keep in mind the list is in no particular order. Enjoy!
Violet Evergarden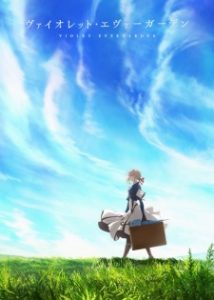 The Great War finally came to an end after four long years of conflict; fractured in two, the continent of Telesis slowly began to flourish once again. Caught up in the bloodshed was Violet Evergarden, a young girl raised for the sole purpose of decimating enemy lines. Hospitalized and maimed in a bloody skirmish during the War's final leg, she was left with only words from the person she held dearest, but with no understanding of their meaning.
The Ancient Magus' Bride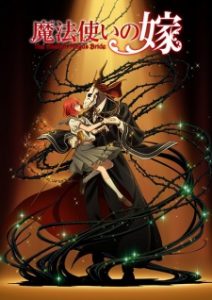 Chise Hatori, a 15-year-old Japanese girl, was sold for five million pounds at an auction to a tall masked gentleman. Abandoned at a young age and ridiculed by her peers for her unconventional behavior, she was ready to give herself to any buyer if it meant having a place to go home to. In chains and on her way to an unknown fate, she hears whispers from robed men along her path, gossiping and complaining that such a buyer got his hands on a rare "Sleigh Beggy."
Tada Never Falls in Love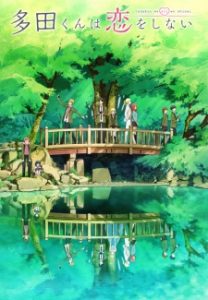 In the story, Mitsuyoshi Tada, a boy who has never known love, is taking pictures of the cherry blossoms in full bloom when he meets Teresa Wagner, a transfer student from Luxembourg. Upon arriving in Japan, she got lost, separated from her travel companion. Mitsuyoshi helps her and brings her to his grandfather's coffee shop.
ERASED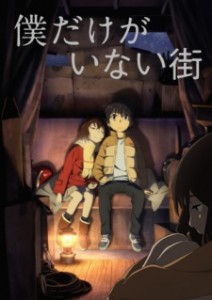 When tragedy is about to strike, Satoru Fujinuma finds himself sent back several minutes before the accident occurs. The detached, 29-year-old manga artist has taken advantage of this powerful yet mysterious phenomenon, which he calls "Revival," to save many lives.
However, when he is wrongfully accused of murdering someone close to him, Satoru is sent back to the past once again, but this time to 1988, 18 years in the past. Soon, he realizes that the murder may be connected to the abduction and killing of one of his classmates, the solitary and mysterious Kayo Hinazuki, that took place when he was a child. This is his chance to make things right.
Just Because!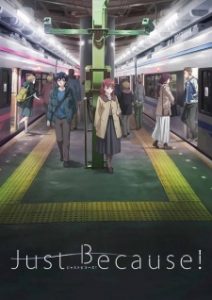 As another school year begins drawing to a close, the third-year high school students move steadily toward the next milestone of their lives: graduation. Among them are Mio Natsume, a girl burdened with lingering feelings; Hazuki Morikawa, a member of the concert band but distant from the others; and Haruto Souma, an athlete obsessed with baseball. Meanwhile, second-year student Ena Komiya seeks to revive the photography club to its former glory, refusing to let the organization be disbanded. Though this group lacks a strong connection with one another, their lives suddenly cross paths with the arrival of a third-year transfer student.
Orange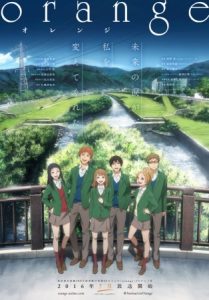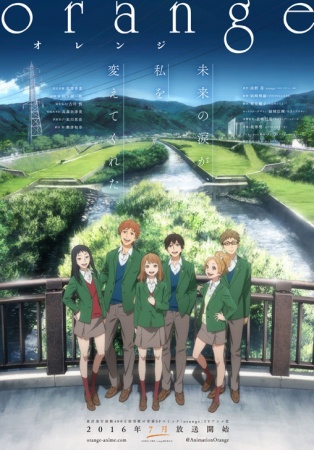 Naho Takamiya's first day of her sophomore year of high school is off to an uneasy start. After waking up late, she receives a strange letter addressed to her. However, the letter is from herself—10 years in the future! At first, Naho is skeptical of the note; yet, after witnessing several events described to take place, she realizes the letter really is from her 26-year-old self.
Island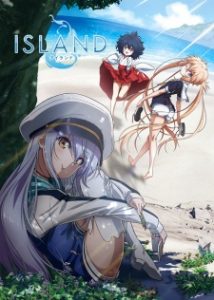 Urashima, an island far from the mainland. The people who live there lead carefree lives. But five years ago, the island's three great families suffered a series of misfortunes and succumbed to suspicion. The people of the island cut off all contact with the mainland and began a slow decline. The key to saving the island lies in three girls who belong to the three families. But they are bound by old traditions, and are conflicted. On that island, a lone man washes ashore. The man claims to be from the future, and he begins a solitary struggle to change the island's fate.
A Silent Voice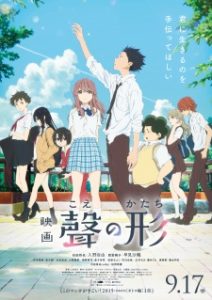 As a wild youth, elementary school student Shouya Ishida sought to beat boredom in the cruelest ways. When the deaf Shouko Nishimiya transfers into his class, Shouya and the rest of his class thoughtlessly bully her for fun. However, when her mother notifies the school, he is singled out and blamed for everything done to her. With Shouko transferring out of the school, Shouya is left at the mercy of his classmates. He is heartlessly ostracized all throughout elementary and middle school, while teachers turn a blind eye.
Your Name.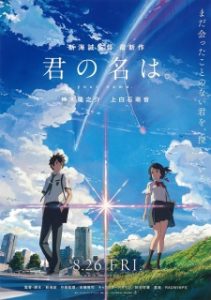 Mitsuha Miyamizu, a high school girl, yearns to live the life of a boy in the bustling city of Tokyo—a dream that stands in stark contrast to her present life in the countryside. Meanwhile in the city, Taki Tachibana lives a busy life as a high school student while juggling his part-time job and hopes for a future in architecture.
Someday's Dreamers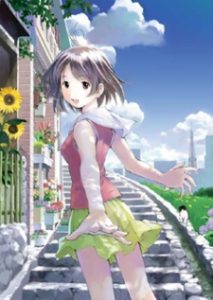 Yume Kikuchi, a girl who can use magic, goes to Tokyo to be an apprentice mage to the handsome Masami Oyamada (a professional mage). In Tokyo, Yume learns about magic, helping people, and various other things on her way to being a mage. But she soon also finds out that even just magic alone isn't enough to make someone truly happy…
References: Myanimelist