10 Similar Anime Like Izetta: The Last Witch
Izetta: The Last Witch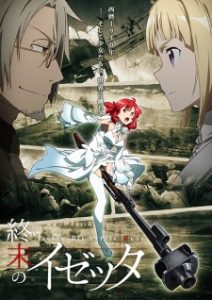 Here are my favorite picks for anime like Izetta: The Last Witch. Keep in mind the list is in no particular order. Enjoy!
Maria the Virgin Witch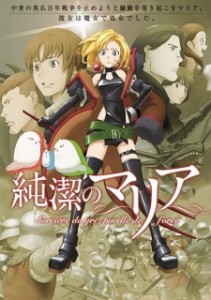 Maria is a powerful young witch living with her two familiars in medieval France during the Hundred Years' War against England. As the war rages on and the innocent get caught in its destruction, Maria becomes fed up with the situation and begins using her magic to try and prevent further conflict in hopes of maintaining peace. However, her constant intervention soon attracts the attention of the heavens, and the archangel Michael is sent to keep her from meddling in human affairs. The divine being confronts Maria, and he forbids her from using her powers, issuing a decree that her magic will be taken if she loses her virginity. Though she is now labeled a heretic, Maria adamantly refuses to heed Michael's warning and continues to disrupt the war between the two nations. But as the Church begins plotting to take away the witch's power and put a stop to Maria's interference once and for all, her peacemaking may soon come to an end.
The Saga of Tanya the Evil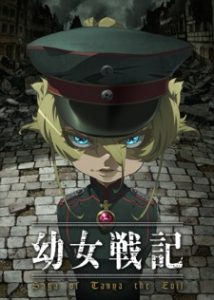 Tanya Degurechaff is a young soldier infamous for predatorial-like ruthlessness and an uncanny, tactical aptitude, earning her the nickname of the "Devil of the Rhine." Underneath her innocuous appearance, however, lies the soul of a man who challenged Being X, the self-proclaimed God, to a battle of wits—which resulted in him being reincarnated as a little girl into a world of magical warfare. Hellbent on defiance, Tanya resolves to ascend the ranks of her country's military as it slowly plunges into world war, with only Being X proving to be the strongest obstacle in recreating the peaceful life she once knew. But her perceptive actions and combat initiative have an unintended side effect: propelling the mighty Empire into becoming one of the most powerful nations in mankind's history.
Valkyria Chronicles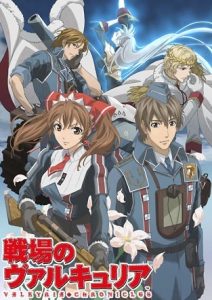 Valkyria Chronicles is set in a fictitious continent reminiscent of 1930s Europe. The continent, called Europa, is divided into two main powers: The Imperial Empire, a monarchy in the east, and the alliance of democracies called the Federation in the west. In this world, there is a very important resource called ragnite; its uses range from fueling weapons of war to use in medical treatments. Since ragnite is such an important resource, the Federation and the Empire are constantly at war with each other for it.
Princess Principal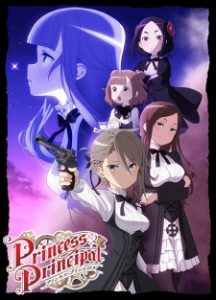 In the early 20th century, the discovery of the substance Cavorite allowed the production of advanced military technology and steered the country toward conflict. London is now divided by a wall, and the Kingdom and the Commonwealth of Albion battle a silent war where espionage is the only weapon that can destabilize the enemy. A group of girls from the prestigious Queen's Mayfaire school work as undercover spies for the Commonwealth.
Code Geass: Lelouch of the Rebellion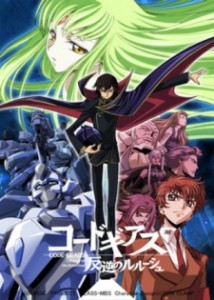 In the year 2010, the Holy Empire of Britannia is establishing itself as a dominant military nation, starting with the conquest of Japan. Renamed to Area 11 after its swift defeat, Japan has seen significant resistance against these tyrants in an attempt to regain independence.
91 Days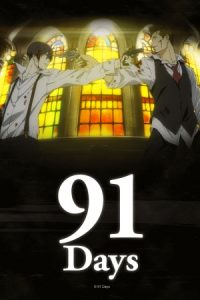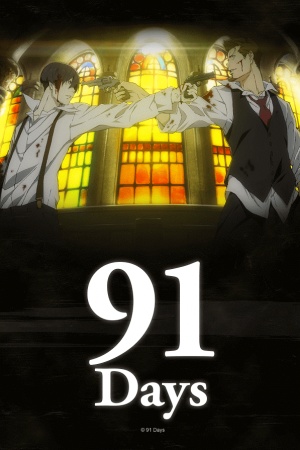 As a child living in the town of Lawless, Angelo Lagusa has witnessed a tragedy: his parents and younger brother have been mercilessly slaughtered by the Vanetti mafia family. Losing everything he holds dear, he leaves both his name and hometown behind, adopting the new identity of Avilio Bruno.
Arpeggio of Blue Steel -Ars Nova-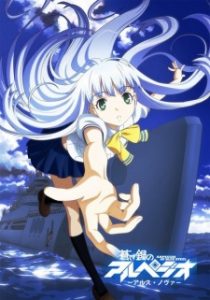 In the year 2039, the drastic effects of global warming have caused sea levels to rise, resulting in major loss of land. To ensure humanity learns its lesson, a fleet of powerful warships equipped with advanced weaponry emerges, causing overwhelming defeat for naval forces throughout the world. Calling themselves the Fleet of Fog, each ship has a "Mental Model," a humanoid avatar which represents the ship's heart, its "Union Core." Each model has a different personality but all follow an unknown authority known as the Admiralty Code, who have implemented a blockade to prevent humans from traveling across the sea.
Girls & Panzer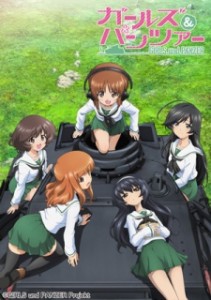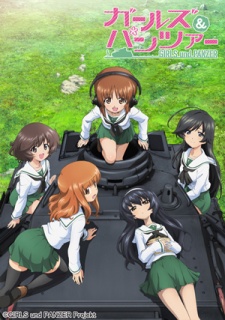 "Senshadou" is a traditional sport using World War II era tanks in elimination-based matches. Widely practiced by women and girls alike, it's advertised as a form of art geared towards making ladies more prominent in culture and appealing to men. Becoming a worldwide phenomenon over time, the influence of senshadou leads to the creation of a world championship which will soon be held in Japan.
Flying Witch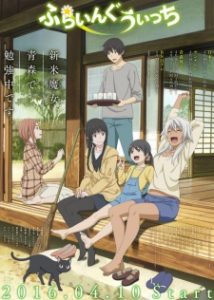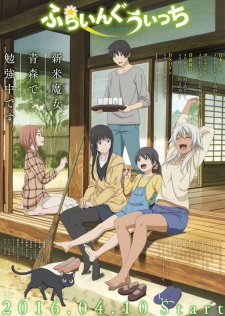 In the witches' tradition, when a practitioner turns 15, they must become independent and leave their home to study witchcraft. Makoto Kowata is one such apprentice witch who leaves her parents' home in Yokohama in pursuit of knowledge and training. Along with her companion Chito, a black cat familiar, they embark on a journey to Aomori, a region favored by witches due to its abundance of nature and affinity with magic. They begin their new life by living with Makoto's second cousins, Kei Kuramoto and his little sister Chinatsu.
Seraph of the End: Vampire Reign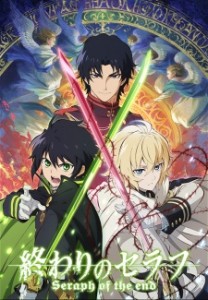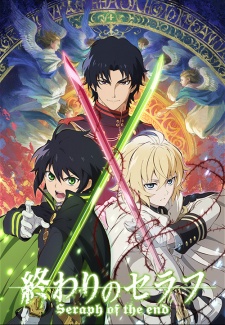 With the appearance of a mysterious virus that kills everyone above the age of 13, mankind becomes enslaved by previously hidden, power-hungry vampires who emerge in order to subjugate society with the promise of protecting the survivors, in exchange for donations of their blood.
References: Myanimelist