10 Similar Anime Like Juni Taisen: Zodiac War
Juni Taisen: Zodiac War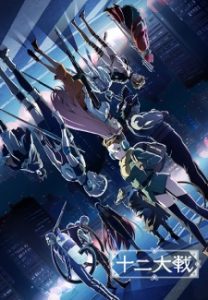 Here are my favorite picks for anime like Juni Taisen: Zodiac War. Keep in mind the list is in no particular order. Enjoy!
Fate/Zero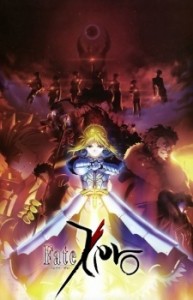 With the promise of granting any wish, the omnipotent Holy Grail triggered three wars in the past, each too cruel and fierce to leave a victor. In spite of that, the wealthy Einzbern family is confident that the Fourth Holy Grail War will be different; namely, with a vessel of the Holy Grail now in their grasp. Solely for this reason, the much hated "Magus Killer" Kiritsugu Emiya is hired by the Einzberns, with marriage to their only daughter Irisviel as binding contract.
Danganronpa: The Animation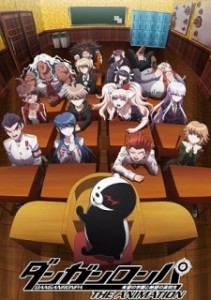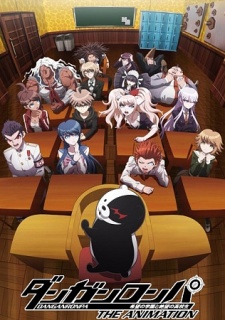 Hope's Peak Academy is an elite high school that accepts only the most talented students. Individuals who successfully enroll receive their own unique titles, suitably reflective of their skills and traits. Of the fifteen candidates admitted to the peculiar school that year, Makoto Naegi is a completely ordinary individual who has been accepted by sheer chance, with the title of "Super High School-Level Luck."
Magical Girl Raising Project
For many individuals in N-City, playing the popular social role-playing game Magical Girl Raising Project is as close as they could come to being a real magical girl. However, for some rare players, that dream can become a reality. One such girl is Koyuki Himekawa, who receives a notification one night that she has been selected to become a magical girl, her in-game avatar Snow White.
Rokka: Braves of the Six Flowers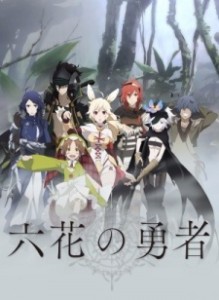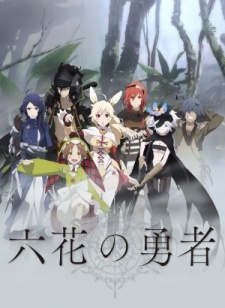 An ancient legend states that with the revival of the Demon God, six heroes—the Braves of the Six Flowers—will be chosen by the Goddess of Fate, granting them power to rise up against the fiends attempting to turn the world into a living hell. Adlet Mayer, self-proclaimed "Strongest Man in the World," has arrived at the continent of Piena in hopes of becoming a Brave. Although it doesn't go as smoothly as he had planned, Adlet is ultimately chosen as one of the six heroes shortly after being greeted by Nashetania Loei Piena Augustra, crown princess and fellow Brave.
Fate/stay night [Unlimited Blade Works]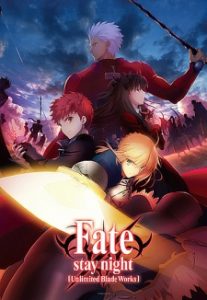 The Holy Grail War is a battle royale among seven magi who serve as Masters. Masters, through the use of the command seals they are given when they enter the war, command Heroic Spirits known as Servants to fight for them in battle. In the Fifth Holy Grail War, Rin Toosaka is among the magi entering the competition. With her Servant, Archer, she hopes to obtain the ultimate prize—the Holy Grail, a magical artifact capable of granting its wielder any wish.
The Future Diary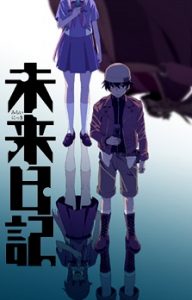 Lonely high school student, Yukiteru Amano, spends his days writing a diary on his cellphone, while conversing with his two seemingly imaginary friends Deus Ex Machina, who is the god of time and space, and Murmur, the god's servant. Revealing himself to be an actual entity, Deus grants Yukiteru a "Random Diary," which shows highly descriptive entries based on the future and forces him into a bloody battle royale with 11 other holders of similarly powerful future diaries.
Riddle Story of Devil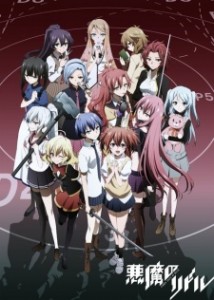 Tokaku Azuma has just transferred to the elite Myoujou Academy, a private girls' boarding school. But there's a catch: she, along with 11 of her fellow students in Class Black, is an assassin taking part in the challenge to kill their sweet-natured classmate, Haru Ichinose. Whoever succeeds will be granted their deepest desire, no matter the difficulty or cost. However, each assassin only gets one chance; if they fail to kill her, they will be expelled.
Despite the extraordinary reward, Tokaku decides to take a different course of action. Though Haru is her target, the young assassin soon finds herself drawn to the very girl she is supposed to kill. With the entire class out for Haru, Tokaku refuses to let her friend die, vowing to protect her from a growing bloodlust.
Terra Formars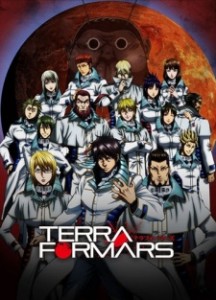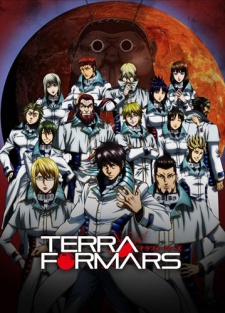 During the 21st century, humanity attempted to colonize Mars by sending two species which could endure the harsh environment of the planet to terraform it—algae and cockroaches. However, they did not anticipate the species' remarkable ability to adapt. Now in the 26th century, a lethal disease known as the Alien Engine Virus has arrived on Earth, and the cure is suspected to be found only on Mars. The problem is, Mars in the present is overrun by creatures known as "Terraformars," incredibly powerful and intelligent humanoid cockroaches that mutated from those originally sent to the planet.
Etotama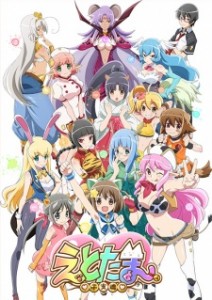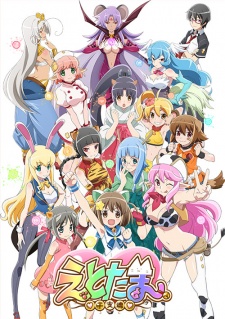 When Takeru Amato moved into his new apartment in Akihabara, he was warned that there was one problem with it. He wasn't warned, however, that the problem was a hole in the floor that leads to the realm of the zodiac gods. He also wasn't told about Nyaa-tan, the eccentric, immature, prospective zodiac-sign cat.
Bloody Code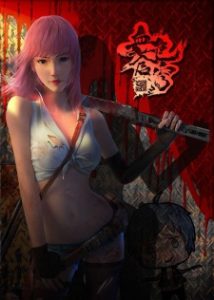 Li Mingyang was originally an ordinary office worker. Because of a strange QR code, he was trapped in a killing city. Here everyone is forced to participate in a survival game that is going to kill or be killed. In the process of finding a way out of the city, the mastermind behind the whole incident surfaced step by step.
References: Myanimelist