10 Similar Anime Like Knight's & Magic
Knight's & Magic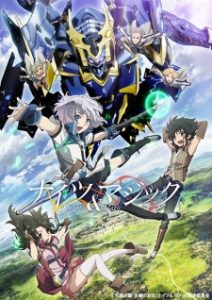 Here are my favorite picks for anime like Knight's & Magic. Keep in mind the list is in no particular order. Enjoy!
The Saga of Tanya the Evil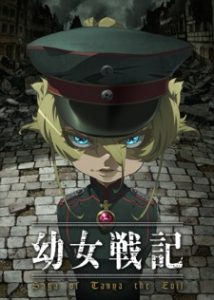 Tanya Degurechaff is a young soldier infamous for predatorial-like ruthlessness and an uncanny, tactical aptitude, earning her the nickname of the "Devil of the Rhine." Underneath her innocuous appearance, however, lies the soul of a man who challenged Being X, the self-proclaimed God, to a battle of wits—which resulted in him being reincarnated as a little girl into a world of magical warfare. Hellbent on defiance, Tanya resolves to ascend the ranks of her country's military as it slowly plunges into world war, with only Being X proving to be the strongest obstacle in recreating the peaceful life she once knew. But her perceptive actions and combat initiative have an unintended side effect: propelling the mighty Empire into becoming one of the most powerful nations in mankind's history.
In Another World With My Smartphone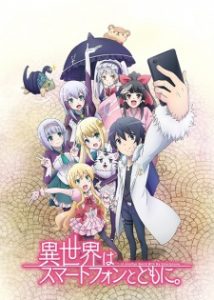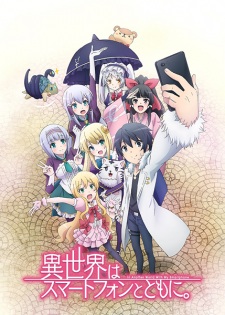 In a thoughtless blunder, God accidentally strikes down Touya Mochizuki with a stray bolt of lightning! As an apology, God offers him one wish and the chance to live again in a magical fantasy world. Touya happily accepts the offer and, for his one wish, asks only to keep his smartphone with him as he begins his journey into this mysterious world.
Code Geass: Lelouch of the Rebellion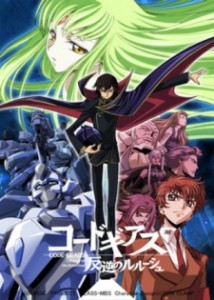 In the year 2010, the Holy Empire of Britannia is establishing itself as a dominant military nation, starting with the conquest of Japan. Renamed to Area 11 after its swift defeat, Japan has seen significant resistance against these tyrants in an attempt to regain independence.
Lelouch Lamperouge, exiled prince of Britannia, unfortunately finds himself caught in a crossfire between the two nations' armed forces. He is able to escape, however, thanks to the timely appearance of a mysterious girl named C.C., who bestows upon him Geass, the "Power of Kings." Realizing the vast potential of his newfound "power of absolute obedience," Lelouch embarks upon a perilous journey as the masked vigilante known as Zero, leading a merciless onslaught against Britannia in order to get revenge once and for all.
Death March to the Parallel World Rhapsody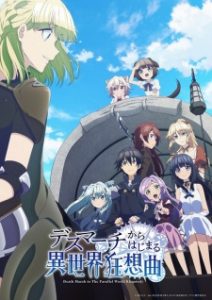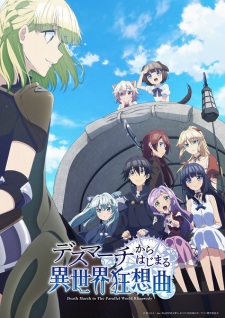 Ichirou Suzuki, a programmer nearing his thirties, is drowning in work. Worn out, he eventually has a chance to catch up on sleep, only to wake up and discover himself in a fantasy RPG world, which is mashed together from the games he was debugging in reality. In this new place, he realizes that not only has his appearance changed to a younger version of himself, but his name has also changed to Satou, a nickname he used while running beta tests on games.
However, before Satou can fully grasp his situation, an army of lizardmen launch an assault on him. Forced to cast a powerful spell in retaliation, Satou wipes them out completely and his level is boosted to 310, effectively maximizing his stats. Now, as a high-leveled adventurer armed with a plethora of skills and no way to return to reality, Satou sets out to explore this magical new world.
Tenchi Muyo! War on Geminar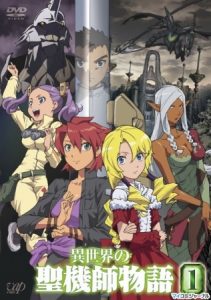 Mysteriously teleported from Earth, Kenshi Masaki finds himself ensnared by a mysterious organization in a world called Geminar, where male mecha pilots are extremely rare. With the promise of returning home, the 15 year-old agrees to pilot a mecha suit called a Sacred Mechanoid and assassinate the ruler of the Shtrayu Empire, Lashara Earth XVIII. However, things do not go according to plan, and Kenshi finds himself prisoner and an object of scrutiny by Lashara and her shipmates. After learning of Kenshi's plight, Lashara offers him the chance to redeem himself by entering her employ. He will act as her servant, practically a slave, but also have a chance to once more pilot a mecha suit. Kenshi is willing to endure Geminar's eccentricities if it means he may return home, but will he ever be able to do so? And what of this mysterious organization that brought him to Geminar to try to kill Lashara?
Log Horizon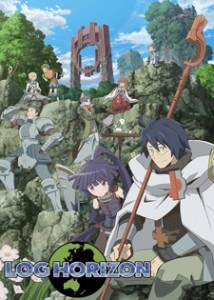 In the blink of an eye, thirty thousand bewildered Japanese gamers are whisked from their everyday lives into the world of the popular MMORPG, Elder Tale, after the game's latest update—unable to log out. Among them is the socially awkward college student Shiroe, whose confusion and shock lasts only a moment as, a veteran of the game, he immediately sets out to explore the limits of his new reality.
Shiroe must learn to live in this new world, leading others and negotiating with the NPC "natives" in order to bring stability to the virtual city of Akihabara. He is joined by his unfortunate friend Naotsugu, having logged in for the first time in years only to find himself trapped, and Akatsuki, a petite but fierce assassin who labels Shiroe as her master. A tale of fantasy, adventure, and politics, Log Horizon explores the elements of gaming through the eyes of a master strategist who attempts to make the best of a puzzling situation.
Broken Blade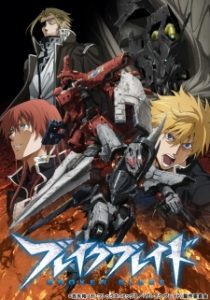 In the continent of Cruzon, an impending war between the Kingdom of Krisna and the nation of Athens is brimming. The people of this land are able to use quartz for whatever purpose they desire. Yet one person, Rygart Arrow, is not. He is an "un-sorcerer," a person unable to use quartz. But this characteristic will enable him to pilot an ancient Golem, one strong enough to put up a fight against the invading army of Athens.
Is It Wrong to Try to Pick Up Girls in a Dungeon?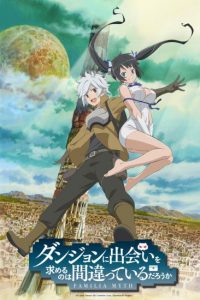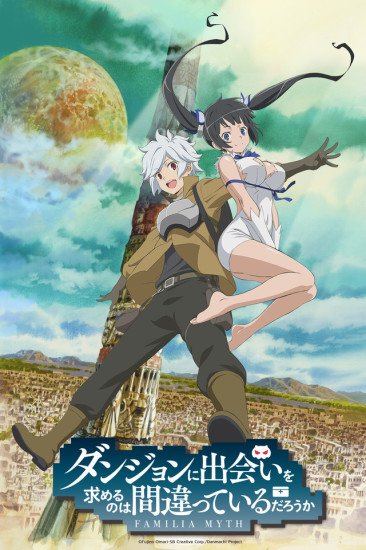 Life in the bustling city of Orario is never dull, especially for Bell Cranel, a naïve young man who hopes to become the greatest adventurer in the land. After a chance encounter with the lonely goddess, Hestia, his dreams become a little closer to reality. With her support, Bell embarks on a fantastic quest as he ventures deep within the city's monster-filled catacombs, known only as the "Dungeon." Death lurks around every corner in the cavernous depths of this terrifying labyrinth, and a mysterious power moves amidst the shadows.
Mobile Suit Gundam: Iron-Blooded Orphans
Over three hundred years have passed since the Calamity War, the great conflict between Earth and its outer space colonies. Now Earth is ruled over by four economic blocs, and the military organization Gjallarhorn is responsible for keeping the peace. Mars, on the other hand, depends heavily on Earth's economy.
Horrified by the appalling living conditions that Mars' inhabitants have to bear, Kudelia Aina Bernstein, a young aristocrat from the Chryse Autonomous Region, gets involved in the Red Planet's independence movement. She hires the services of a local company, Chryse Guard Security (CGS), to escort her on the journey to Earth to negotiate economic conditions with the earthly bloc that controls the region. The Third Army Division—consisting of Mikazuki Augus, Orga Itsuka, and many other child soldiers—are chosen to protect her.
Aoharu x Machinegun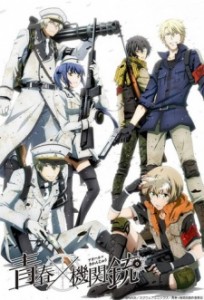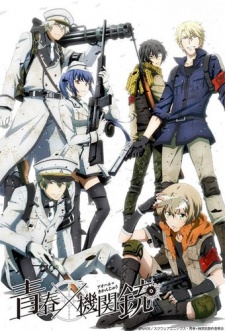 Hotaru Tachibana has a strong sense of justice and just cannot help confronting those who choose to perform malicious acts. Furthermore, Hotaru is actually a girl who likes to disguise herself as a boy. After hearing rumors that her best friend was tricked by the popular host of a local club, Hotaru seeks to punish the evildoer. Upon arriving at the club, however, she is challenged to a so-called "survival game" by the host Masamune Matsuoka, where the first person hit by the bullet of a toy gun will lose.
References: Myanimelist