10 Similar Anime Like Konohana Kitan
Konohana Kitan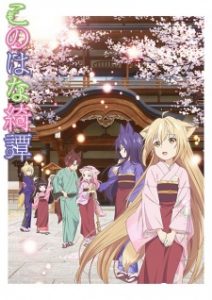 Here are my favorite picks for anime like Konohana Kitan. Keep in mind the list is in no particular order. Enjoy!
Urara Meirocho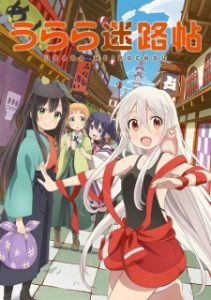 The little town of Meirochou is populated by fortune tellers dubbed "Uraras" who congregate to wield mysterious powers and help people find their way in life. Arriving in town one day is a girl named Chiya who grew up among animals in the mountains but lacks basic common knowledge as a human. There, she meets other girls her age, such as Kon and Koume, who like Chiya, enter a fortune telling shop called Natsumeya where they also meet a shy girl named Nono. Together, the four girls begin a life of training to become top "uraras" and the adventures begin.
Hanasaku Iroha: Blossoms for Tomorrow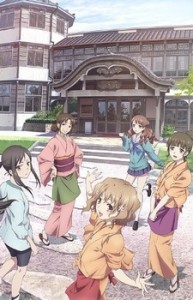 Ohana Matsumae is an energetic and wild teenager residing in Tokyo with her carefree single mother. Abruptly, her mother decides to run away with her new boyfriend from debt collectors, forcing the young girl to fend for herself—as per her mother's "rely only on yourself" philosophy—in rural Japan, where her cold grandmother runs a small inn. Driven to adapt to the tranquil lifestyle of the countryside, Ohana experiences and deals with the challenges of working as a maid, as well as meeting and making friends with enthralling people at her new school and the inn.
Comic Girls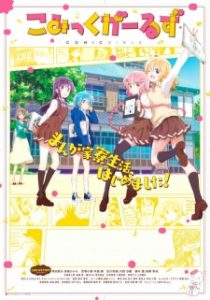 15-year-old high school student and manga creator Kaoruko Moeta uses the pen name Chaos. After ranking at the bottom of a reader survey, Kaoruko's editor recommends that she enter an all-female dormitory for manga creators. Kaoruko's roommates are shōjo manga creator Koyume Koizuka, teen romance manga creator Ruki Irokawa, and shōnen manga creator Tsubasa Katsuki. The girls support each other as they work to become better manga creators.
Natsume's Book of Friends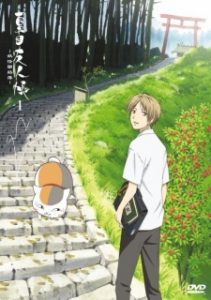 While most fifteen-year-old boys, in one way or another, harbor secrets that are related to girls, Takashi Natsume has a peculiar and terrifying secret involving youkai: for as long as he can remember, he has been constantly chased by these spirits. Natsume soon discovers that his deceased grandmother Reiko had passed on to him the Yuujinchou, or "Book of Friends," which contains the names of the spirits whom she brought under her control. Now in Natsume's possession, the book gives Reiko's grandson this power as well, which is why these enraged beings now haunt him in hopes of somehow attaining their freedom.
Inari Kon Kon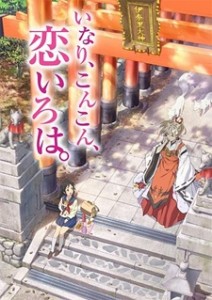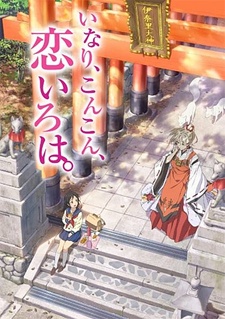 Clumsy, below average intellect, and shy – these are some of the traits that Inari Fushimi possesses. Despite her shortcomings, she is very considerate of others. She can't ignore anyone's plea for help! She also has a long time crush on Kouji Tanbabashi, who she admires for being cheerful and always hardworking. The problem is, Inari's incurable shyness makes it difficult to express her feelings for Kouji.
Aria The Animation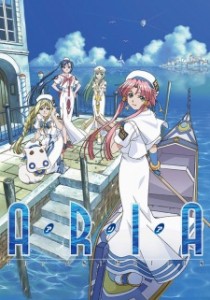 Drift peacefully into Neo Venezia, a city on the planet Aqua (formerly known as Mars). By the 24th century, humans have found a way to colonize the previously uninhabitable planet. As futuristic as that sounds, Neo Venezia is still teeming with rustic beauty; gondolas on wide canals and waterways are the main mode of transportation. The city itself is a faithful replication of Manhome's (the planet formerly known as Earth) Venice.
Girls' Last Tour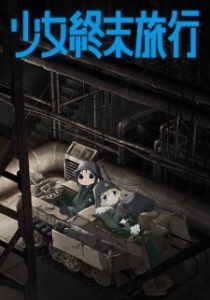 Amid the desolate remains of a once-thriving city, only the rumbling of a motorbike breaks the cold winter silence. Its riders, Chito and Yuuri, are the last survivors in the war-torn city. Scavenging old military sites for food and parts, the two girls explore the wastelands and speculate about the old world to pass the time. Chito and Yuuri each occasionally struggle with the looming solitude, but when they have each other, sharing the weight of being two of the last humans becomes a bit more bearable. Between Yuuri's clumsy excitement and Chito's calm composure, their dark days get a little brighter with shooting practice, new books, and snowball fights on the frozen battlefield.
Hinako Note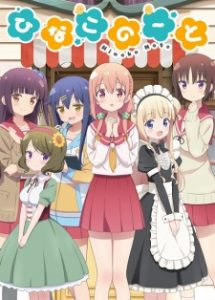 Hinako lives in the countryside and is poor at speaking. She wants to improve her speech to be able to talk to people fluently, so she moves to Tokyo and plans to join the drama club in high school. When she arrives, however, it turns out her boarding house is a secondhand bookstore, and a beautiful girl who eats books lives there.
Mushi-Shi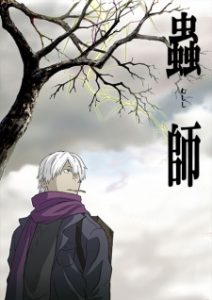 "Mushi": the most basic forms of life in the world. They exist without any goals or purposes aside from simply "being." They are beyond the shackles of the words "good" and "evil." Mushi can exist in countless forms and are capable of mimicking things from the natural world such as plants, diseases, and even phenomena like rainbows.
This is, however, just a vague definition of these entities that inhabit the vibrant world of Mushishi, as to even call them a form of life would be an oversimplification. Detailed information on Mushi is scarce because the majority of humans are unaware of their existence.
Miss Kobayashi's Dragon Maid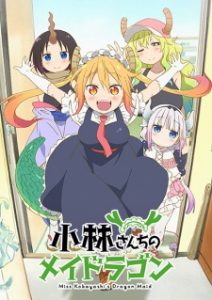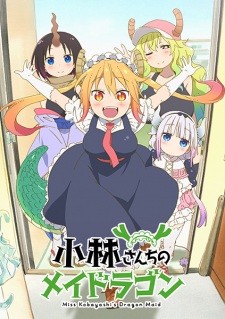 As Kobayashi sets off for another day at work, she opens her apartment door only to be met by an unusually frightening sight—the head of a dragon, staring at her from across the balcony. The dragon immediately transforms into a cute, busty, and energetic young girl dressed in a maid outfit, introducing herself as Tooru.
References: Myanimelist