10 Similar Anime Like Land of the Lustrous
Land of the Lustrous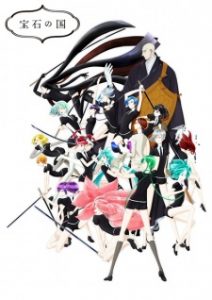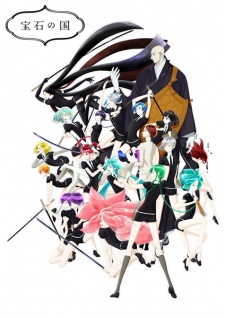 Here are my favorite picks for anime like Land of the Lustrous. Keep in mind the list is in no particular order. Enjoy!
From the New World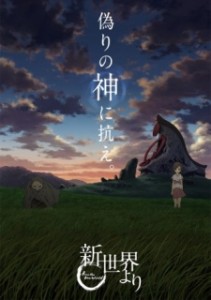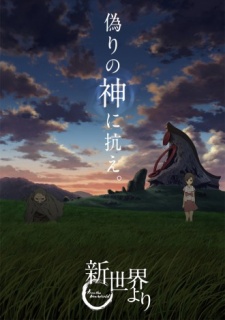 Following a sudden outbreak of psychokinesis in 0.1% of the population, a rapid transformation swept the world. The godlike ability to manipulate matter remotely turned many power wielders to violence, inciting a long period of upheaval. Finally, after a chaotic era shaped by the rise and fall of oppressive regimes, the psychic humans were able to achieve a fragile peace by isolating their society, creating a new world bound by complex rules.
Haibane Renmei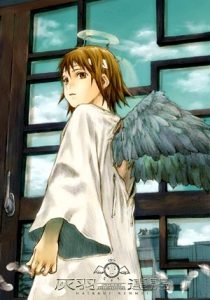 Born from a cocoon in the village of Old Home, a young Haibane—a being with a halo and small gray wings—awakens to a world she does not understand without memories of her past. Named Rakka for the dream of falling she had while inside the cocoon, she soon becomes accustomed to life in the strange town. However, there are strict rules for the Haibane, such as being forbidden to leave the village or go near the walls surrounding it. These, along with mysterious disappearances of their kind on their "Day of Flight," begin to unsettle Rakka and the others since they know almost nothing about their own kind.
Made in Abyss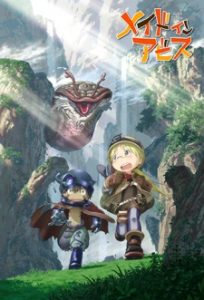 The Abyss—a gaping chasm stretching down into the depths of the earth, filled with mysterious creatures and relics from a time long past. How did it come to be? What lies at the bottom? Countless brave individuals, known as Divers, have sought to solve these mysteries of the Abyss, fearlessly descending into its darkest realms. The best and bravest of the Divers, the White Whistles, are hailed as legends by those who remain on the surface.
The Ancient Magus Bride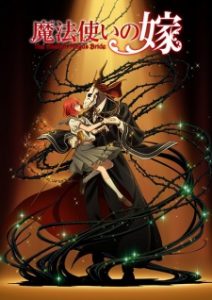 Chise Hatori, a 15-year-old Japanese girl, was sold for five million pounds at an auction to a tall masked gentleman. Abandoned at a young age and ridiculed by her peers for her unconventional behavior, she was ready to give herself to any buyer if it meant having a place to go home to. In chains and on her way to an unknown fate, she hears whispers from robed men along her path, gossiping and complaining that such a buyer got his hands on a rare "Sleigh Beggy."
Puella Magi Madoka Magica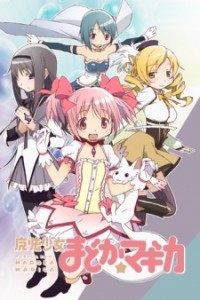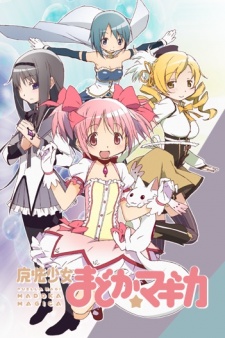 Madoka Kaname and Sayaka Miki are regular middle school girls with regular lives, but all that changes when they encounter Kyuubey, a cat-like magical familiar, and Homura Akemi, the new transfer student.
Kyuubey offers them a proposition: he will grant any one of their wishes and in exchange, they will each become a magical girl, gaining enough power to fulfill their dreams. However, Homura Akemi, a magical girl herself, urges them not to accept the offer, stating that everything is not what it seems.
Neon Genesis Evangelion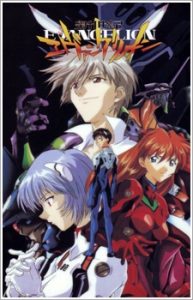 In the year 2015, the world stands on the brink of destruction. Humanity's last hope lies in the hands of Nerv, a special agency under the United Nations, and their Evangelions, giant machines capable of defeating the Angels who herald Earth's ruin. Gendou Ikari, head of the organization, seeks compatible pilots who can synchronize with the Evangelions and realize their true potential. Aiding in this defensive endeavor are talented personnel Misato Katsuragi, Head of Tactical Operations, and Ritsuko Akagi, Chief Scientist.
Claymore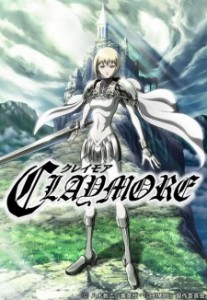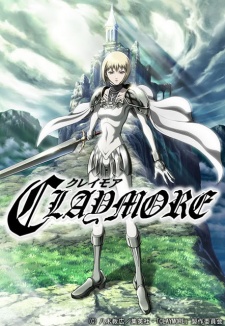 When a shapeshifting demon with a thirst for human flesh, known as "youma," arrives in Raki's village, a lone woman with silver eyes walks into town with only a sword upon her back. She is a "Claymore," a being manufactured as half-human and half-youma, for the express purpose of exterminating these monsters. After Raki's family is killed, the Claymore saves his life, but he is subsequently banished from his home. With nowhere else to go, Raki finds the Claymore, known as Clare, and decides to follow her on her journeys.
Kemono Friends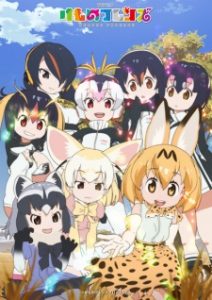 Japari Park is an untamed paradise where many humanoid animals, known as "Friends," live their everyday lives in all corners of the natural environmental park.
One lazy afternoon in the savannah area, the energetic Serval encounters a peculiar new Friend. Curious, she swiftly takes down the Friend, named Kaban, to try and discover what species she is. To Serval's disappointment, not even Kaban herself knows the answer.
Gankutsuou: The Count of Monte Cristo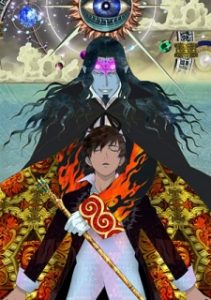 Gankutsuou is an anime loosely based on the novel The Count of Monte Cristo by Alexandre Dumas. It tells the story of Albert Morcerf, a young aristocrat who happens to befriend a wealthy nobleman, The Count of Monte Cristo, through a series of bizarre events. Fascinated by the Count's charm, Albert invites him to meet his friends and family, all of whom happen to be part of the upper class society of Paris, France. Unfortunately, little does Albert realize that the Count has ulterior motives in mind.
March Comes in Like a Lion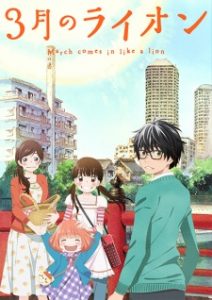 Having reached professional status in middle school, Rei Kiriyama is one of the few elite in the world of shogi. Due to this, he faces an enormous amount of pressure, both from the shogi community and his adoptive family. Seeking independence from his tense home life, he moves into an apartment in Tokyo. As a 17-year-old living on his own, Rei tends to take poor care of himself, and his reclusive personality ostracizes him from his peers in school and at the shogi hall.
References: Myanimelist