10 Similar Anime Like Magic-Kyun! Renaissance
Magic-Kyun! Renaissance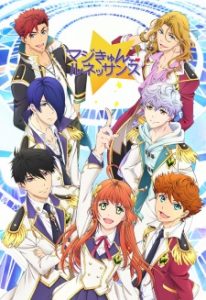 Here are my favorite picks for anime like Magic-Kyun! Renaissance. Keep in mind the list is in no particular order. Enjoy!
Uta no Prince Sama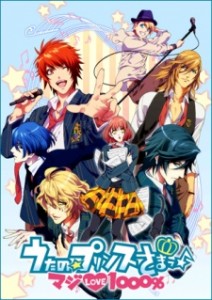 Haruka Nanami, an aspiring composer from the countryside, longs to write music for her beloved idol, Hayato Ichinose. Determined to accomplish this goal, she enrolls into Saotome Academy, a highly regarded vocational school for the performing arts.
Kiss Him, Not Me!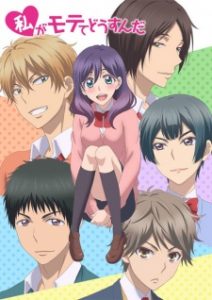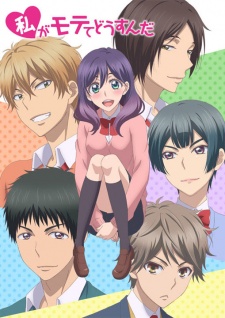 Kae Serinuma is a second year high schooler and an avid fujoshi who secretly ships her classmates, Igarashi-kun and Nanashima-kun. The death of her favorite anime character causes her to become stressed—and loses weight rapidly. Now that Serinuma has become an attractive girl to her classmates, her snarky kouhai Shinomiya-kun, and her senpai Mutsumi, how is she going to deal with them …with her constant BL-filled, fujoshi mind?!
Dance with Devils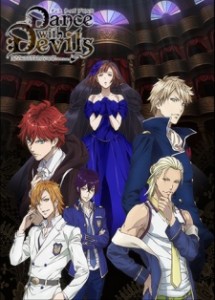 Ritsuka Tachibana has always been a good student, so she is completely shocked when she is suddenly summoned by the student council. Even more, they seem to think of Ritsuka as a troublemaker. Led by the handsome Rem Kaginuki, the student council—also consisting of Urie Sogami, Shiki Natsumizaka and Mage Nanashiro—tries to question her, but it soon becomes clear that they have ulterior motives.
However, this is only the beginning. When her mother gets kidnapped, her life is turned upside down, and Ritsuka gets drawn into a world of vampires and devils. Both groups are searching for the "Grimoire," a forbidden item allowing its owner to rule the world. The return of her brother Lindo from overseas gives her hope, but even he appears to be hiding something. In a world filled with secrets, Ritsuka questions whom she can trust in this dark musical tale, while the handsome and dangerous members of the student council compete for her attention.
B-Project: Kodou Ambitious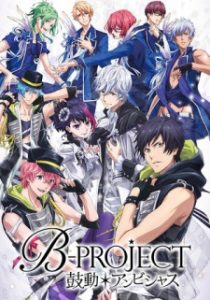 The anime's story follows Tsubasa, a new hire in the A&R department of the major recording company Gandala Music. Tsubasa is immediately assigned to oversee the idol unit "B-PROJECT," which is made up of three idol groups: Kitakore, THRIVE, and MooNs. This is Tsubasa's first job, and she gets involved in various incidents and accidents as she deals with this group of young men who each have their own differing personalities.
The Scales of Nil Admirari ~The Mysterious Story of Teito~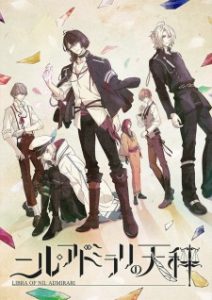 The Taishou era didn't end in 15 years, but went on for another 25. In order to protect her waning family, a girl resolves to marry a man she doesn't even know the name of. However, just before the marriage was to take place, the girl's younger brother mysteriously committed suicide by self-immolation and was found holding an old book in his hands. Appearing before the bewildered young girl was the "Imperial Library Intelligence Asset Management Bureau," more commonly referred to as "Fukurou." According to these men, there exists "Maremono," which are books that greatly affect their readers. On top of that, ever since the incident involving the girl's younger brother, she unwittingly gains the ability to see "Auras" (the sentiments of the Maremono which manifest as bright lights and are usually invisible to humans). It was as though fate were trying to drag the young girl in its flames. And then, even though apprehensive, the girl chooses to venture outside her bird cage. Jealousy, hatred, scorn, compassion, and love. What awaited the girl was the darkness of betrayal that had already begun to bewitchingly inlay the imperial capital. Toyed by and swayed within that darkness, will the young girl finally reach the truth after her struggles, or…?
Pretty Rhythm: Rainbow Live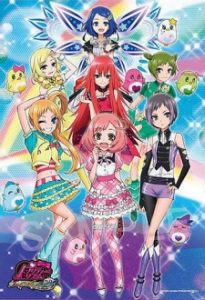 Naru Ayase is an 8th grader who can see the colors of music when she listens to it. For Naru, who is extremely good at decorating, becoming the owner of a shop like Dear Crown was her dream. One day, she finds out that the manager of a newly-opened shop is recruiting middle school girls who can do Prism Dance, and immediately applies. Naru begins to Prism Dance at the audition, and an aura she's never experienced spreads out in front of her. At that moment, a mysterious girl named Rinne asks her if she can see "rainbow music."
La corda d'oro: primo passo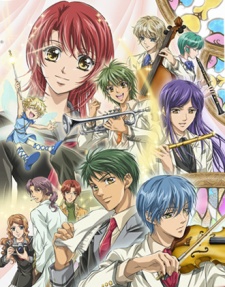 Hino Kahoko is a student whose school is divided into two branches—the Normal Branch, in which students wear grey uniforms, and the Music Branch, in which the students wear white. The school's tradition is a music competition, but it is more common that students from the Music Branch are chosen to compete. Kahoko is surprised one day to encounter a fairy named Lili. Solely because she is the only student to see him, she is the only student from the Normal Branch to be in the competition.
Starmyu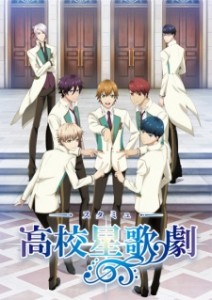 The series tells the story of the five students; Yuuta Hoshitani, Tooru Nayuki, Kaito Tsukigami, Kakeru Tengenji, and Shuu Kuga as they struggle to enter the musical department of Ayanagi Academy, a school focusing on music. They need to be accepted to the Star Frame Class, which is directly taught by the members of Kaou-kai, the most talented from the musical department who stand at the top of the pecking order within the academy. Luckily, they are spotted by Itsuki Ootori, one of Kaou-kai members.
Special A (S.A)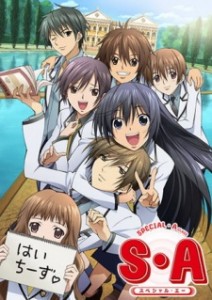 Hikari Hanazono has always been able to do things that normal people cannot. As a child, she assumed no one could beat her—until she met Kei Takishima. Thinking she would win, Hikari challenged him to a match. But things didn't go as planned; she lost not once but each time she rechallenged him. From that point on, she has sworn to best Kei at everything, ranging from academics to athletics.
To achieve her goal, Hikari enrolls in the same school as Kei—Hakusenkan, a prestigious institute for the wealthy. As a pair, they hold the top two rankings in school and are among seven of the academy's best students in a class known as Special A.
Maid Sama!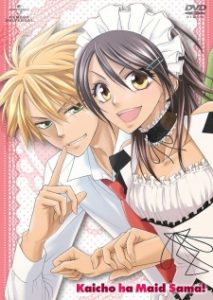 Being the first female student council president isn't easy, especially when your school just transitioned from an all boys high school to a co-ed one. Aptly nicknamed "Demon President" by the boys for her strict disciplinary style, Misaki Ayuzawa is not afraid to use her mastery of Aikido techniques to cast judgment onto the hordes of misbehaving boys and defend the girls at Seika High School.
References: Myanimelist