10 Similar Anime Like Magical Girl Raising Project
Magical Girl Raising Project
Here are my favorite picks for anime like Magical Girl Raising Project. Keep in mind the list is in no particular order. Enjoy!
Puella Magi Madoka Magica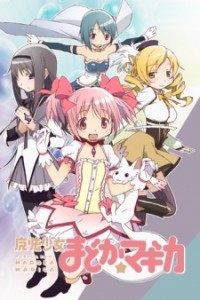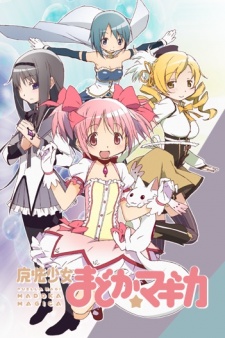 Madoka Kaname and Sayaka Miki are regular middle school girls with regular lives, but all that changes when they encounter Kyuubey, a cat-like magical familiar, and Homura Akemi, the new transfer student.
Kyuubey offers them a proposition: he will grant any one of their wishes and in exchange, they will each become a magical girl, gaining enough power to fulfill their dreams. However, Homura Akemi, a magical girl herself, urges them not to accept the offer, stating that everything is not what it seems.
The Future Diary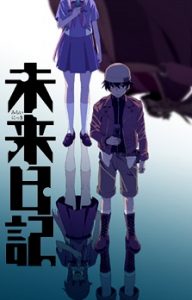 Lonely high school student, Yukiteru Amano, spends his days writing a diary on his cellphone, while conversing with his two seemingly imaginary friends Deus Ex Machina, who is the god of time and space, and Murmur, the god's servant. Revealing himself to be an actual entity, Deus grants Yukiteru a "Random Diary," which shows highly descriptive entries based on the future and forces him into a bloody battle royale with 11 other holders of similarly powerful future diaries.
Danganronpa: The Animation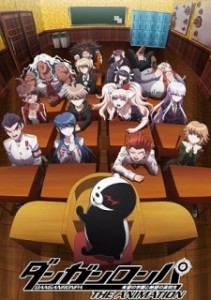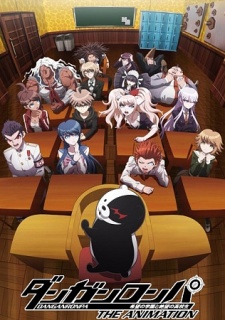 Hope's Peak Academy is an elite high school that accepts only the most talented students. Individuals who successfully enroll receive their own unique titles, suitably reflective of their skills and traits. Of the fifteen candidates admitted to the peculiar school that year, Makoto Naegi is a completely ordinary individual who has been accepted by sheer chance, with the title of "Super High School-Level Luck."
Juni Taisen: Zodiac War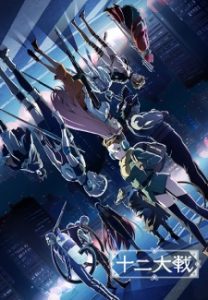 Every 12 years, mercenaries who possess the highest caliber of brute strength, cunning wit, and deadly precision gather to participate in the Zodiac Tournament. Each warrior bears the name and attributes of one of the 12 animals of the Chinese zodiac. With their pride and lives on the line, they engage in vicious combat until only the victor remains.
Yuki Yuna is a Hero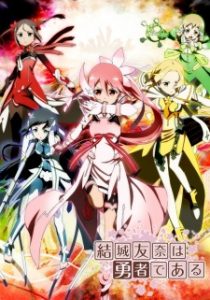 In her everyday life, Yuuna Yuuki is a hero. As proof, she is in her middle school's Hero Club, where she does her best to help others and bring a smile to everyone's face.
Day Break Illusion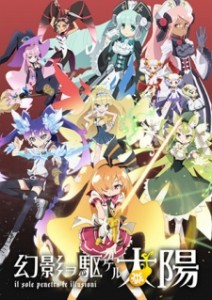 Akari Taiyou is an apprentice fortune teller living with her aunt, uncle, and their daughter Fuyuna. Having lost her mother at a young age, the only thing Akari has left of her is a deck of tarot cards and a dream to follow in her footsteps as a fortune teller.
One night, Akari has a dream of being attacked by a plant monster and witnesses a stronger version of herself defeat it. When she awakens, she discovers to her horror that the monster was actually Fuyuna. But mysteriously, Akari and her relatives soon forget Fuyuna ever existed. After another close encounter with a similar monster, she is rescued by three magical girls: Ginka Shirokane, Seira Hoshikawa, and Luna Tsukuyomi. They explain that they are from the Sefiro Fiore organization, which uses Elemental Tarot power to fight the evil creatures known as "Daemonia."
selector infected WIXOSS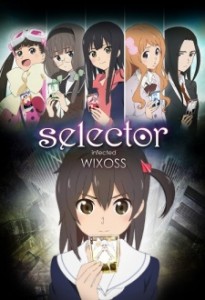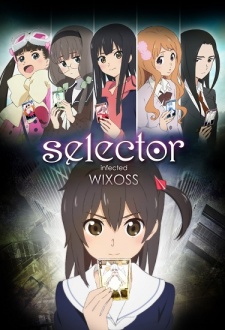 Things are not always what they seem. This is especially true for Ruuko Kominato, when she receives a deck of cards for the popular card game WIXOSS, only to find a girl trapped inside her LRIG, or avatar card. Upon meeting others in the same situation, Ruuko discovers that she has now become a "Selector," a player in a special version of WIXOSS where girls can battle each other for a chance to have their deepest desires come true. However, there is a catch. In contrast to the glory that awaits them after their victories, there is a cruel fate: if they lose three times, their lives will be destroyed.
Mahou Shoujo Site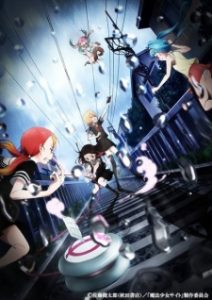 Aya Asagiri is a middle school girl who has problems both at school with bullying and at home from physical abuse by her brother. While browsing online, a website pops up on her computer featuring a creepy looking person. This person appears to take pity on her, and announces that she has granted Asagiri magical powers.
Bokurano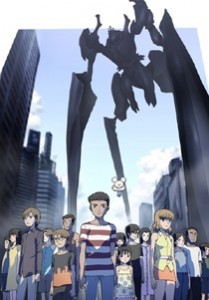 15 children, 8 boys and 7 girls, are enjoying their summer camp together when they suddenly discover a grotto by the sea. When they enter the mysterious place they find a room full of computers, as well as a man named Kokopelli, who introduces himself as the owner. He claims to be working on a game which involves a giant robot that has been designed to protect the Earth from 15 different alien invasions. Kokopelli hasn't been able to test the game yet, so he persuades all but one of the children to sign a contract in what he claims will be a fun adventure.
School-Live!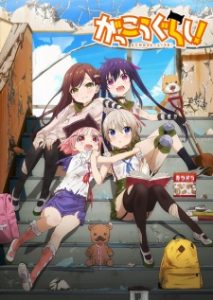 Yuki Takeya loves her school so much that she does not want to ever leave! Megurigaoka High School is a unique and lively place where Yuki enjoys her carefree life as a third-year high school student and member of the School Living Club. The club, consisting of the president Yuuri Wakasa, the athletic Kurumi Ebisuzawa, the mature junior Miki Naoki, the supervising teacher Megumi Sakura, and the club dog Taroumaru, prides itself on making the most of life at school. However, this illusion of endless bliss is just a bubble waiting to be burst because Yuki is unable to perceive what is truly happening around her. In reality, all is not as it seems—the real purpose of the School Living Club is to escape from the shocking and disturbing truth: the girls are in the middle of a zombie apocalypse and have barricaded themselves inside the school as the sole survivors.
References: Myanimelist