10 Similar Anime Like March Comes in like a Lion
March comes in like a lion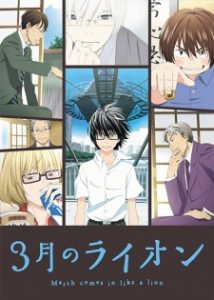 Here are my favorite picks for anime like March comes in like a lion. Keep in mind the list is in no particular order. Enjoy!
Your Lie in April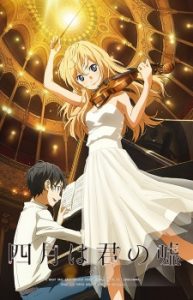 Music accompanies the path of the human metronome, the prodigious pianist Kousei Arima. But after the passing of his mother, Saki Arima, Kousei falls into a downward spiral, rendering him unable to hear the sound of his own piano.
Two years later, Kousei still avoids the piano, leaving behind his admirers and rivals, and lives a colorless life alongside his friends Tsubaki Sawabe and Ryouta Watari. However, everything changes when he meets a beautiful violinist, Kaori Miyazono, who stirs up his world and sets him on a journey to face music again.
Chihayafuru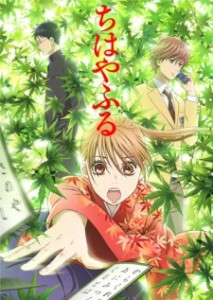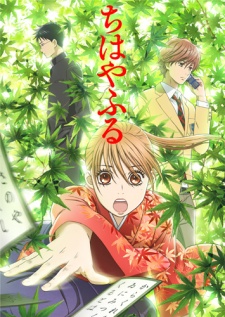 Chihaya Ayase, a strong-willed and tomboyish girl, grows up under the shadow of her older sister. With no dreams of her own, she is contented with her share in life till she meets Arata Wataya. The quiet transfer student in her elementary class introduces her to competitive karuta, a physically and mentally demanding card game inspired by the classic Japanese anthology of Hundred Poets. Captivated by Arata's passion for the game and inspired by the possibility of becoming the best in Japan, Chihaya quickly falls in love with the world of karuta. Along with the prodigy Arata and her haughty but hard-working friend Taichi Mashima, she joins the local Shiranami Society. The trio spends their idyllic childhood days playing together, until circumstances split them up.
Honey and Clover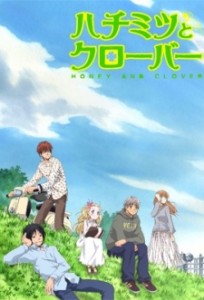 Yuuta, Takumi, and Shinobu share a six-tatami room apartment with no bath. The rent is low and it's perfect for poor college students such as themselves. Shinobu is a mysterious, quirky person, who does things on a whim. Takumi is passionate both in work and love, and Yuuta is a simple person with simple dreams and desires. That is, until he meets Hagumi, a petite girl with enormous amount of talent. Hagumi is fondly called Hagu by Shuuji, who serves as Hagu's guardian. Hagu meets Ayumi, nicknamed Ayu, and they become close friends almost instantly. Meanwhile, Ayu falls for one of the boys…
Natsume's Book of Friends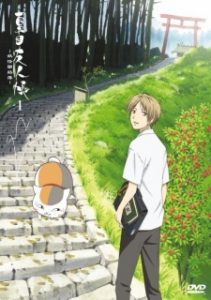 While most fifteen-year-old boys, in one way or another, harbor secrets that are related to girls, Takashi Natsume has a peculiar and terrifying secret involving youkai: for as long as he can remember, he has been constantly chased by these spirits. Natsume soon discovers that his deceased grandmother Reiko had passed on to him the Yuujinchou, or "Book of Friends," which contains the names of the spirits whom she brought under her control. Now in Natsume's possession, the book gives Reiko's grandson this power as well, which is why these enraged beings now haunt him in hopes of somehow attaining their freedom.
Showa Genroku Rakugo Shinju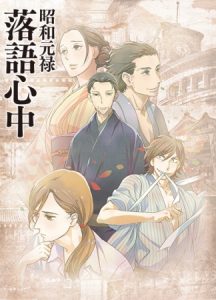 Yotarou is a former yakuza member fresh out of prison and fixated on just one thing: rather than return to a life of crime, the young man aspires to take to the stage of Rakugo, a traditional Japanese form of comedic storytelling. Inspired during his incarceration by the performance of distinguished practitioner Yakumo Yuurakutei, he sets his mind on meeting the man who changed his life. After hearing Yotarou's desperate appeal for his mentorship, Yakumo is left with no choice but to accept his very first apprentice.
A Silent Voice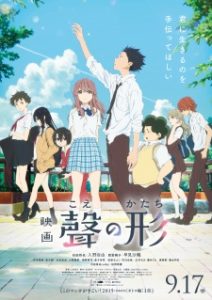 As a wild youth, elementary school student Shouya Ishida sought to beat boredom in the cruelest ways. When the deaf Shouko Nishimiya transfers into his class, Shouya and the rest of his class thoughtlessly bully her for fun. However, when her mother notifies the school, he is singled out and blamed for everything done to her. With Shouko transferring out of the school, Shouya is left at the mercy of his classmates. He is heartlessly ostracized all throughout elementary and middle school, while teachers turn a blind eye.
Ping Pong the Animation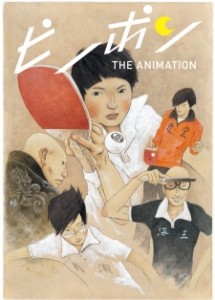 "The hero comes. The hero comes. The hero comes. Chant these words in your mind, and I'll surely come to you…" This mantra is what Makoto Tsukimoto repeats as a source of motivation when he fights through the stress of not only grueling ping pong matches, but also in situations of his life. Makoto doesn't fight alone; he and his friend, Yukata Hoshino, nicknamed Smile and Peco respectively, are two boys who have grown up playing ping pong together nearly every day. Peco, brimming with confidence, aims to be the best table tennis player in the world; Smile, on the other hand, shows little ambition. Nevertheless, the two have always stuck together, with a bond built upon their mutual love for this sport.
Barakamon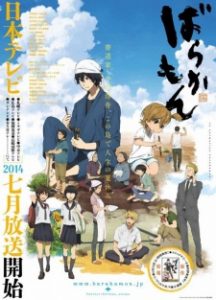 Seishuu Handa is an up-and-coming calligrapher: young, handsome, talented, and unfortunately, a narcissist to boot. When a veteran labels his award-winning piece as "unoriginal," Seishuu quickly loses his cool with severe repercussions.
The Ryuo's Work is Never Done!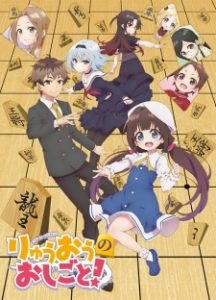 The story is about a teenage boy who happens to be a shougi master. One day, a nine-year-old girl turns up at his house, requesting to be taken as his disciple. From there, all kinds of wacky hijinks ensue.
Hikaru no Go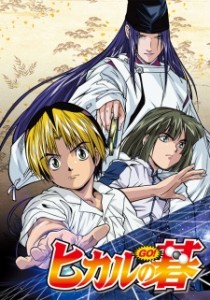 12-year-old Shindou Hikaru is just your average 6th grader. One day, while searching through his grandfather's attic, he comes across an old Go board. Upon touching the Go board, Hikaru is possessed by the spirit of Fujiwara no Sai, and continues to be haunted by him soon after. Sai was once a great Go player, who committed suicide and continued to stay in the world as a spirit desiring only to play Go once again. Finally bending to Sai's pleas, Hikaru allows Sai to play Go through himself, unknowingly attempting the first game with the young prodigy Touya Akira. Time has finally started moving, as Sai's quest for the perfect game, "The Hand of God", is set underway. Based on the manga by Yumi Hotta and Takeshi Obata.
References: Myanimelist