10 Similar Anime Like Noragami Aragoto
Noragami Aragoto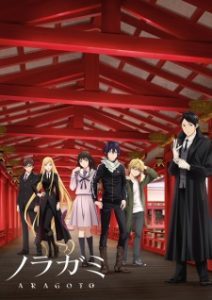 Here are my favorite picks for anime like Noragami Aragoto. Keep in mind the list is in no particular order. Enjoy!
Blue Exorcist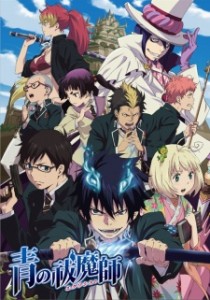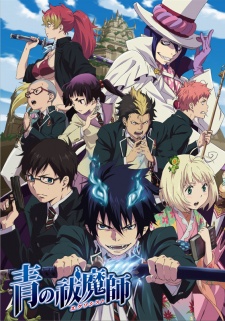 Humans and demons are two sides of the same coin, as are Assiah and Gehenna, their respective worlds. The only way to travel between the realms is by the means of possession, like in ghost stories. However, Satan, the ruler of Gehenna, cannot find a suitable host to possess and therefore, remains imprisoned in his world. In a desperate attempt to conquer Assiah, he sends his son instead, intending for him to eventually grow into a vessel capable of possession by the demon king.
The Devil is a Part-Timer!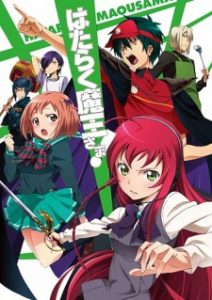 Striking fear into the hearts of mortals, the Demon Lord Satan begins to conquer the land of Ente Isla with his vast demon armies. However, while embarking on this brutal quest to take over the continent, his efforts are foiled by the hero Emilia, forcing Satan to make his swift retreat through a dimensional portal only to land in the human world. Along with his loyal general Alsiel, the demon finds himself stranded in modern-day Tokyo and vows to return and complete his subjugation of Ente Isla—that is, if they can find a way back!
Rage of Bahamut: Genesis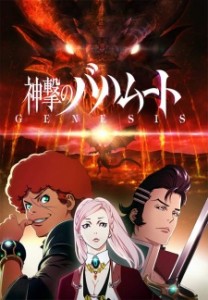 Thousands of years ago, the ancient dragon Bahamut wrought havoc upon the land of Mistarcia, a world where both gods and demons live amongst mankind. Working together to prevent the world's destruction, the rival deities barely managed to seal Bahamut, agreeing to split the key between them so that the dragon would remain eternally imprisoned.
Kamisama Kiss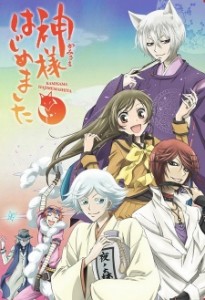 High schooler Nanami Momozono has quite a few problems of late, beginning with her absentee father being in such extreme debt that they lose everything. Downtrodden and homeless, she runs into a man being harassed by a dog. After helping him, she explains her situation, and to her surprise, he offers her his home in gratitude. But when she discovers that said home is a rundown shrine, she tries to leave; however, she is caught by two shrine spirits and a fox familiar named Tomoe. They mistake her for the man Nanami rescued—the land god of the shrine, Mikage. Realizing that Mikage must have sent her there as a replacement god, Tomoe leaves abruptly, refusing to serve a human.
Monogatari Series: Second Season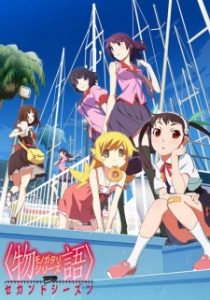 Apparitions, oddities, and gods continue to manifest around Koyomi Araragi and his close-knit group of friends: Tsubasa Hanekawa, the group's modest genius; Shinobu Oshino, the resident doughnut-loving vampire; athletic deviant Suruga Kanbaru; bite-happy spirit Mayoi Hachikuji; Koyomi's cutesy stalker Nadeko Sengoku; and Hitagi Senjogahara, the poignant tsundere.
InuYasha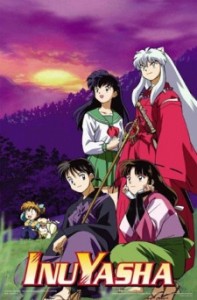 Based on the Shogakukan award-winning manga of the same name, InuYasha follows Kagome Higurashi, a fifteen-year-old girl whose normal life ends when a demon drags her into a cursed well on the grounds of her family's Shinto shrine. Instead of hitting the bottom of the well, Kagome ends up 500 years in the past during Japan's violent Sengoku period with the demon's true target, a wish-granting jewel called the Shikon Jewel, reborn inside of her.
Bleach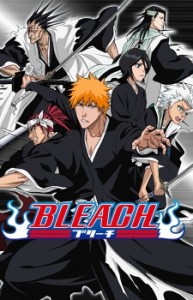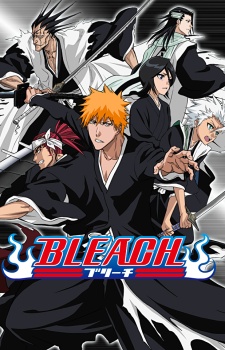 Ichigo Kurosaki is an ordinary high schooler—until his family is attacked by a Hollow, a corrupt spirit that seeks to devour human souls. It is then that he meets a Soul Reaper named Rukia Kuchiki, who gets injured while protecting Ichigo's family from the assailant. To save his family, Ichigo accepts Rukia's offer of taking her powers and becomes a Soul Reaper as a result.
RIN-NE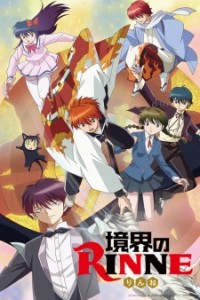 A very strange thing happened to Mamiya Sakura as a child: She disappeared in the woods behind her grandmother's house. Of course, Sakura doesn't quite recall what happened next, but she's been seeing dead people ever since—ghosts at home, ghosts at school, and even ghosts on the street.
Bungo Stray Dogs 2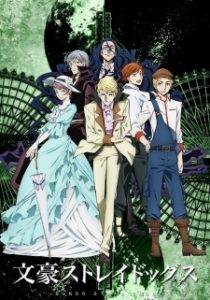 Despite their differences in position, three men—the youngest senior executive of the Port Mafia, Osamu Dazai, the lowest ranking member, Sakunosuke Oda, and the intelligence agent, Angou Sakaguchi—gather at the Lupin Bar at the end of the day to relax and take delight in the company of friends.
xxxHOLiC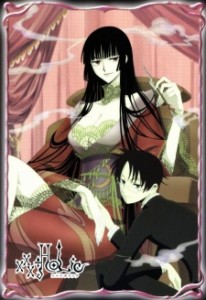 Kimihiro Watanuki can see spirits and other assorted supernatural creatures, which is quite a bothersome ability he strongly dislikes. On the way home one day, while plagued by some spirits, he is inexplicably compelled to enter a strange house. There, he encounters Yuuko, a mysterious woman who claims to be able to rid him of the ability to see and attract the troublesome creatures—for a price. She demands that he work at her "store" that grants wishes to people, and thus begins Watanuki's adventures through weird and wonderful events.
References: Myanimelist