10 Similar Anime Like Occultic;Nine
Occultic;Nine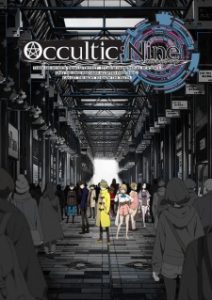 Here are my favorite picks for anime like Occultic;Nine. Keep in mind the list is in no particular order. Enjoy!
Durarara!!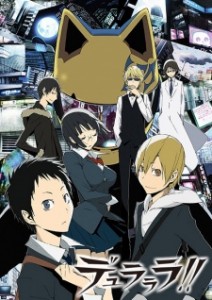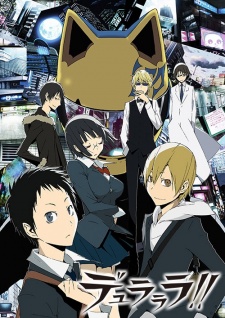 In Tokyo's downtown district of Ikebukuro, amidst many strange rumors and warnings of anonymous gangs and dangerous occupants, one urban legend stands out above the rest—the existence of a headless "Black Rider" who is said to be seen driving a jet-black motorcycle through the city streets.
ChäoS;HEAd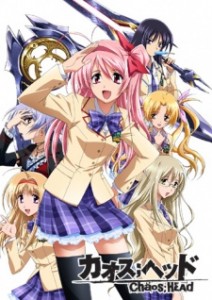 Shibuya, Japan, 2008. Takumi Nishijou, a high school student at the Private Suimei Academy, one day hears about the 'New Gen' murders that have been occurring around the city. Although dismissing the subject because it doesn't involve him, Takumi begins to experience strange mishaps around him, from a horrific picture he received while on his PC, to a mysterious Pink-Haired girl standing at a murder scene.
Bakemonogatari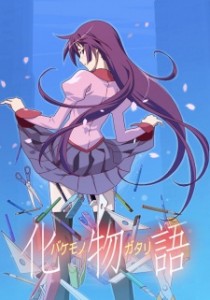 Koyomi Araragi, a third-year high school student, manages to survive a vampire attack with the help of Meme Oshino, a strange man residing in an abandoned building. Though being saved from vampirism and now a human again, several side effects such as superhuman healing abilities and enhanced vision still remain. Regardless, Araragi tries to live the life of a normal student, with the help of his friend and the class president, Tsubasa Hanekawa.
The Tatami Galaxy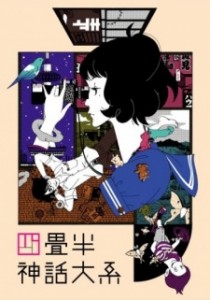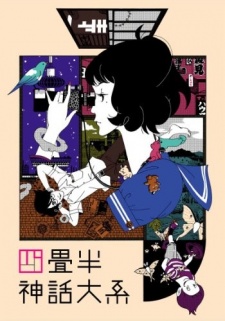 One autumn evening at a mysterious ramen stand behind the Shimogamo Shrine, a lonely third-year college student bumps into a man with an eggplant-shaped head who calls himself a god of matrimony. Meeting this man causes the student to reflect upon his past two years at college—two years bitterly spent trying to break up couples on campus with his only friend Ozu, a ghoulish-looking man seemingly set on making his life as miserable as possible. Resolving to make the most out of the rest of his college life, the student attempts to ask out the unsociable but kind-hearted underclassman Akashi, yet fails to follow through, prompting him to regret not living out his college life differently. As soon as this thought passes through his head, however, he is hurtled through time and space to the beginning of his years at college and given another chance to live his life.
ChäoS;Child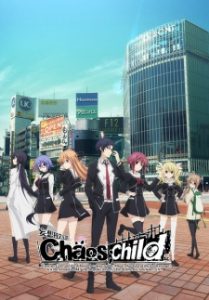 A series of gruesome murders dubbed "New Generation Madness" once induced mass hysteria in Shibuya. At its peak during a frenzied riot, a sudden earthquake reduced the district into nothing but rubble, while leaving surrounding wards strangely intact.
Hamatora The Animation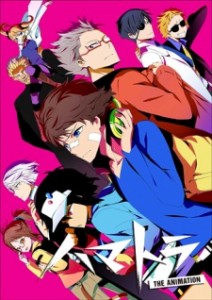 The ability to create miracles is not just a supernatural phenomenon; it is a gift which manifests in a limited number of human beings. "Minimum," or small miracles, are special powers that only selected people called "Minimum Holders" possess. The detective agency Yokohama Troubleshooting, or Hamatora for short, is composed of the "Minimum Holder PI Duo," Nice and Murasaki. Their office is a lone table at Cafe Nowhere, where the pair and their coworkers await new clients.
Serial Experiments Lain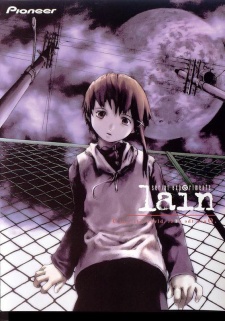 Lain Iwakura, an awkward and introverted fourteen-year-old, is one of the many girls from her school to receive a disturbing email from her classmate Chisa Yomoda—the very same Chisa who recently committed suicide. Lain has neither the desire nor the experience to handle even basic technology; yet, when the technophobe opens the email, it leads her straight into the Wired, a virtual world of communication networks similar to what we know as the internet. Lain's life is turned upside down as she begins to encounter cryptic mysteries one after another. Strange men called the Men in Black begin to appear wherever she goes, asking her questions and somehow knowing more about her than even she herself knows. With the boundaries between reality and cyberspace rapidly blurring, Lain is plunged into more surreal and bizarre events where identity, consciousness, and perception are concepts that take on new meanings.
MEKAKUCITY ACTORS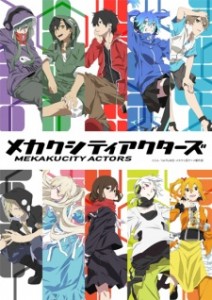 On the hot summer day of August 14, Shintarou Kisaragi is forced to leave his room for the first time in two years. While arguing with the cyber girl Ene who lives in his computer, Shintarou Kisaragi accidentally spills soda all over his keyboard. Though they try to find a replacement online, most stores are closed due to the Obon festival, leaving them with no other choice but to visit the local department store. Venturing outside makes Shintarou extremely anxious, but the thought of living without his computer is even worse. It's just his luck that on the day he finally goes out, he's caught in a terrifying hostage situation.
Denpa-teki na Kanojo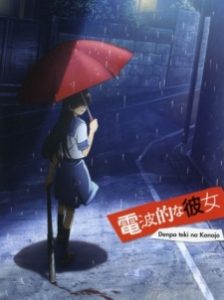 Delinquent Juu Juuzawa is a lone wolf who does not see much use in befriending people. So when a girl named Ame Ochibana claims they are linked together from their previous lives, he is highly skeptical and doesn't want anything to do with her. Even stranger is that her fondest wish is to be his servant. Thinking that Ame must be delusional, he tries to distance himself from her. But when a classmate is murdered, Juu instead decides to keep her close, believing the strange girl to be the culprit. However, her intelligence and skill begin to prove invaluable as the two begin working together to solve the murder.
Ghost Hound
Strange things are happening around the town of Suiten. The daughter of a priest begins to see strange visions, spirits have started to roam the mountains, and Tarou Komori is having unsettling dreams. Due to the trauma of being kidnapped 11 years ago, he has repressed most of the memories that could shed light on what really happened all those years ago. But they return in his sleep, combined with encounters beyond the realm of dreams.
References: Myanimelist