10 Similar Anime Like Poco's Udon World
Poco's Udon World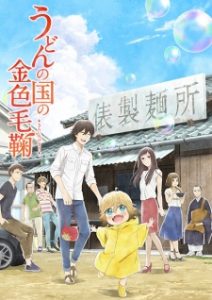 Here are my favorite picks for anime like Poco's Udon World. Keep in mind the list is in no particular order. Enjoy!
Barakamon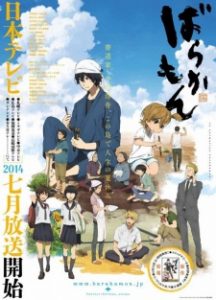 Seishuu Handa is an up-and-coming calligrapher: young, handsome, talented, and unfortunately, a narcissist to boot. When a veteran labels his award-winning piece as "unoriginal," Seishuu quickly loses his cool with severe repercussions.
Sweetness & Lightning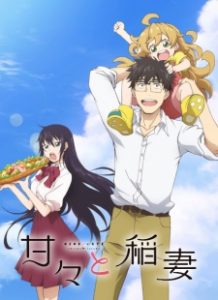 Since the death of his wife, Kouhei Inuzuka has been caring for his young daughter Tsumugi to the best of his abilities. However, with his lack of culinary knowledge and his busy job as a teacher, he is left relying on ready-made meals from convenience stores to feed the little girl. Frustrated at his own incapability to provide a fresh, nutritious meal for his daughter, Kouhei takes up an offer from his student, Kotori Iida, to come have dinner at her family's restaurant. But on their very first visit, the father and daughter discover that the restaurant is often closed due to Kotori's mother being away for work and that Kotori often eats alone. After much pleading from his pupil, Kouhei decides to continue to go to the restaurant with Tsumugi to cook and share delicious homemade food with Kotori.
Bunny Drop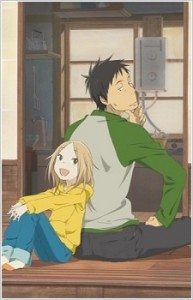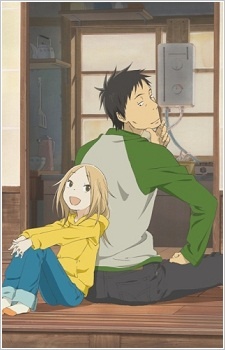 Daikichi Kawachi is a 30-year-old bachelor working a respectable job but otherwise wandering aimlessly through life. When his grandfather suddenly passes away, he returns to the family home to pay his respects. Upon arriving at the house, he meets a mysterious young girl named Rin who, to Daikichi's astonishment, is his grandfather's illegitimate daughter!
School Babysitters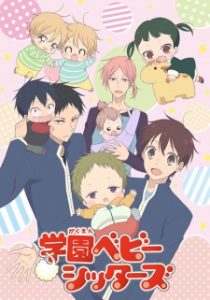 After losing both parents in a fatal plane crash, teenager Ryuuichi Kashima must adjust to his new life as the guardian of his younger brother Kotarou. Although Ryuuichi is able to maintain a friendly and kindhearted demeanor, Kotarou is a reserved toddler still too young to understand the reality of the situation. At their parents' funeral, they are approached by Youko Morinomiya, the stern chairman of an elite academy, who decides to take them under her care.
Kurenai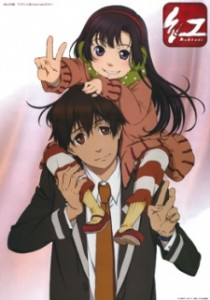 Shinkurou Kurenai is a 16-year-old student by day and a dispute mediator by night. Though kind-hearted and patient, due to his tragic past, he has trained for years to live on. Now, despite his unimposing appearance, he is a strong martial artist, who also possesses a strange power.
While taking various jobs for his employer, Benika Juuzawa, one assignment leads Shinkurou to live with Murasaki Kuhouin as her bodyguard. Murasaki is the seven-year-old daughter of a plutocratic family, who escaped her home under peculiar circumstances with Benika's help. Commoner life, in her eyes, seems bizarre. However, by interacting with her neighbors, she grows more accustomed to the daily routine, and rids herself of her snobbish behavior, gradually growing attached to Shinkurou.
Sakura Quest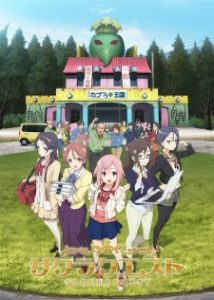 Tired of her rural home, recent college graduate Yoshino Koharu is desperate to lead a more exciting life in Tokyo. After a fruitless job hunt, she finally receives a part-time offer as queen of the bizarre "Kingdom of Chupakabura," a rundown mini-attraction in the small agricultural town of Manoyama. However, Yoshino discovers upon her arrival in Manoyama that she was mistaken for a celebrity and the job offer was a mistake. Left with no other options, Yoshino reluctantly agrees to take on the role and aid the Board of Tourism in their efforts to revitalize Manoyama. Determined to bring excitement to the dying town with the help of local residents, the queen enacts a series of projects to highlight the beauty and charm of Manoyama's culture.
You Are Umasou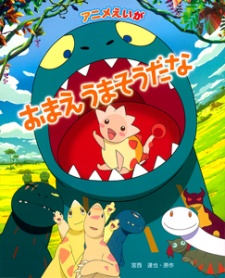 A Tyrannosaurus called Heart was raised by a herbivorous dinosaur. As he grew up, he was scared by other dinosaurs. One day, Heart meets a baby Ankylosaurus and he names the baby "Umasou (looks delicious)". Umasou started to be attached to Heart and a strange family love develops between the two.
Wolf Children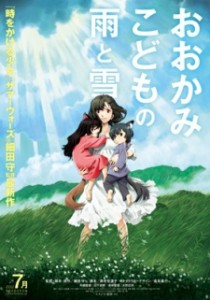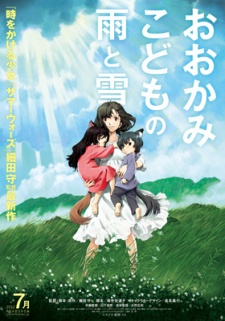 Hana, a hard-working college student, falls in love with a mysterious man who attends one of her classes though he is not an actual student. As it turns out, he is not truly human either. On a full moon night, he transforms, revealing that he is the last werewolf alive. Despite this, Hana's love remains strong, and the two ultimately decide to start a family.
Hotarubi no Mori e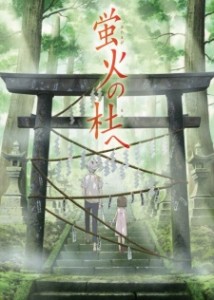 Intrigued by the tale of a mountain god, six-year-old Hotaru Takegawa loses her way in the ancient forest while visiting her uncle. Exhausted and desperate for help, Hotaru is thrilled to find a masked forest spirit named Gin. She learns the hard way that she should not touch the boy, or he would disappear. In spite of this, Gin leads Hotaru out of the forest and warns her never to return when she promises to come again with a gift.
Aishiteruze Baby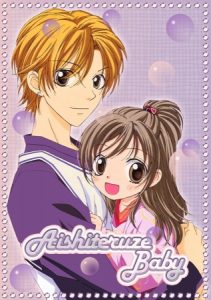 Katakura Kippei is in every way a high school playboy. Spending his days flirting with any female he can see, responsibility is the last thing on his mind. Life takes an unexpected turn for him as one day he returns home to find himself with the fulltime task of caring for his 5-year-old cousin. Kippei's aunt Miyako had disappeared, appearing to have abandoned his cousin, Yuzuyu. With Kippei's lack of responsibility and knowledge of childcare and Yuzuyu's injured heart with the disappearance of her mother, their time together is in for a bumpy ride.
References: Myanimelist