10 Similar Anime Like Recovery of an MMO Junkie
Recovery of an MMO Junkie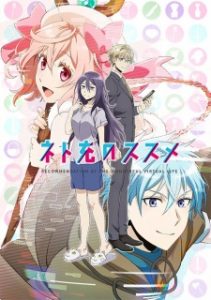 Here are my favorite picks for anime like Recovery of an MMO Junkie. Keep in mind the list is in no particular order. Enjoy!
Wotakoi: Love is Hard for Otaku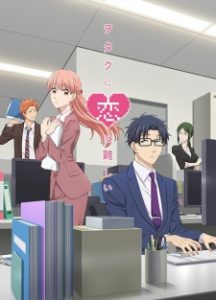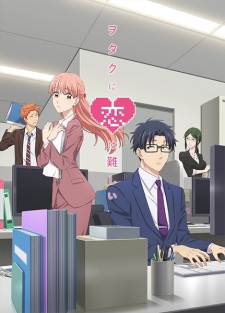 After discovering that they work at the same company, a gaming crazed otaku and a fujoshi reunite for the first time since middle school. After some post-work drinking sessions they begin dating, but will it be a perfect relationship for the two of them?
And You Thought there is Never a Girl Online?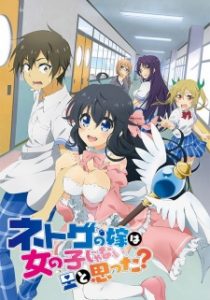 After mustering up the courage to propose to a girl in an online game, naïve otaku Hideki "Rusian" Nishimura is devastated when she flat out rejects him. To make matters worse, the girl reveals that she is actually an older man in real life. With his dreams crushed and his heart broken, Rusian comes to an abrupt decision in the midst of his raging fit: he will never trust another girl in an online game again.
Years later, Rusian is now in a guild with three other players, one of whom possesses a female avatar by the name of "Ako." Ako is deeply in love with Rusian and wants to marry him. Although he entertains the possibility that she might be a guy, Rusian accepts her proposal, claiming that her gender doesn't matter as long as she is cute in the game. However, after a discussion between guild members that led to all of them having an offline meeting, Rusian finds out that Ako, along with the other members, are not just girls, but also his schoolmates.
ReLIFE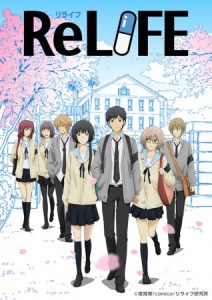 Dismissed as a hopeless loser by those around him, 27-year-old Arata Kaizaki bounces around from one job to another after quitting his first company. His unremarkable existence takes a sharp turn when he meets Ryou Yoake, a member of the ReLife Research Institute, who offers Arata the opportunity to change his life for the better with the help of a mysterious pill. Taking it without a second thought, Arata awakens the next day to find that his appearance has reverted to that of a 17-year-old.
Gamers!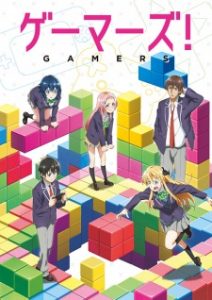 Keita Amano is a typical high school gamer living out an average student's life. One day, however, he has an unexpected meeting with the cutest girl in school that makes him want to disappear without a trace!
This girl, Karen Tendou, is an exemplary student who is proclaimed to be the school's idol. She discovers that Amano is a gamer, and this newfound knowledge incites a passionate desire within her to recruit him into the game club. Upon visiting the club, Amano is forcefully made aware of a side to gaming wildly different than the one he loves so dearly.
Welcome to the N.H.K.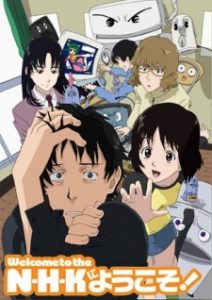 Twenty-two-year-old college dropout Tatsuhiro Satou has been a hikikomori for almost four years now. In his isolation, he has come to believe in many obscure conspiracy theories, but there is one in particular which he holds unshakable faith in: the theory that the evil conspirator behind his shut-in NEET (Not in Employment, Education or Training) status is the Nihon Hikikomori Kyokai (NHK)—an evil and secret organization dedicated to fostering the spread of hikikomori culture.
WataMote: No Matter How I Look At It, It's You Guys' Fault I'm Unpopular!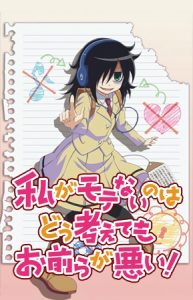 After living 50 simulated high school lives and dating over 100 virtual boys, Tomoko Kuroki believes that she is ready to conquer her first year of high school. Little does she know that she is much less prepared than she would like to think. In reality, Tomoko is an introverted and awkward young girl, and she herself is the only one who doesn't realize it! With the help of her best friend, Yuu Naruse, and the support and love of her brother Tomoki, Tomoko attempts to brave the new world of high school life.
Sword Art Online Alternative: Gun Gale Online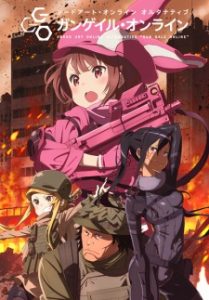 Karen Kohiruimaki always felt out of place in the real world. Due to her extreme height, she found it hard to make friends with other girls her age. Everything changes when she's introduced to VR and Gun Gale Online. In GGO, Karen is free to play the cute, chibi avatar of her dreams! Can Karen find friendship in this bullet-ridden MMO…?
3D Kanojo: Real Girl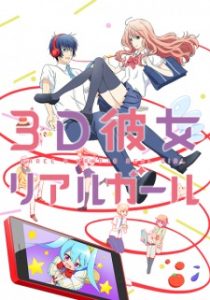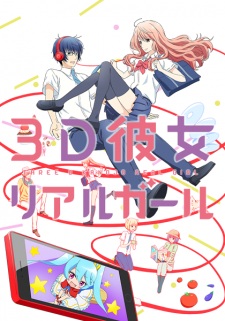 Tsutsui Hikari is an otaku, and he mostly avoids social life. Hikari has only one friend at school, who is also a social misfit, and he is mocked brutally by most of his classmates for being creepy and weird. One day, he ends up having to clean the school pool with Igarashi Iroha, who appears to be pretty much everything he hates in real-life girls. She skips school, has a blunt manner, doesn't have female friends, and seems the sort to be promiscuous. However, she is friendly to Hikari, and even stands up to the people who make fun of him. Hikari's bitterness and trust issues lead him to say pretty harsh things to Iroha, but she never dismisses him as creepy. After a while, it starts to look like Iroha may become his first real-life, 3D girlfriend! Will he be able to handle it?
The King's Avatar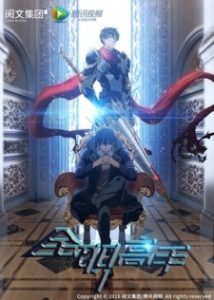 Widely regarded as a trailblazer and top-tier professional player in the online multiplayer game Glory, Ye Xiu is dubbed the "Battle God" for his skills and contributions to the game over the years. However, when forced to retire from the team and to leave his gaming career behind, he finds work at a nearby internet café. There, when Glory launches its tenth server, he throws himself into the game once more using a new character named "Lord Grim."
KonoSuba: God's Blessing on This Wonderful World!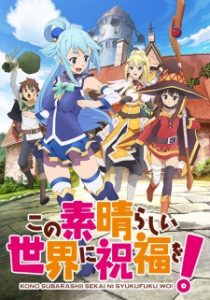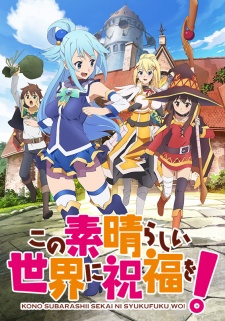 After dying a laughable and pathetic death on his way back from buying a game, high school student and recluse Kazuma Satou finds himself sitting before a beautiful but obnoxious goddess named Aqua. She provides the NEET with two options: continue on to heaven or reincarnate in every gamer's dream—a real fantasy world! Choosing to start a new life, Kazuma is quickly tasked with defeating a Demon King who is terrorizing villages. But before he goes, he can choose one item of any kind to aid him in his quest, and the future hero selects Aqua. But Kazuma has made a grave mistake—Aqua is completely useless!
References: Myanimelist