10 Similar Anime Like Sagrada Reset
Sagrada Reset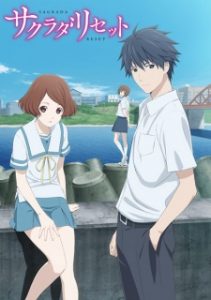 Here are my favorite picks for anime like Sagrada Reset. Keep in mind the list is in no particular order. Enjoy!
Steins;Gate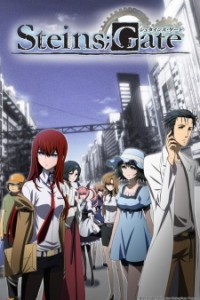 The self-proclaimed mad scientist Rintarou Okabe rents out a room in a rickety old building in Akihabara, where he indulges himself in his hobby of inventing prospective "future gadgets" with fellow lab members: Mayuri Shiina, his air-headed childhood friend, and Hashida Itaru, a perverted hacker nicknamed "Daru." The three pass the time by tinkering with their most promising contraption yet, a machine dubbed the "Phone Microwave," which performs the strange function of morphing bananas into piles of green gel.
Though miraculous in itself, the phenomenon doesn't provide anything concrete in Okabe's search for a scientific breakthrough; that is, until the lab members are spurred into action by a string of mysterious happenings before stumbling upon an unexpected success—the Phone Microwave can send emails to the past, altering the flow of history.
Charlotte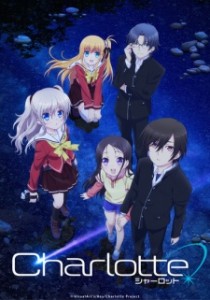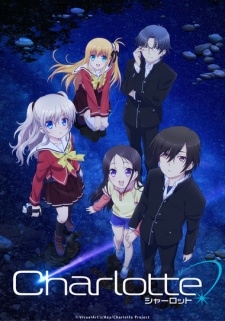 While on the surface Yuu Otosaka appears to be just another charming and intelligent teenager, he has a secret—he has the ability to slip into people's minds and fully control their body for five seconds at a time. Yuu has been using this skill for years to gain the highest grades, which allowed him to enter a prestigious high school.
Rascal Does Not Dream of Bunny Girl Senpai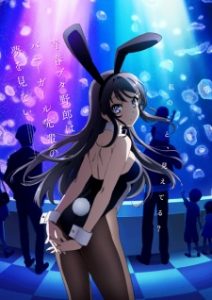 Puberty syndrome – abnormal experiences rumored on the internet to be caused by sensitivity and instability during adolescence.
This year, Sakuta Azusagawa, a second-year student at a high school near Enoshima, meets several girls that are experiencing this "puberty syndrome." For instance, he meets a wild bunny girl in the library. She turns out to be an actress on hiatus, Mai Sakurajima, who is also his senior at the school. For some reason, no one else can see this enchanting girl. How did she become invisible…? As Sakuta searches for answers to help Mai, they spend more time together, and he eventually learns of her hidden feelings…
From the New World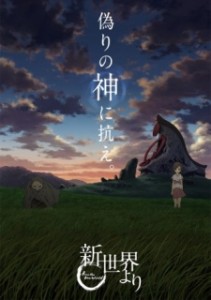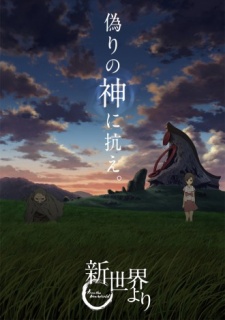 Following a sudden outbreak of psychokinesis in 0.1% of the population, a rapid transformation swept the world. The godlike ability to manipulate matter remotely turned many power wielders to violence, inciting a long period of upheaval. Finally, after a chaotic era shaped by the rise and fall of oppressive regimes, the psychic humans were able to achieve a fragile peace by isolating their society, creating a new world bound by complex rules.
In the town of Kamisu 66, 12-year-old Saki Watanabe has just awakened to her powers and is relieved to rejoin her friends—the mischievous Satoru Asahina, the shy Mamoru Itou, the cheerful Maria Akizuki, and Shun Aonuma, a mysterious boy whom Saki admires—at Sage Academy, a special school for psychics. However, unease looms as Saki begins to question the fate of those unable to awaken to their powers, and the children begin to get involved with secretive matters such as the rumored Tainted Cats said to abduct children.
Re:ZERO -Starting Life in Another World-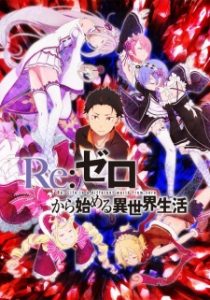 When Subaru Natsuki leaves the convenience store, the last thing he expects is to be wrenched from his everyday life and dropped into a fantasy world. Things aren't looking good for the bewildered teenager; however, not long after his arrival, he is attacked by some thugs. Armed with only a bag of groceries and a now useless cell phone, he is quickly beaten to a pulp. Fortunately, a mysterious beauty named Satella, in hot pursuit after the one who stole her insignia, happens upon Subaru and saves him. In order to thank the honest and kindhearted girl, Subaru offers to help in her search, and later that night, he even finds the whereabouts of that which she seeks. But unbeknownst to them, a much darker force stalks the pair from the shadows, and just minutes after locating the insignia, Subaru and Satella are brutally murdered.
Kokkoku
Having failed 19 job interviews in one day, Juri Yukawa's dreams of moving out of her parents' home are utterly dashed. Stuck living with her working mother Nobuko, NEET brother Tsubasa, laid-off father Takafumi, and single-parent sister Sanae, the only hope for this family to raise a decent adult is her little nephew Makoto. However, this struggling family's life takes a turn for the worse when Makoto and Tsubasa are violently kidnapped by a mysterious organization and held for ransom. With only 30 minutes to deliver five million yen to the criminals, Juri's grandfather reveals a dangerously powerful secret to her and Takafumi.
Bakemonogatari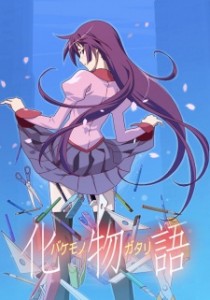 Koyomi Araragi, a third-year high school student, manages to survive a vampire attack with the help of Meme Oshino, a strange man residing in an abandoned building. Though being saved from vampirism and now a human again, several side effects such as superhuman healing abilities and enhanced vision still remain. Regardless, Araragi tries to live the life of a normal student, with the help of his friend and the class president, Tsubasa Hanekawa.
My Teen Romantic Comedy SNAFU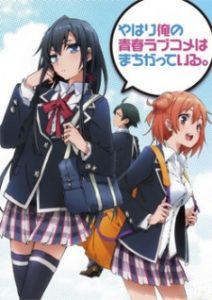 Hachiman Hikigaya is an apathetic high school student with narcissistic and semi-nihilistic tendencies. He firmly believes that joyful youth is nothing but a farce, and everyone who says otherwise is just lying to themselves.
One Week Friends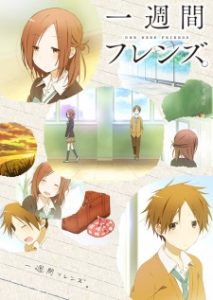 Sixteen-year-old Yuuki Hase finally finds the courage to speak to his crush and ask her if she wants to become friends. The object of his affection, Kaori Fujimiya, is a quiet and reserved girl who cuts herself off from everyone and does not spare him the same blunt rejection she gives everybody else.
Rokka: Braves of the Six Flowers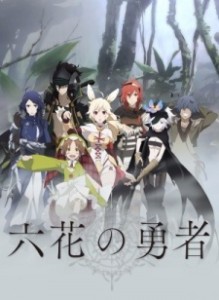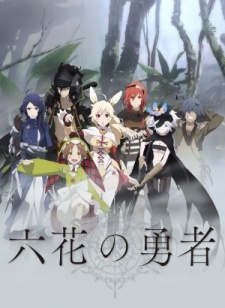 An ancient legend states that with the revival of the Demon God, six heroes—the Braves of the Six Flowers—will be chosen by the Goddess of Fate, granting them power to rise up against the fiends attempting to turn the world into a living hell. Adlet Mayer, self-proclaimed "Strongest Man in the World," has arrived at the continent of Piena in hopes of becoming a Brave. Although it doesn't go as smoothly as he had planned, Adlet is ultimately chosen as one of the six heroes shortly after being greeted by Nashetania Loei Piena Augustra, crown princess and fellow Brave.
References: Myanimelist