10 Similar Anime Like That Time I Got Reincarnated as a Slime
That Time I Got Reincarnated as a Slime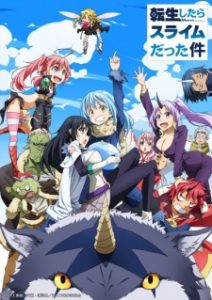 Here are my favorite picks for anime like That Time I Got Reincarnated as a Slime. Keep in mind the list is in no particular order. Enjoy!
Overlord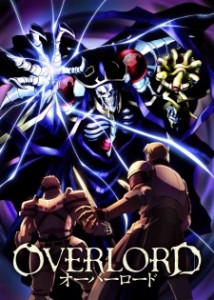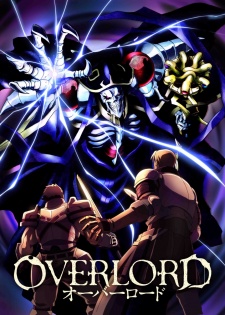 The final hour of the popular virtual reality game Yggdrasil has come. However, Momonga, a powerful wizard and master of the dark guild Ainz Ooal Gown, decides to spend his last few moments in the game as the servers begin to shut down. To his surprise, despite the clock having struck midnight, Momonga is still fully conscious as his character and, moreover, the non-player characters appear to have developed personalities of their own!
KonoSuba: God's Blessing on This Wonderful World!C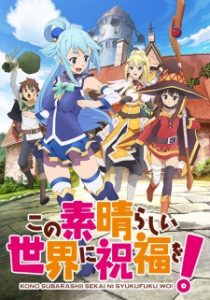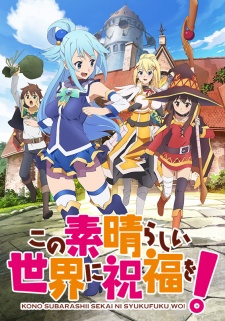 After dying a laughable and pathetic death on his way back from buying a game, high school student and recluse Kazuma Satou finds himself sitting before a beautiful but obnoxious goddess named Aqua. She provides the NEET with two options: continue on to heaven or reincarnate in every gamer's dream—a real fantasy world! Choosing to start a new life, Kazuma is quickly tasked with defeating a Demon King who is terrorizing villages. But before he goes, he can choose one item of any kind to aid him in his quest, and the future hero selects Aqua. But Kazuma has made a grave mistake—Aqua is completely useless!
Death March to the Parallel World Rhapsody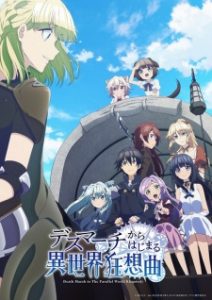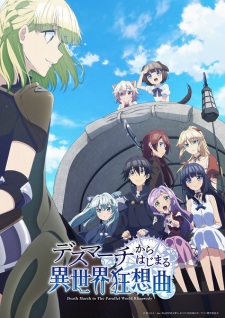 Ichirou Suzuki, a programmer nearing his thirties, is drowning in work. Worn out, he eventually has a chance to catch up on sleep, only to wake up and discover himself in a fantasy RPG world, which is mashed together from the games he was debugging in reality. In this new place, he realizes that not only has his appearance changed to a younger version of himself, but his name has also changed to Satou, a nickname he used while running beta tests on games.
How Not to Summon a Demon Lord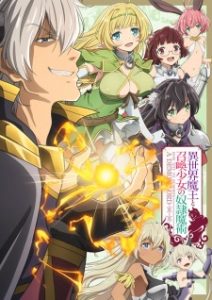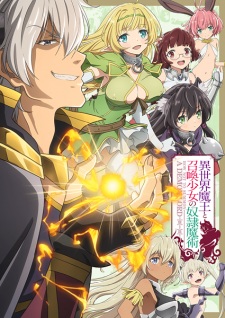 In regards to the MMORPG Cross Reverie, Sakamoto Takuma boasted an overwhelming strength that was enough for him to be called the Demon King by the other players. One day, he gets summoned to another world with his appearance in the game. There, two girls insist, "I am the real summon master." Takuma gets slave-turning magic used for summoned beasts cast on him by the girls.
In Another World With My Smartphone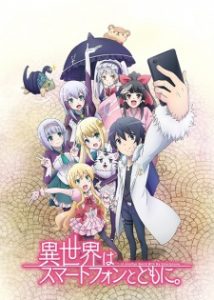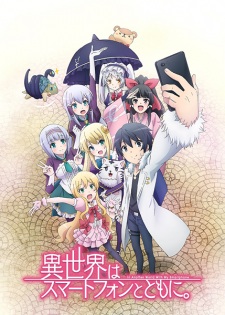 In a thoughtless blunder, God accidentally strikes down Touya Mochizuki with a stray bolt of lightning! As an apology, God offers him one wish and the chance to live again in a magical fantasy world. Touya happily accepts the offer and, for his one wish, asks only to keep his smartphone with him as he begins his journey into this mysterious world.
KonoSuba: God's Blessing on This Wonderful World! 2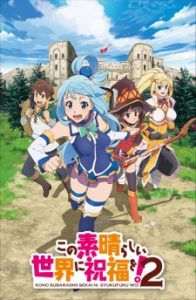 When Kazuma Satou died, he was given two choices: pass on to heaven or be revived in a fantasy world. After choosing the new world, the goddess Aqua tasked him with defeating the Demon King, and let him choose any weapon to aid him. Unfortunately, Kazuma chose to bring Aqua herself and has regretted the decision ever since then.
Wish Upon the Pleiades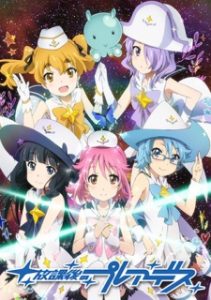 The sky is the limit in Houkago no Pleiades. With telescope in hand, Subaru is set to go to the observation room of her school in order to get a view of that night's meteor shower. What she least expects is that behind the observatory door was not the starry skies, but a lavish garden, complete with a resplendent fountain and a mysterious young boy with long red hair.
Is It Wrong to Try to Pick Up Girls in a Dungeon?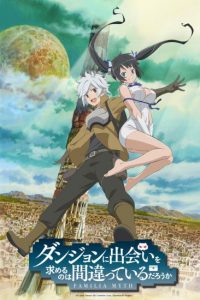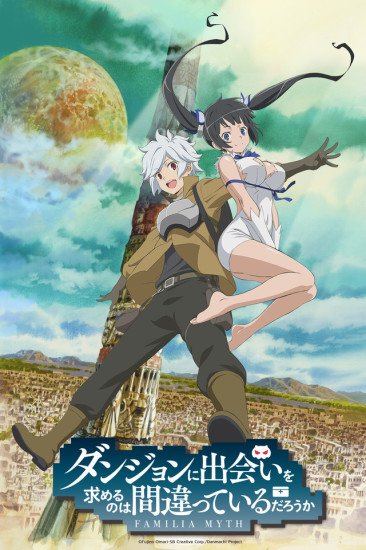 Life in the bustling city of Orario is never dull, especially for Bell Cranel, a naïve young man who hopes to become the greatest adventurer in the land. After a chance encounter with the lonely goddess, Hestia, his dreams become a little closer to reality. With her support, Bell embarks on a fantastic quest as he ventures deep within the city's monster-filled catacombs, known only as the "Dungeon." Death lurks around every corner in the cavernous depths of this terrifying labyrinth, and a mysterious power moves amidst the shadows.
The Seven Deadly Sins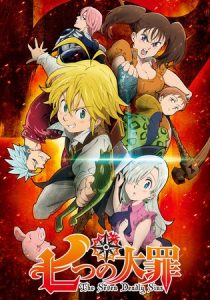 In a world similar to the European Middle Ages, the feared yet revered Holy Knights of Britannia use immensely powerful magic to protect the region of Britannia and its kingdoms. However, a small subset of the Knights supposedly betrayed their homeland and turned their blades against their comrades in an attempt to overthrow the ruler of Liones. They were defeated by the Holy Knights, but rumors continued to persist that these legendary knights, called the "Seven Deadly Sins," were still alive. Ten years later, the Holy Knights themselves staged a coup d'état, and thus became the new, tyrannical rulers of the Kingdom of Liones.
Log Horizon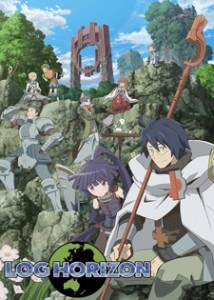 In the blink of an eye, thirty thousand bewildered Japanese gamers are whisked from their everyday lives into the world of the popular MMORPG, Elder Tale, after the game's latest update—unable to log out. Among them is the socially awkward college student Shiroe, whose confusion and shock lasts only a moment as, a veteran of the game, he immediately sets out to explore the limits of his new reality.
References: Myanimelist