10 Similar Anime Like Tsugumomo
Tsugumomo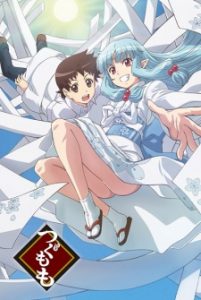 Here are my favorite picks for anime like Tsugumomo. Keep in mind the list is in no particular order. Enjoy!
Isuca
Poor Shinichirou Asano has the worst of luck. His parents abandoned him and ran off to Europe. If that isn't bad enough on its own, they barely left him any money to take care of himself. In order to pay rent and keep a roof over his head, he has to work. Unfortunately, he was just fired from his last job and as a high school student, he doesn't have many other prospects.
Kannagi: Crazy Shrine Maidens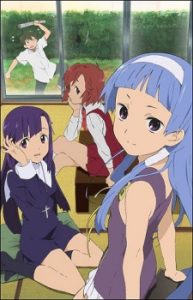 Our unlucky protagonist, Jin, uses the trunk of a sacred tree to carve a statue for a school project. When he takes it outside, to his surprise it begins absorbing the surrounding earth and transforms into, hold your breath on this one, a girl! So like all similar setups this guardian deity is pretty pissed that her tree was cut down and lives with Jin while she takes out her anger on squashing bugs….er, cleaning the "Impurities."
Inukami!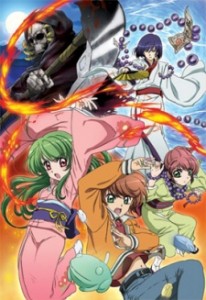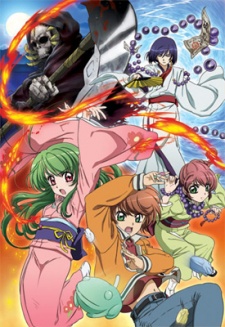 Kawahira Keita is a descendant of a historic Inukami tamer family; however, because he lacked in its ability, he was forsaken by the family. One day, an Inukami named Youko came. She looked graceful, obedient, above all, beautiful. Soon he contracted with her, and she paid homage to him. However, she was a problematic Inukami that no one had been able to control.
Spice and Wolf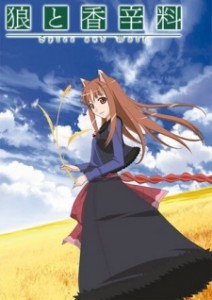 Holo is a powerful wolf deity who is celebrated and revered in the small town of Pasloe for blessing the annual harvest. Yet as years go by and the villagers become more self-sufficient, Holo, who stylizes herself as the "Wise Wolf of Yoitsu," has been reduced to a mere folk tale. When a traveling merchant named Kraft Lawrence stops at Pasloe, Holo offers to become his business partner if he eventually takes her to her northern home of Yoitsu. The savvy trader recognizes Holo's unusual ability to evaluate a person's character and accepts her proposition. Now in the possession of both sharp business skills and a charismatic negotiator, Lawrence inches closer to his goal of opening his own shop. However, as Lawrence travels the countryside with Holo in search of economic opportunities, he begins to realize that his aspirations are slowly morphing into something unexpected.
Rascal Does Not Dream of Bunny Girl Senpai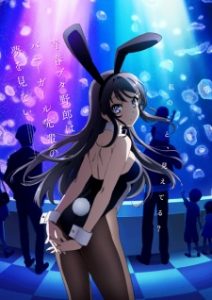 Puberty syndrome – abnormal experiences rumored on the internet to be caused by sensitivity and instability during adolescence.
This year, Sakuta Azusagawa, a second-year student at a high school near Enoshima, meets several girls that are experiencing this "puberty syndrome." For instance, he meets a wild bunny girl in the library. She turns out to be an actress on hiatus, Mai Sakurajima, who is also his senior at the school. For some reason, no one else can see this enchanting girl. How did she become invisible…? As Sakuta searches for answers to help Mai, they spend more time together, and he eventually learns of her hidden feelings…
Omamori Himari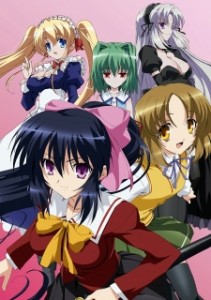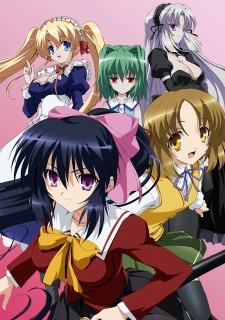 After the death of his parents, Yuuto Amakawa lives a pretty ordinary life in the city. The only problem he has to worry about while attending school alongside Rinko, his next-door neighbor, is his cat allergies. That all changes on his sixteenth birthday, when an Ayakashi—a supernatural creature—attacks him for the sins of his ancestors. Luckily, he is saved by Himari, a mysterious cat-woman with a sword, who explains that Yuuto is the scion of a family of demon-slayers, and she is there to protect him now that the charm that kept him hidden from the supernatural forces of the world has lost its power.
Bludgeoning Angel Dokuro-chan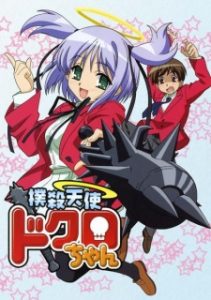 Sakura Kusakabe, a mere junior high student, has committed a horrible crime. Or, rather, he will commit a crime—20 years into the future. The crime in question? He will prevent all women from developing past the age of 12, with immortality as an unintended side effect. As a result, the angel Dokuro Mitsukai is sent from the future as an assassin, armed with with a magical spiked bat named Excalibolg. However, rather than kill him, Dokuro wants to take a different approach. She resolves to be a constant nuisance to Sakura, in an attempt to prevent him from focusing on anything long enough to create his criminal technology.
UFO Ultramaiden Valkyrie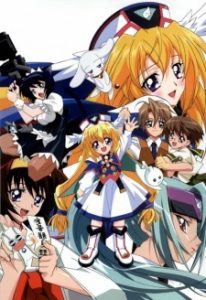 UFO Princess Warukyure, aka UFO Princess Walkyrie is about a princess from outer space who accidentally crashes on earth, where Kazuto desperately tries to maintain the public bath of his grandfather. Due to circumstances, Kazuto receives part of princess Walkyrie's soul which forces her to stay there with him. But that's not the only problem … because her soul lost strength, the princess transforms both mentally and physically into a little kid!
Yuragi-sou no Yuuna-san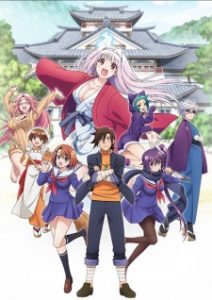 Fuyuzora Kogarashi has the ability to see supernatural, and has been possessed by ghosts since he was a kid. This has caused a lot of trouble in his life, but now he has learned to fight back against the evil spirits! Unfortunately, he's now also very poor, homeless, and hoping for a happier, more normal, high school life. In his search for housing, he's introduced to a very cheap boarding house called Yuragi Manor, which was formerly a popular hot springs inn. It's so cheap because the house is haunted by the spirit of a high school student whose corpse was found there.
Shaman King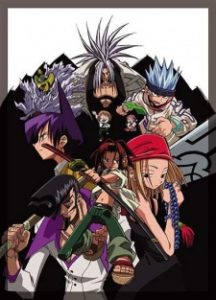 A battle is about to begin in Tokyo: the Shaman Fight, a tournament held every five hundred years where shaman—those who can command spirits—confront each other in combat. The victor of this contest becomes the Shaman King and the only one who is able to contact and control the Great Spirit, allowing them to reshape the world as they please through its immense power.
References: Myanimelist