10 Similar Anime Like Tsuredure Children
Tsuredure Children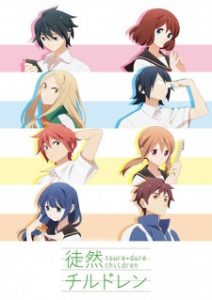 Here are my favorite picks for anime like Tsuredure Children. Keep in mind the list is in no particular order. Enjoy!
Monthly Girls' Nozaki-kun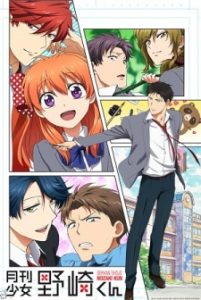 Chiyo Sakura is a cheerful high school girl who has fallen head over heels for the oblivious Umetarou Nozaki. Much to Chiyo's confusion, when she confesses to her beloved Nozaki, he hands her an unfamiliar autograph. As it turns out, the stoic teenage boy is actually a respected shoujo mangaka, publishing under the pen name Sakiko Yumeno! A series of misunderstandings leads to Chiyo becoming one of Nozaki's manga assistants.
Tsukigakirei
With a new school year comes a new crowd of classmates, and for their final year of junior high, aspiring writer Kotarou Azumi and track team member Akane Mizuno end up in the same class. Though initially complete strangers, a few chance encounters stir an innocent desire within their hearts. A yearning gaze, a fluttering heart—the hallmarks of young love slip into their lives as fate brings their paths to a cross.
My Love Story!!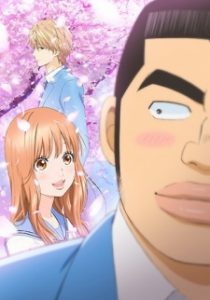 With his muscular build and tall stature, Takeo Gouda is not exactly your average high school freshman. However, behind his intimidating appearance hides a heart of gold, and he is considered a hero by the boys for his courage and chivalry. Unfortunately, these traits do not help much with his love life. As if his looks are not enough to scare the opposite sex away, Takeo's cool and handsome best friend and constant companion Makoto Sunakawa easily steals the hearts of the female students—including every girl Takeo has ever liked.
Hatsukoi Limited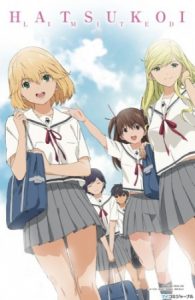 A series relating the intertwined stories about the "first loves" of several middle-schoolers and high-schoolers. Each episode tends to focus on a different character, however the developments established during previous episodes continue to play smaller roles in those following. As the series progresses, an array of unusual and unexpected love webs begin to blossom.
Honobono Log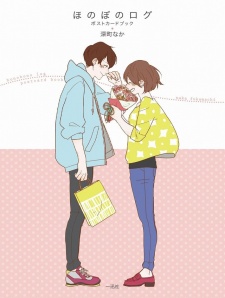 Based on an illustration book by Naka Fukamachi. The anime offers heartwarming peeks at the lives of close couples and families.
Karakai Jozu no Takagi-san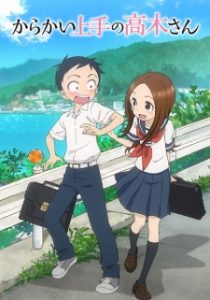 Having a friend that knows you inside out should be a good thing, but in Nishikata's case, the opposite is true.
His classmate Takagi loves to tease him on a daily basis, and she uses her extensive knowledge of his behavior to predict exactly how he will react to her teasing, making it nearly impossible for Nishikata to ever make a successful comeback. Despite this, Nishikata vows to someday give Takagi a taste of her own medicine by making her blush out of embarrassment from his teasing.
Rainbow Days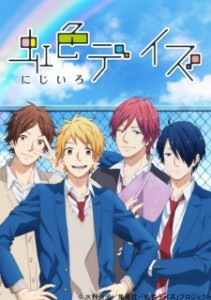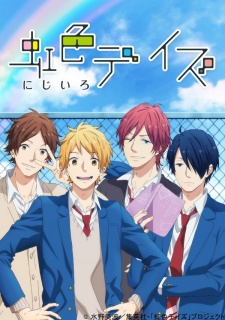 Nijiiro Days follows the colorful lives and romantic relationships of four high school boys—Natsuki Hashiba, a dreamer with delusions of love; Tomoya Matsunaga, a narcissistic playboy who has multiple girlfriends; Keiichi Katakura, a kinky sadist who always carries a whip; and Tsuyoshi Naoe, an otaku who has a cosplaying girlfriend.
When his girlfriend unceremoniously dumps him on Christmas Eve, Natsuki breaks down in tears in the middle of the street and is offered tissues by a girl in a Santa Claus suit. He instantly falls in love with this girl, Anna Kobayakawa, who fortunately attends the same school as him. Natsuki's pursuit of Anna should have been simple and uneventful; however, much to his dismay, his nosy friends constantly meddle in his relationship, as they strive to succeed in their own endeavors of love.
I've Always Liked You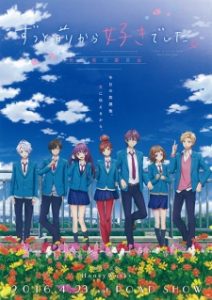 Love is blooming at Sakuragaoka High School. Natsuki Enomoto has finally mustered the courage to confess to her childhood friend, Yuu Setoguchi. However, in the final moments of her confession, an embarrassed Natsuki passes it off as a "practice confession." Oblivious to her true feelings and struggling with his own, Yuu promises to support Natsuki in her quest for love. While Natsuki deals with her failed confession, fellow classmate Koyuki Ayase struggles with his own feelings for Natsuki. Despite his timidness, he is determined to win over her heart.
Place to Place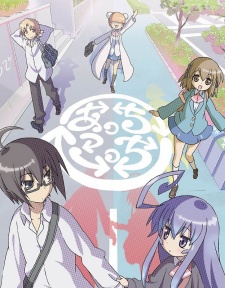 Feelings may come and go, but true love always remains in the heart. Tsumiki Miniwa is in love with her best friend, Io Otonashi. For her, confessing is nearly impossible; but to her friends, they seem to be the perfect match. Cute and petite, Tsumiki comes off more as a friend, and Io's attitude toward her is friendlier than toward others. Despite the constant teasing and obvious hints that his friends have been dropping, Io always seems to miss the signs.
Daily Lives of High School Boys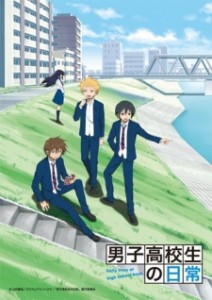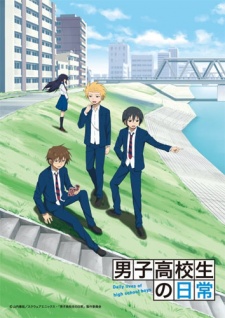 Roaming the halls of the all-boys Sanada North High School are three close comrades: the eccentric ringleader with a hyperactive imagination Hidenori, the passionate Yoshitake, and the rational and prudent Tadakuni. Their lives are filled with giant robots, true love, and intense drama… in their colorful imaginations, at least. In reality, they are just an everyday trio of ordinary guys trying to pass the time, but who said everyday life couldn't be interesting? Whether it's an intricate RPG reenactment or an unexpected romantic encounter on the riverbank at sunset, Danshi Koukousei no Nichijou is rife with bizarre yet hilariously relatable situations that are anything but mundane.
References: Myanimelist