10 Similar Anime Like Urahara
Urahara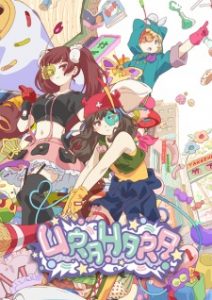 Here are my favorite picks for anime like Urahara. Keep in mind the list is in no particular order. Enjoy!
Flip Flappers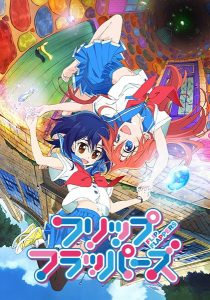 Cocona is an average middle schooler living with her grandmother. And she who has yet to decide a goal to strive for, soon met a strange girl named Papika who invites her to an organization called Flip Flap.
Dragged along by the energetic stranger, Cocona finds herself in the world of Pure Illusion—a bizarre alternate dimension—helping Papika look for crystal shards. Upon completing their mission, Papika and Cocona are sent to yet another world in Pure Illusion. As a dangerous creature besets them, the girls use their crystals to transform into magical girls: Cocona into Pure Blade, and Papika into Pure Barrier. But as they try to defeat the creature before them, three others with powers from a rival organization enter the fray and slay the creature, taking with them a fragment left behind from its body. Afterward, the girls realize that to stand a chance against their rivals and the creatures in Pure Illusion, they must learn to work together and synchronize their feelings in order to transform more effectively.
The Rolling Girls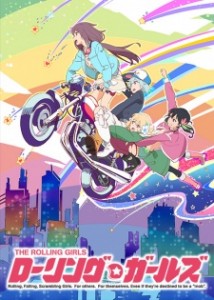 In a dystopian future where Japan's political organization has crumbled after the Great Tokyo War, Japan is broken up into 10 independent nations, with each nation controlled by a gang led by a "Best," a human-proclaimed prophet with destructive superpowers. Nozomi Moritomo is a "Rest"—a normal girl that has just started out as a rookie in the local gang. She wants to help the Best Masami Utoku, her childhood friend and role model, in the ongoing territorial dispute.
FLCL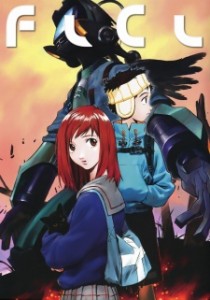 Naota Nandaba is an ordinary sixth grader living in a city where nothing amazing ever seems to happen. After his brother Tasuku leaves town to play baseball in America, Naota takes it upon himself to look after everything Tasuku left behind—from his top bunk bed to his ex-girlfriend Mamimi Samejima, who hasn't stopped clinging to Naota since Tasuku left.
Yuki Yuna is a Hero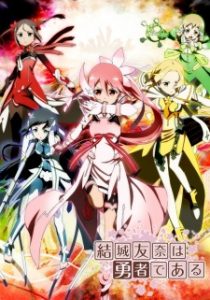 In her everyday life, Yuuna Yuuki is a hero. As proof, she is in her middle school's Hero Club, where she does her best to help others and bring a smile to everyone's face.
But Yuuna, always up to any task, is about to become an even bigger hero. Mysterious destructive forces called Vertexes begin threatening the world she loves, and the Hero Club is called upon by a strange phone app to save it. Along with her best friend Mimori Tougou, as well as sisters Fuu and Itsuki Inubouzaki, they must transform into magical girls in order to battle the Vertexes.
Happy Sugar Life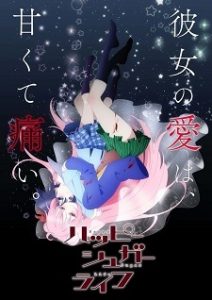 This is a shivering pure love psycho horror story of a girl named Satou Matsuzaka, who has someone she likes. She experiences a sweet feeling when she sleeps with her, and thought it must be love. Everything will be forgiven as long as she protects this feeling, even if she tricks, commits crimes, steals, or even kills, she thought.
Akiba's Trip The Animation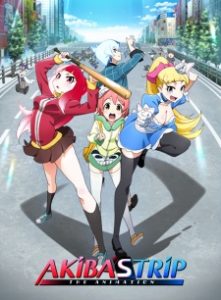 Otaku siblings Tamotsu and Niwaka Denkigai are shopping in Akihabara when it is overrun by vampiric cosplaying monsters! These creatures, known as "Bugged Ones," can possess anyone they bite and soon they begin causing mayhem across the city. As Tamotsu finds himself at the mercy of one of these creatures, he is rescued by the mysterious baseball bat-wielding Matome Mayonaka. Together, they fight through several more encounters with the Bugged Ones, but before long, Tamotsu is fatally wounded protecting Matome. With no other choice, she revives him as a high level Bugged One—just like her!
Alien 9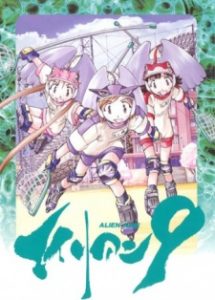 Yuri Ootani, a girl who has been afraid of aliens, has been chosen to be on the alien party with the class president Kumi Kawamura, whose only intention to join the alien party is to get out of presidential duties, as well as Kasumi Tomine who is perfect at everything she does, including fighting all the aliens that come in their way. But can they defeat a massive alien who has already abducted Kasumi?
MILPOM★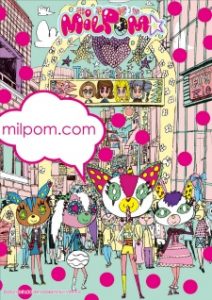 The story takes place in a certain ordinary town where it is natural for everyone to wear an animal costume head. It depicts the everyday life of the main character MILPOM and her friends who live there, filled with the essence of Kawaii and a little bit cynical girls.
Ground Defense Force! Mao-chan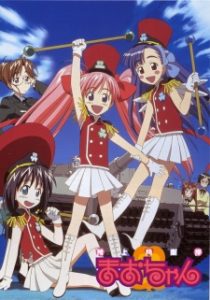 Mao Onigawara is a happy 8-year-old grade-schooler and the granddaughter of Chief of Staff of Ground Defense Force. Equipped with her cloverleaf-shaped badge which enables her to transform (but gives her no special power whatsoever), Mao and her best friends (granddaughters of Chief of Staff of Air and Marine Defense Force, respectively) will defend Japan against the invasion from "cute aliens," who are way too cute to be dealt with by regular armed forces.
Gatchaman Crowds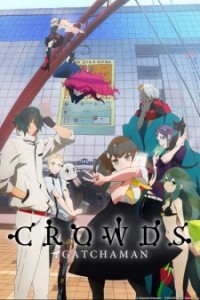 Hajime Ichinose's ordinary life is in for a change when a transcendent being named J.J Robinson hands her a small book called NOTE—a device which transforms her into one of the Gatchaman, the legendary protectors of Tachikawa City. Stressing that the existence of their group must remain a secret, fellow Gatchaman Sugane Tachibana takes Hajime to their base of operations, where Paiman, the panda-like alien leader of the Gatchaman, reveals their purpose: to eliminate aliens that pose a danger to humanity. These existential threats, called MESS, are becoming increasingly dangerous, destroying everything they touch. Now it's up to the Gatchaman and their new recruit to stop them before the world is engulfed in chaos.
References: Myanimelist