10 Similar Anime Like Vatican Miracle Examiner
Vatican Miracle Examiner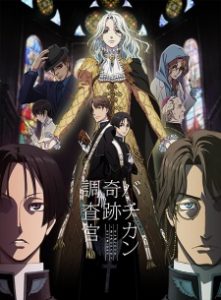 Here are my favorite picks for anime like Vatican Miracle Examiner. Keep in mind the list is in no particular order. Enjoy!
Supernatural The Animation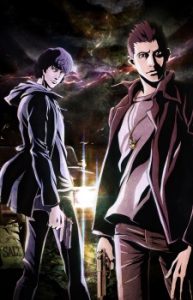 Based on the live-action CW show Supernatural, the anime will be a 22-episode season that will cover the storyline of the live-action version's first two seasons.
The anime project will not only remake the best episodes from the live-action version but also depict original episodes not seen in the live-action version. Those original episodes will include prologues of the Winchester brothers' childhood, anime-only enemies, and episodes featuring secondary characters from the live-action version.
Blue Exorcist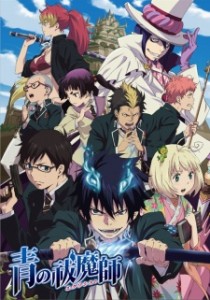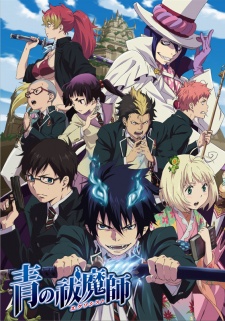 Humans and demons are two sides of the same coin, as are Assiah and Gehenna, their respective worlds. The only way to travel between the realms is by the means of possession, like in ghost stories. However, Satan, the ruler of Gehenna, cannot find a suitable host to possess and therefore, remains imprisoned in his world. In a desperate attempt to conquer Assiah, he sends his son instead, intending for him to eventually grow into a vessel capable of possession by the demon king.
Ghost Hunt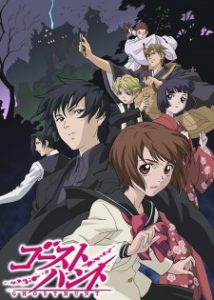 While at school, Taniyama Mai and her friends like to exchange ghost stories. Apparently, there is an abandoned school building on their campus that is the center of many ghost stories. During the story, they are interrupted by a mysterious male figure. The person turns out to be Shibuya Kazuya, a 17-year-old who is president of the Shibuya Psychic Research Company. He was called by the principal to investigate the stories surrounding the abandoned school building.
Qui Shui Yi Yun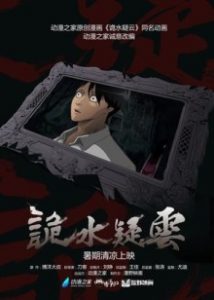 A villa, involved in strange circumstances in the 1990s, is bulldozed and new homes are built on top. The ostensibly peaceful town and its inhabitants will soon have its cover blown wide open. Mysterious forces are at play, rooted in a disturbing truth.
Mouryou no Hako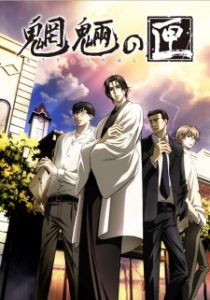 The story follows a series of bizarre murders of schoolgirls who have been dismembered and stuffed into boxes. The private investigator hired by a missing daughter's mother joins forces with an antique book seller and others to unravel the murder spree.
The Lost Village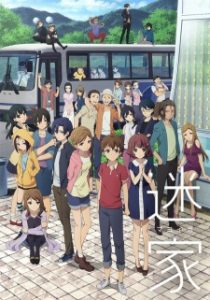 A bus full of eccentric individuals is headed towards the urban legend known as Nanaki Village, a place where one can supposedly start over and live a perfect life. While many have different ideas of why the village cannot be found on any map, or why even the police cannot pinpoint its location, they each look forward to their new lives and just what awaits them once they reach their destination.
Gosick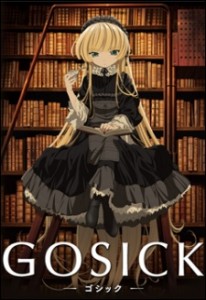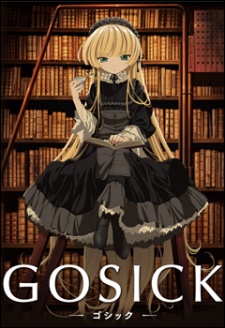 Kazuya Kujou is a foreign student at Saint Marguerite Academy, a luxurious boarding school in the Southern European country of Sauville. Originally from Japan, his jet-black hair and dark brown eyes cause his peers to shun him and give him the nickname "Black Reaper," based on a popular urban legend about the traveler who brings death in the spring.
Hellsing Ultimate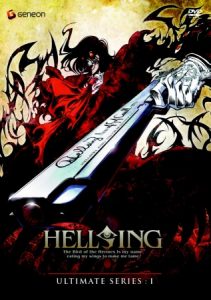 There exist creatures of darkness and evil that plague the night, devouring any human unfortunate enough to be caught in their grasp. On the other side is Hellsing, an organization dedicated to destroying these supernatural forces that threaten the very existence of humanity. At its head is Integra Fairbrook Wingates Hellsing, who commands a powerful military and spends her life fighting the undead.
Integra's vast army, however, pales in comparison with her ultimate weapon: the vampire Alucard, who works against his own kind as an exterminator for Hellsing. With his new vampire servant, Seras Victoria, at his side, Alucard must battle not only monsters, but all those who stand to oppose Hellsing, be they in the guise of good or evil.
Samurai Flamenco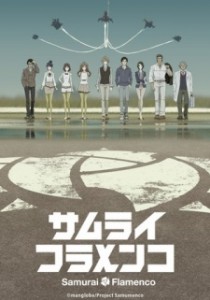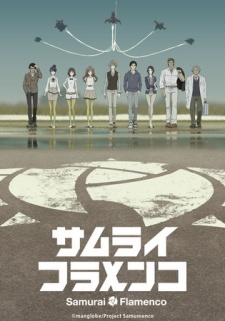 "A hero will never give up, never hide, never be defeated and never accept evil!"
Firmly believing these words, Masayoshi Hazama has been obsessed with superhero shows since childhood. By day, he earns his living as a famous model, and by night, he becomes the gallant hero Samurai Flamenco. Armed with only his superhero costume, he seeks to bring justice to the city and faces anybody who tries to break the law—even rebellious juveniles and people who litter on the street.
Tactics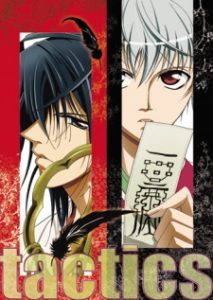 Ichinomiya Kantarou grew up with the ability to see demons, but was isolated and bullied by others who did not share the same gift. Instead, he became being friends with the demons, gaining a great attachment to their existence. One day, Kantarou was told about the strongest demon, the one known as the ogre-eating Tengu. Amazed by the news of his strength, Kantarou vowed to find this demon who was far stronger than any other, deciding to call him Haruka when he did so. Since this time, Kantarou searched far and wide for the ogre-eating Tengu with no luck, making his living by becoming a folklore writer and demon-buster. On a particular job, Kantarou had finally found news of a nearby shrine supposedly the place where the ogre-eating Tengu was sealed.
References: Myanimelist