10 Similar Anime Like Welcome to the Ballroom
Welcome to the Ballroom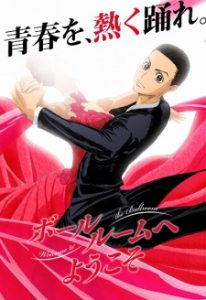 Here are my favorite picks for anime like Welcome to the Ballroom. Keep in mind the list is in no particular order. Enjoy!
Yuri!!! On ICE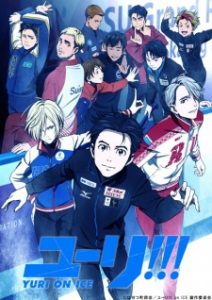 Reeling from his crushing defeat at the Grand Prix Finale, Yuuri Katsuki, once Japan's most promising figure skater, returns to his family home to assess his options for the future. At age 23, Yuuri's window for success in skating is closing rapidly, and his love of pork cutlets and aptitude for gaining weight are not helping either.
Haikyu!!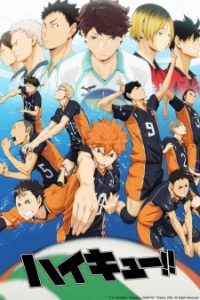 Inspired after watching a volleyball ace nicknamed "Little Giant" in action, small-statured Shouyou Hinata revives the volleyball club at his middle school. The newly-formed team even makes it to a tournament; however, their first match turns out to be their last when they are brutally squashed by the "King of the Court," Tobio Kageyama. Hinata vows to surpass Kageyama, and so after graduating from middle school, he joins Karasuno High School's volleyball team—only to find that his sworn rival, Kageyama, is now his teammate.
Baby Steps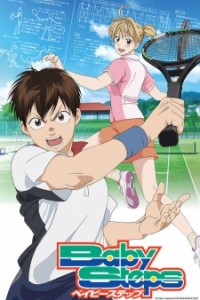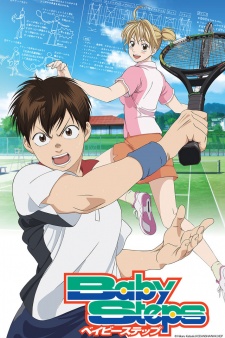 Diligent and methodical honor student Eiichirou Maruo decides to exercise more during the little free time he has available because he is worried about his health. For this reason, after seeing a flyer, he joins the Southern Tennis Club at the beginning of his freshman year.
During his free trial at the club, he meets Natsu Takasaki, another first year student, who is determined on becoming a professional tennis player due to her love for the sport. In contrast, Eiichirou's study-oriented life exists because he believes that it is what he has to do, not because he enjoys it. However, his monotonous days come to an end as the more he plays tennis, the more he becomes fascinated by it.
Your Lie in April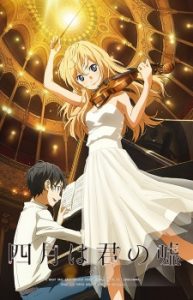 Music accompanies the path of the human metronome, the prodigious pianist Kousei Arima. But after the passing of his mother, Saki Arima, Kousei falls into a downward spiral, rendering him unable to hear the sound of his own piano.
Two years later, Kousei still avoids the piano, leaving behind his admirers and rivals, and lives a colorless life alongside his friends Tsubaki Sawabe and Ryouta Watari. However, everything changes when he meets a beautiful violinist, Kaori Miyazono, who stirs up his world and sets him on a journey to face music again.
Fighting Spirit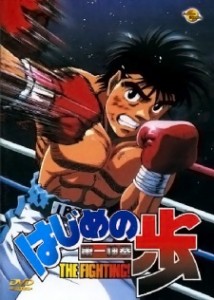 Makunouchi Ippo has been bullied his entire life. Constantly running errands and being beaten up by his classmates, Ippo has always dreamed of changing himself, but never has the passion to act upon it. One day, in the midst of yet another bullying, Ippo is saved by Takamura Mamoru, who happens to be a boxer. Ippo faints from his injuries and is brought to the Kamogawa boxing gym to recover. As he regains consciousness, he is awed and amazed at his new surroundings in the gym, though lacks confidence to attempt anything. Takamura places a photo of Ippo's classmate on a punching bag and forces him to punch it. It is only then that Ippo feels something stir inside him and eventually asks Takamura to train him in boxing. Thinking that Ippo does not have what it takes, Takamura gives him a task deemed impossible and gives him a one week time limit. With a sudden desire to get stronger, for himself and his hard working mother, Ippo trains relentlessly to accomplish the task within the time limit. Thus Ippo's journey to the top of the boxing world begins.
Over Drive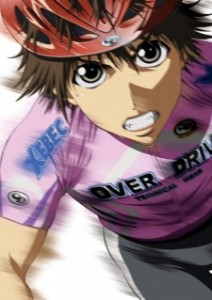 Tour de France, it is the biggest bicycle race in the world. Now, a new achievement is about to be recorded in the history of Tour de France. The top racer is a Japanese boy named Shinozaki Mikoto.
"Why don't you join our bicycle club?" said Fukazawa, Shinozaki Mikoto's secret love.
Unfortunately, despite being a high school student, he doesn't know how to ride a bike. With no real idea of what the bicycle club is, he earnestly practices. After he overcomes this challenge, while he pedals along, something that was smoldering in his mind for 15 years ignites.
Dive!!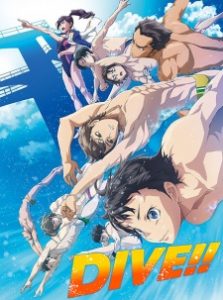 The series revolves around the Mizuki Diving Club (MDC), which is on the verge of closing down after having financial troubles. The club's new coach persuades the club's parent company to stay open on one condition: that the club sends one of its members to next year's Olympics as part of Japan's Olympic team.
Kuroko's Basketball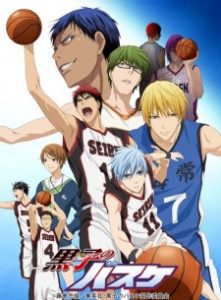 Teikou Junior High School's basketball team is crowned champion three years in a row thanks to five outstanding players who, with their breathtaking and unique skills, leave opponents in despair and fans in admiration. However, after graduating, these teammates, known as "The Generation of Miracles," go their separate ways and now consider each other as rivals.
At Seirin High School, two newly recruited freshmen prove that they are not ordinary basketball players: Taiga Kagami, a promising player returning from the US, and Tetsuya Kuroko, a seemingly ordinary student whose lack of presence allows him to move around unnoticed. Although Kuroko is neither athletic nor able to score any points, he was a member of Teikou's basketball team, where he played as the "Phantom Sixth Man," who easily passed the ball and assisted his teammates.
Seiyu's Life!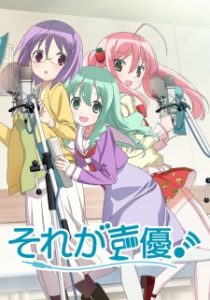 Dreaming of becoming a top-tier professional in the fast-paced, competitive world of voice acting, rookie Futaba Ichinose frantically scurries around, searching for auditions and performance sessions. Rubbing elbows with some of the biggest names in the industry, she tries to find her own unique voice and style.
Food Wars! Shokugeki no Soma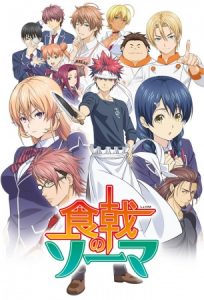 Ever since he was a child, fifteen-year-old Souma Yukihira has helped his father by working as the sous chef in the restaurant his father runs and owns. Throughout the years, Souma developed a passion for entertaining his customers with his creative, skilled, and daring culinary creations. His dream is to someday own his family's restaurant as its head chef.
Yet when his father suddenly decides to close the restaurant to test his cooking abilities in restaurants around the world, he sends Souma to Tootsuki Culinary Academy, an elite cooking school where only 10 percent of the students graduate. The institution is famous for its "Shokugeki" or "food wars," where students face off in intense, high-stakes cooking showdowns.
References: Myanimelist