10 Similar Anime Like Yuri!!! On ICE
Yuri!!! On ICE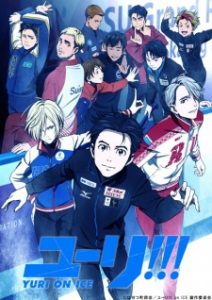 Here are my favorite picks for anime like Yuri!!! On ICE. Keep in mind the list is in no particular order. Enjoy!
No. 6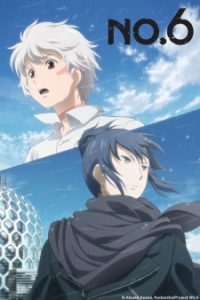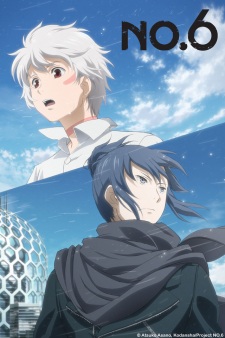 Many years ago, after the end of a bloody world war, mankind took shelter in six city-states that were peaceful and perfect… at least on the surface. However, Shion—an elite resident of the city-state No. 6—gained a new perspective on the world he lives in, thanks to a chance encounter with a mysterious boy, Nezumi. Nezumi turned out to be just one of many who lived in the desolate wasteland beyond the walls of the supposed utopia. But despite knowing that the other boy was a fugitive, Shion decided to take him in for the night and protect him, which resulted in drastic consequences: because of his actions, Shion and his mother lost their status as elites and were relocated elsewhere, and the darker side of the city began to make itself known.
Your Lie in April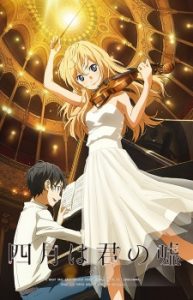 Music accompanies the path of the human metronome, the prodigious pianist Kousei Arima. But after the passing of his mother, Saki Arima, Kousei falls into a downward spiral, rendering him unable to hear the sound of his own piano.
Two years later, Kousei still avoids the piano, leaving behind his admirers and rivals, and lives a colorless life alongside his friends Tsubaki Sawabe and Ryouta Watari. However, everything changes when he meets a beautiful violinist, Kaori Miyazono, who stirs up his world and sets him on a journey to face music again.
Free! – Iwatobi Swim Club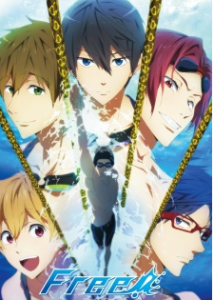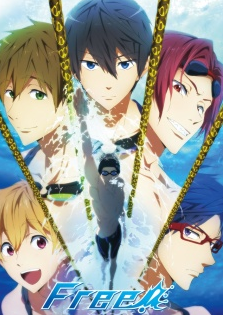 Haruka Nanase has a love for water and a passion for swimming. In elementary school, he competed in and won a relay race with his three friends Rin Matsuoka, Nagisa Hazuki, and Makoto Tachibana. After claiming victory at the tournament, the four friends went their separate ways. Years later, they reunite as high school students; however, Rin couldn't care less about returning to the way things used to be. Not only does he attend a different school, but the sole thing important to him is proving that he is a better swimmer than Haruka.
Welcome to the Ballroom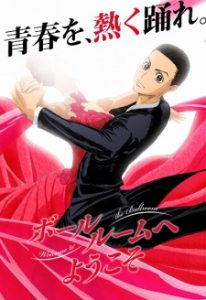 Tatara Fujita is a shy middle schooler who has no particular plan for the future. He has gotten through life by avoiding any kind of confrontation and blending in with the crowd. But blending in isn't enough to get out of trouble, as some bullies harass him for money. Luckily, he is saved by a man named Kaname Sengoku.
Skating Rink Kaleidoscope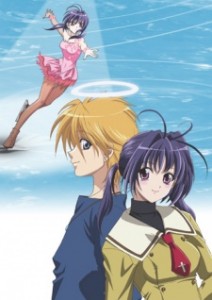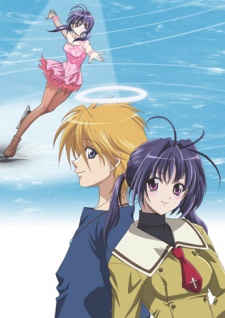 Figure skater Tazusa Sakurano is on the fast track to the Olympics. As a top contender, her chances rest on a single competition in Canada. However, during her program, she falls and hits her head on the ice, knocking her unconscious. At the same time, Canadian stunt pilot Pete Pumps goes down in a fiery blaze.
Haikyu!!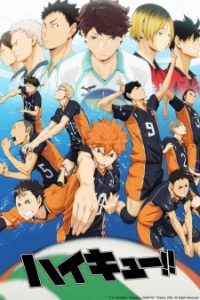 Inspired after watching a volleyball ace nicknamed "Little Giant" in action, small-statured Shouyou Hinata revives the volleyball club at his middle school. The newly-formed team even makes it to a tournament; however, their first match turns out to be their last when they are brutally squashed by the "King of the Court," Tobio Kageyama. Hinata vows to surpass Kageyama, and so after graduating from middle school, he joins Karasuno High School's volleyball team—only to find that his sworn rival, Kageyama, is now his teammate.
 Barakamon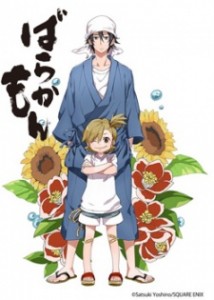 Seishuu Handa is an up-and-coming calligrapher: young, handsome, talented, and unfortunately, a narcissist to boot. When a veteran labels his award-winning piece as "unoriginal," Seishuu quickly loses his cool with severe repercussions.
Prince of Stride: Alternative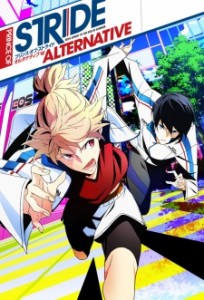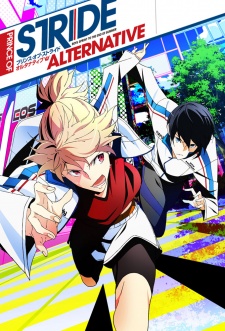 "Stride"—an extreme sport that combines parkour, free running, relay, and sprinting—is what made first year high school student Nana Sakurai enroll in Honan Academy, after being captivated by the school's stride team. Sharing the mutual intention of joining the team is fellow first year and stride maniac, Takeru Fujiwara, and together they request to join. Much to their dismay, however, the stride club is no longer active due to lack of members, and they are now operating under the shogi club.
Ping Pong the Animation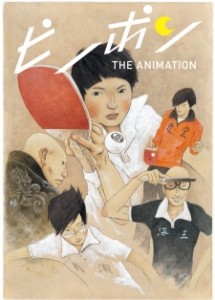 "The hero comes. The hero comes. The hero comes. Chant these words in your mind, and I'll surely come to you…" This mantra is what Makoto Tsukimoto repeats as a source of motivation when he fights through the stress of not only grueling ping pong matches, but also in situations of his life. Makoto doesn't fight alone; he and his friend, Yukata Hoshino, nicknamed Smile and Peco respectively, are two boys who have grown up playing ping pong together nearly every day. Peco, brimming with confidence, aims to be the best table tennis player in the world; Smile, on the other hand, shows little ambition. Nevertheless, the two have always stuck together, with a bond built upon their mutual love for this sport.
Banana Fish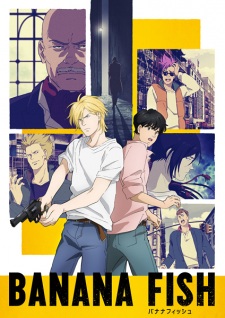 Nature made Ash Lynx beautiful; nurture made him a cold ruthless killer. A runaway brought up as the adopted heir and sex toy of "Papa" Dino Golzine, Ash, now at the rebellious age of seventeen, forsakes the kingdom held out by the devil who raised him. But the hideous secret that drove Ash's older brother mad in Vietnam has suddenly fallen into Papa's insatiably ambitious hands—and it's exactly the wrong time for Eiji Okumura, a pure-hearted young photographer from Japan, to make Ash Lynx's acquaintance…
References: Myanimelist