10 Similar Anime Like In Another World With My Smartphone
In Another World With My Smartphone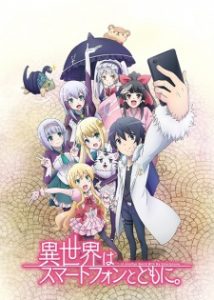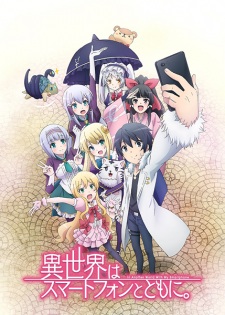 Here are my favorite picks for anime like In Another World With My Smartphone. Keep in mind the list is in no particular order. Enjoy!
Death March to the Parallel World Rhapsody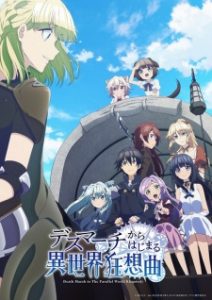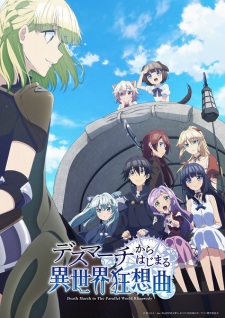 Ichirou Suzuki, a programmer nearing his thirties, is drowning in work. Worn out, he eventually has a chance to catch up on sleep, only to wake up and discover himself in a fantasy RPG world, which is mashed together from the games he was debugging in reality. In this new place, he realizes that not only has his appearance changed to a younger version of himself, but his name has also changed to Satou, a nickname he used while running beta tests on games.
KonoSuba: God's Blessing on This Wonderful World!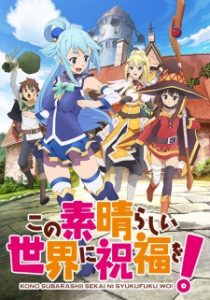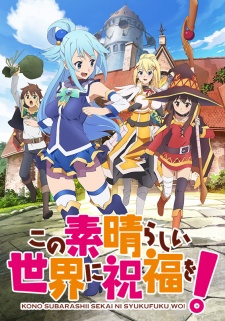 After dying a laughable and pathetic death on his way back from buying a game, high school student and recluse Kazuma Satou finds himself sitting before a beautiful but obnoxious goddess named Aqua. She provides the NEET with two options: continue on to heaven or reincarnate in every gamer's dream—a real fantasy world! Choosing to start a new life, Kazuma is quickly tasked with defeating a Demon King who is terrorizing villages. But before he goes, he can choose one item of any kind to aid him in his quest, and the future hero selects Aqua. But Kazuma has made a grave mistake—Aqua is completely useless!
Sword Art Online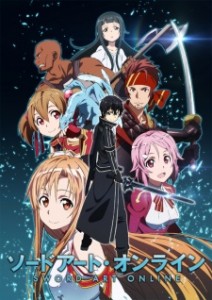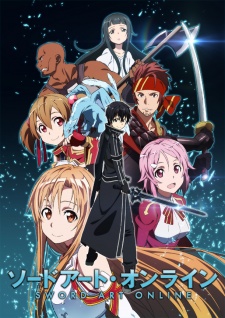 In the year 2022, virtual reality has progressed by leaps and bounds, and a massive online role-playing game called Sword Art Online (SAO) is launched. With the aid of "NerveGear" technology, players can control their avatars within the game using nothing but their own thoughts.
Kazuto Kirigaya, nicknamed "Kirito," is among the lucky few enthusiasts who get their hands on the first shipment of the game. He logs in to find himself, with ten-thousand others, in the scenic and elaborate world of Aincrad, one full of fantastic medieval weapons and gruesome monsters. However, in a cruel turn of events, the players soon realize they cannot log out; the game's creator has trapped them in his new world until they complete all one hundred levels of the game.
Re:ZERO -Starting Life in Another World-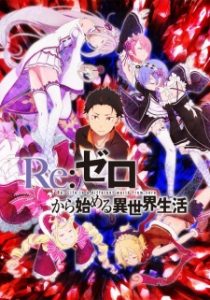 When Subaru Natsuki leaves the convenience store, the last thing he expects is to be wrenched from his everyday life and dropped into a fantasy world. Things aren't looking good for the bewildered teenager; however, not long after his arrival, he is attacked by some thugs. Armed with only a bag of groceries and a now useless cell phone, he is quickly beaten to a pulp. Fortunately, a mysterious beauty named Satella, in hot pursuit after the one who stole her insignia, happens upon Subaru and saves him. In order to thank the honest and kindhearted girl, Subaru offers to help in her search, and later that night, he even finds the whereabouts of that which she seeks. But unbeknownst to them, a much darker force stalks the pair from the shadows, and just minutes after locating the insignia, Subaru and Satella are brutally murdered.
The Master of Ragnarok & Blesser of Einherjar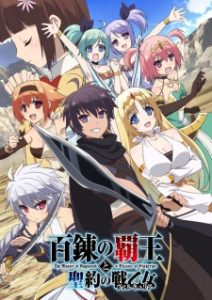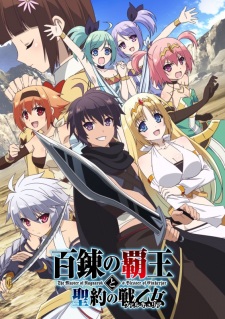 Some urban legends are best left untested! Yuuto Suou gets more than he bargained for when he joins his childhood friend Mitsuki Shimoya in testing out an urban legend. When he uses his phone to take a picture of himself with the local shrine's divine mirror, he is whisked off into another world—one heavily steeped in the lore of the old Norse myths.
Knight's & Magic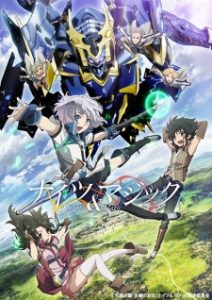 A mecha otaku is reincarnated into another world as Ernesti Echevarria, also known as Eru. In this world, huge humanoid weapons known as Silhouette Knights exist. Dreaming of piloting those robots, Eru and his friends, Archid Olter and Adeltrud Olter, aim to become Knight Runners.
Tenchi Muyo! War on Gemina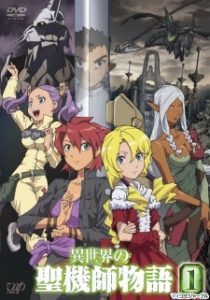 Mysteriously teleported from Earth, Kenshi Masaki finds himself ensnared by a mysterious organization in a world called Geminar, where male mecha pilots are extremely rare. With the promise of returning home, the 15 year-old agrees to pilot a mecha suit called a Sacred Mechanoid and assassinate the ruler of the Shtrayu Empire, Lashara Earth XVIII. However, things do not go according to plan, and Kenshi finds himself prisoner and an object of scrutiny by Lashara and her shipmates. After learning of Kenshi's plight, Lashara offers him the chance to redeem himself by entering her employ. He will act as her servant, practically a slave, but also have a chance to once more pilot a mecha suit. Kenshi is willing to endure Geminar's eccentricities if it means he may return home, but will he ever be able to do so? And what of this mysterious organization that brought him to Geminar to try to kill Lashara?
That Time I Got Reincarnated as a Slime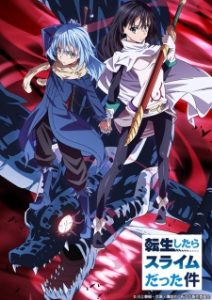 "Rimuru Tempest" is the new name of a slime in a fantasy world taken by a former 37-year-old human Satoru Mikami after he is killed by a passing robber. Broken free from ordinary, stale past life, his fresh adventure in a fantasy world as a slime monster with unique abilities begins.
Outbreak Company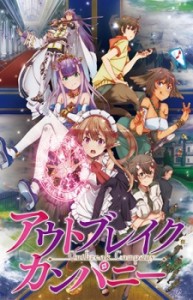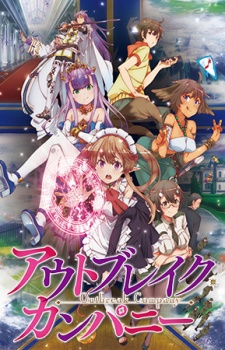 Shinichi Kanou is a shut-in otaku with a vast knowledge of anime, manga, and video games. One day, after applying for a job in hopes of escaping his secluded lifestyle, he is kidnapped and transported to the Eldant Empire—a fantasy world filled with elves, dragons, and dwarves. Trapped in this strange land, Shinichi is given an unlikely task by the Japanese government: to spread otaku culture across the realm by becoming an "Otaku Missionary."
To accomplish his mission, Shinichi has the full support of the Japanese government, as well as the half-elf maid Myucel and Princess Petralka of the Eldant Empire. Together with this ragtag bunch, he will overcome the obstacles of politics, social classes, and ethnic discrimination to promote the ways of the otaku in this holy land.
The Irregular at Magic High School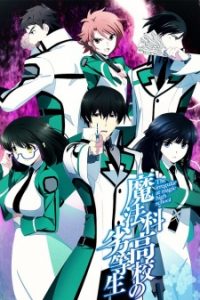 In the dawn of the 21st century, magic, long thought to be folklore and fairy tales, has become a systematized technology and is taught as a technical skill. In First High School, the institution for magicians, students are segregated into two groups based on their entrance exam scores: "Blooms," those who receive high scores, are assigned to the First Course, while "Weeds" are reserve students assigned to the Second Course.
References: Myanimelist