10 Similar Anime Like Comic Girls
Comic Girls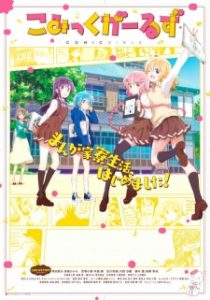 Here are my favorite picks for anime like Comic Girls. Keep in mind the list is in no particular order. Enjoy!
New Game!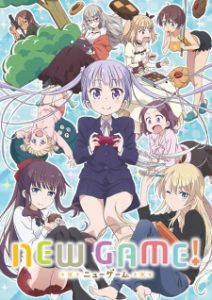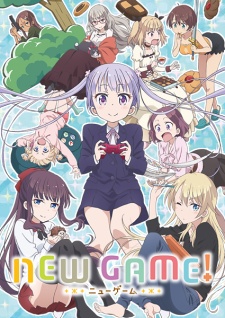 Since childhood, Aoba Suzukaze has loved the Fairies Story game series, particularly the character designs. So when she graduates from high school, it is no surprise that she applies to work at Eagle Jump, the company responsible for making her favorite video game. On her first day, she is excited to learn that she will be working on a new installment to the series: Fairies Story 3—and even more so under Kou Yagami, the lead character designer.
In their department are people who share the same passion for games. There is Yun Iijima, whose specialty is designing monsters; the shy Hifumi Takimoto, who prefers to communicate through instant messaging; Hajime Shinoda, an animation team member with an impressive figurine collection; Rin Tooyama, the orderly art director; Shizuku Hazuki, the game director who brings her cat to work; and Umiko Ahagon, the short-tempered head programmer.
Konohana Kitan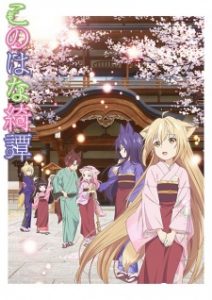 In a bustling village of spirits, Yuzu, a cheerful fox girl, starts her first job as an attendant at the traditional hot springs inn Konohanatei. Though Yuzu has no experience working at such a high-class establishment, Kiri, the affable and reliable head attendant, immediately puts her to work learning the basics.
While Yuzu's eagerness initially proves to be more of a hindrance than a blessing, her playful nature brings a unique charm to the inn, as both customers and her fellow workers quickly warm up to her clumsy yet well-meaning mistakes. Under the guidance of the other foxes—the rigid Satsuki, the carefree Natsume, the critical Ren, and the quiet Sakura—Yuzu steadily learns the trade of an inn attendant while learning to love the magical world surrounding her.
Hidamari Sketch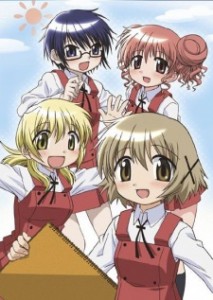 For years, Yuno has dreamed of attending Yamabuki Arts High School, but now that she's been accepted, it means the scary prospect of moving away from her home and family for the first time! Fortunately, Yuno quickly learns that if her new neighbors at the eclectic Hidamari (Sunshine) Apartments aren't technically family, at least the majority share the bond of being fellow art students. From second year students like Hiro and Sae, who try to behave like helpful older sisters (mostly successfully) to her hyperactive new neighbor, classmate and best friend Miyako (who has the scariest apartment ever) Yuno begins to build the support network she'll need for dealing with strange characters like her oddly masculine landlady, her cosplay obsessed home room teacher, her tooth-chattering principal and all of the other odd denizens who inhabit her chosen world of art.
Hinako Note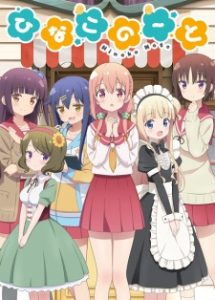 Hinako lives in the countryside and is poor at speaking. She wants to improve her speech to be able to talk to people fluently, so she moves to Tokyo and plans to join the drama club in high school. When she arrives, however, it turns out her boarding house is a secondhand bookstore, and a beautiful girl who eats books lives there.
Bakuman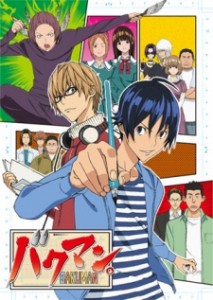 As a child, Moritaka Mashiro dreamt of becoming a mangaka, just like his childhood hero and uncle, Tarou Kawaguchi, creator of a popular gag manga. But when tragedy strikes, he gives up on his dream and spends his middle school days studying, aiming to become a salaryman instead.
One day, his classmate Akito Takagi, the school's top student and aspiring writer, notices the detailed drawings in Moritaka's notebook. Seeing the vast potential of his artistic talent, Akito approaches Moritaka, proposing that they become mangaka together. After much convincing, Moritaka realizes that if he is able to create a popular manga series, he may be able to get the girl he has a crush on, Miho Azuki, to take part in the anime adaptation as a voice actor. Thus the pair begins creating manga under the pen name Muto Ashirogi, hoping to become the greatest mangaka in Japan, the likes of which no one has ever seen.
Slow Start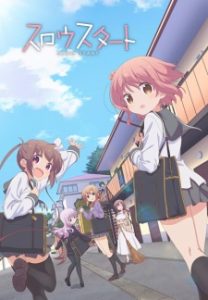 Hana Ichinose is a normal 16-year-old high school student. However, there is something different about her: She enrolled in high school one year late! Her classmates are unaware of this, and Hana will have to work hard to catch up with everyone else.
The Pet Girl of Sakurasou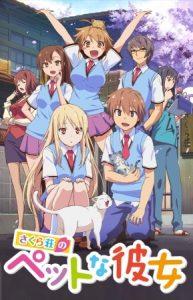 When abandoned kittens and his good conscience force second year Sorata Kanda to move into Suimei High School's infamous Sakura Hall, the satellite dorm and its eccentric, misfit residents turn his life upside down. The decidedly average Sorata finds it difficult to fit in with the bizarre collection of dorm residents like Misaki, an energetic animator; Jin, a playwright playboy; Ryuunosuke, a reclusive programmer; and Chihiro, the dorm manager, art teacher, and party girl.
Sorata's friend Nanami, a second year student and aspiring voice actress, pushes him to find new owners for the many cats so that he can quickly move back into the regular dorms. However, his desire to escape Sakura Hall wavers when the pet-like and infantile second year Mashiro Shiina, a world-class artistic savant looking to become a mangaka, transfers in during the spring trimester and quickly latches onto him.
Anne Happy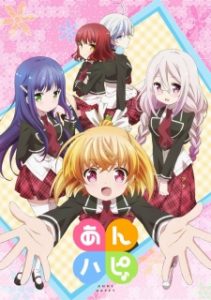 Tennomifune Academy is an elite institution for the best and the brightest, with the exception of Class 1-7, the so-called "Happiness Class." Each member of the classroom copes with personal misfortunes, and the special class is geared to help them move past their issues and find true happiness.
After being accepted into the academy, An Hanakoizumi, Ruri Hibarigaoka, and Botan Kumegawa find themselves placed into the Happiness Class, plagued by dreadful luck, love problems, and bad health respectively. Alongside their classmates, they do their best to overcome the difficulties they are faced with in pursuit of a life filled with joy.
Seiyu's Life!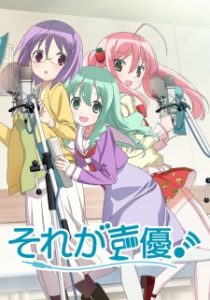 Dreaming of becoming a top-tier professional in the fast-paced, competitive world of voice acting, rookie Futaba Ichinose frantically scurries around, searching for auditions and performance sessions. Rubbing elbows with some of the biggest names in the industry, she tries to find her own unique voice and style.
Anima Yell!
The manga centers on Kohane Hatoya, a young woman who loves to be helpful to others. After she moves from middle school to high school, she becomes fascinated with cheerleading, and she starts a cheerleading club at her high school. Joining Kohane in her cheerleading activities is the experienced Hizume and Kohane's childhood friend Uki.
Wakaba Girl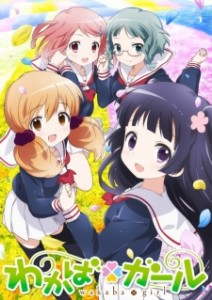 Wakaba Kohashi, a sheltered rich girl, dreams of becoming a fashionable and trendy gyaru because she admires their outgoing and carefree nature. With this goal in mind, Wakaba begins the school year hoping to make her high school debut as a gyaru. On the first day of class, she meets the pure Moeko Tokita, the serious Nao Mashiba, and the eccentric Mao Kurokawa, and the four of them quickly become friends as they learn about and imitate each other's lifestyles.
References: Myanimelist