10 Similar Anime Like Happy Sugar Life
Happy Sugar Life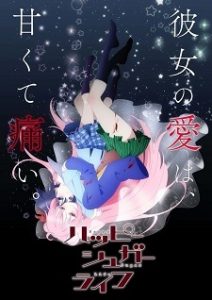 Here are my favorite picks for anime like Happy Sugar Life. Keep in mind the list is in no particular order. Enjoy!
Future Diary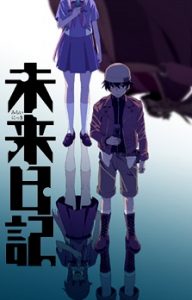 Lonely high school student, Yukiteru Amano, spends his days writing a diary on his cellphone, while conversing with his two seemingly imaginary friends Deus Ex Machina, who is the god of time and space, and Murmur, the god's servant. Revealing himself to be an actual entity, Deus grants Yukiteru a "Random Diary," which shows highly descriptive entries based on the future and forces him into a bloody battle royale with 11 other holders of similarly powerful future diaries.
Puella Magi Madoka Magica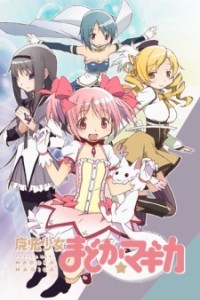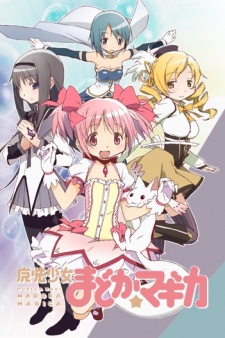 Madoka Kaname and Sayaka Miki are regular middle school girls with regular lives, but all that changes when they encounter Kyuubey, a cat-like magical familiar, and Homura Akemi, the new transfer student.
Kyuubey offers them a proposition: he will grant any one of their wishes and in exchange, they will each become a magical girl, gaining enough power to fulfill their dreams. However, Homura Akemi, a magical girl herself, urges them not to accept the offer, stating that everything is not what it seems.
Higurashi When They Cry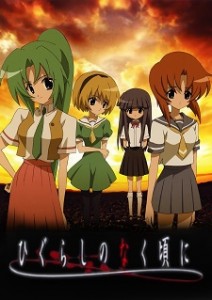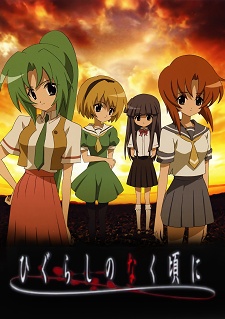 Keiichi Maebara has just moved to the quiet little village of Hinamizawa in the summer of 1983, and quickly becomes inseparable friends with schoolmates Rena Ryuuguu, Mion Sonozaki, Satoko Houjou, and Rika Furude. However, darkness lurks underneath the seemingly idyllic life they lead.
School-Live!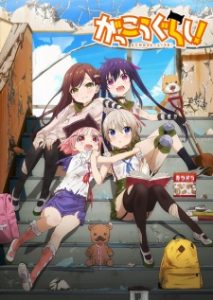 Yuki Takeya loves her school so much that she does not want to ever leave! Megurigaoka High School is a unique and lively place where Yuki enjoys her carefree life as a third-year high school student and member of the School Living Club. The club, consisting of the president Yuuri Wakasa, the athletic Kurumi Ebisuzawa, the mature junior Miki Naoki, the supervising teacher Megumi Sakura, and the club dog Taroumaru, prides itself on making the most of life at school. However, this illusion of endless bliss is just a bubble waiting to be burst because Yuki is unable to perceive what is truly happening around her. In reality, all is not as it seems—the real purpose of the School Living Club is to escape from the shocking and disturbing truth: the girls are in the middle of a zombie apocalypse and have barricaded themselves inside the school as the sole survivors.
From the New World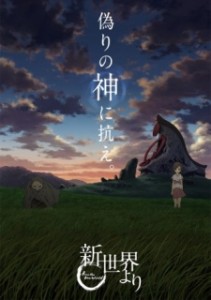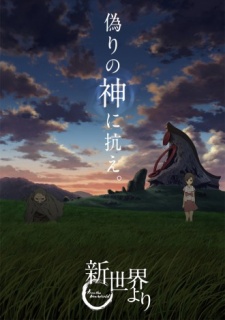 Following a sudden outbreak of psychokinesis in 0.1% of the population, a rapid transformation swept the world. The godlike ability to manipulate matter remotely turned many power wielders to violence, inciting a long period of upheaval. Finally, after a chaotic era shaped by the rise and fall of oppressive regimes, the psychic humans were able to achieve a fragile peace by isolating their society, creating a new world bound by complex rules.
Terror in Resonance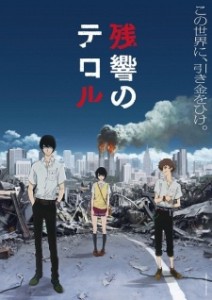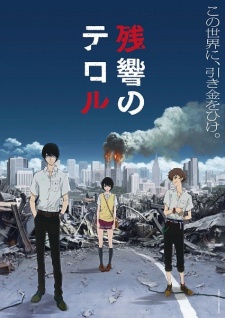 Painted in red, the word "VON" is all that is left behind after a terrorist attack on a nuclear facility in Japan. The government is shattered by their inability to act, and the police are left frantically searching for ways to crack down the perpetrators. The public are clueless—until, six months later, a strange video makes its way onto the internet. In it, two teenage boys who identify themselves only as "Sphinx" directly challenge the police, threatening to cause destruction and mayhem across Tokyo. Unable to stop the mass panic quickly spreading through the city and desperate for any leads in their investigation, the police struggle to act effectively against these terrorists, with Detective Kenjirou Shibazaki caught in the middle of it all.
School Days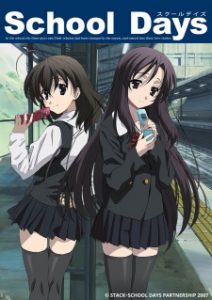 High school student Makoto Itou first notices Kotonoha Katsura at the start of his second semester, freshman year. Immediately, he becomes entranced by her beauty, but his bashfulness doesn't allow him to approach her, even though they ride the same train every day. Instead, he snaps a photo of her in secret and sets it as his cell phone's wallpaper: a charm that, if kept under wraps, would supposedly help you realize your love. However, classmate Sekai Saionji spots the picture, but instead of ratting him out, she offers to help set him up with Kotonoha—going so far as befriending her just for him. Thus, the trio begins a rather impromptu friendship.
Urahara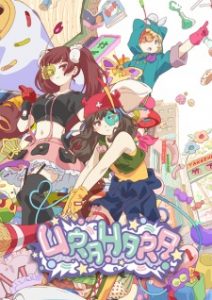 Three high school girls are putting together a limited-time shop called "PARK" in Japan's Harajuku. One day, aliens come to Earth with the intent to steal the famed district's culture. At the same time, a mysterious girl appears. The three girls band together to defeat the alien threat and protect their beloved Harajuku.
Magical Girl Site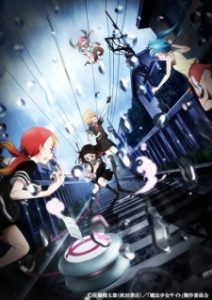 Aya Asagiri is a middle school girl who has problems both at school with bullying and at home from physical abuse by her brother. While browsing online, a website pops up on her computer featuring a creepy looking person. This person appears to take pity on her, and announces that she has granted Asagiri magical powers.
Scum's Wish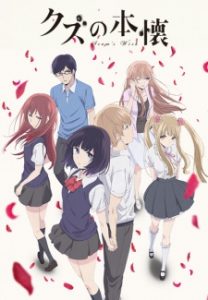 To the outside world, Hanabi Yasuraoka and Mugi Awaya are the perfect couple. But in reality, they just share the same secret pain: they are both in love with other people they cannot be with.
Hanabi has loved her childhood friend and neighbor Narumi Kanai for as long as she can remember, so she is elated to discover that he is her new homeroom teacher. However, Narumi is soon noticed by the music teacher, Akane Minagawa, and a relationship begins to blossom between them, much to Hanabi's dismay.
References: Myanimelist