10 Similar Anime to King's Game
King's Game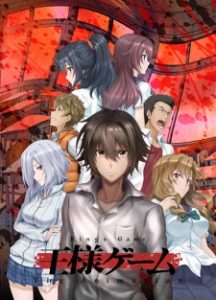 Here are my favorite picks for anime like King's Game. Keep in mind the list is in no particular order. Enjoy!
The Future Diary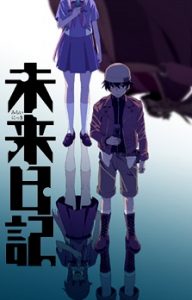 Lonely high school student, Yukiteru Amano, spends his days writing a diary on his cellphone, while conversing with his two seemingly imaginary friends Deus Ex Machina, who is the god of time and space, and Murmur, the god's servant. Revealing himself to be an actual entity, Deus grants Yukiteru a "Random Diary," which shows highly descriptive entries based on the future and forces him into a bloody battle royale with 11 other holders of similarly powerful future diaries.
Another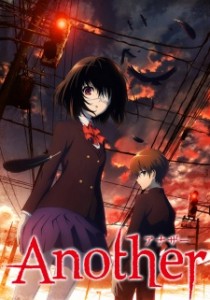 In 1972, a popular student in Yomiyama North Middle School's class 3-3 named Misaki passed away during the school year. Since then, the town of Yomiyama has been shrouded by a fearful atmosphere, from the dark secrets hidden deep within.
Twenty-six years later, 15-year-old Kouichi Sakakibara transfers into class 3-3 of Yomiyama North and soon after discovers that a strange, gloomy mood seems to hang over all the students. He also finds himself drawn to the mysterious, eyepatch-wearing student Mei Misaki; however, the rest of the class and the teachers seem to treat her like she doesn't exist. Paying no heed to warnings from everyone including Mei herself, Kouichi begins to get closer not only to her, but also to the truth behind the gruesome phenomenon plaguing class 3-3 of Yomiyama North.
The Lost Village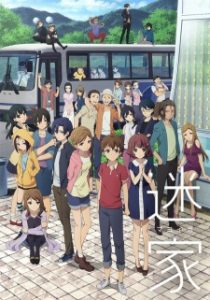 A bus full of eccentric individuals is headed towards the urban legend known as Nanaki Village, a place where one can supposedly start over and live a perfect life. While many have different ideas of why the village cannot be found on any map, or why even the police cannot pinpoint its location, they each look forward to their new lives and just what awaits them once they reach their destination.
Danganronpa: The Animation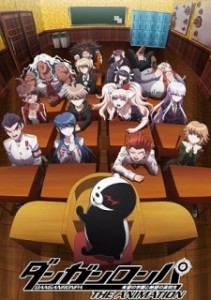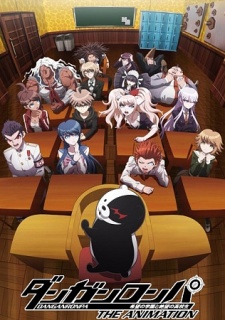 Hope's Peak Academy is an elite high school that accepts only the most talented students. Individuals who successfully enroll receive their own unique titles, suitably reflective of their skills and traits. Of the fifteen candidates admitted to the peculiar school that year, Makoto Naegi is a completely ordinary individual who has been accepted by sheer chance, with the title of "Super High School-Level Luck."
Btooom!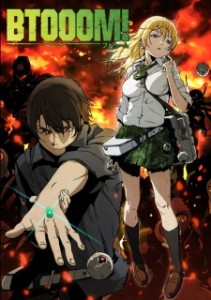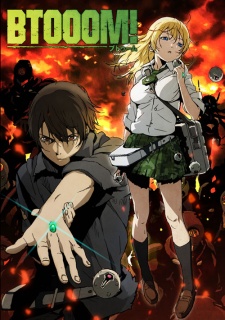 Ryouta Sakamoto is unemployed and lives with his mother, his only real achievement being that he is Japan's top player of the popular online video game, "Btooom!" However, his peaceful life is about to change when he finds himself stranded on an island in the middle of nowhere, with a small, green crystal embedded in his left hand and no memory of how he got there. To his shock, someone has decided to recreate the game he is so fond of in real life, with the stakes being life or death.
Magical Girl Site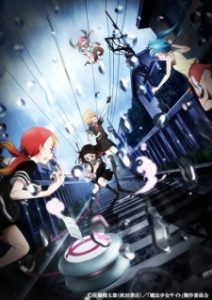 Aya Asagiri is a middle school girl who has problems both at school with bullying and at home from physical abuse by her brother. While browsing online, a website pops up on her computer featuring a creepy looking person. This person appears to take pity on her, and announces that she has granted Asagiri magical powers.
Corpse Party: Tortured Souls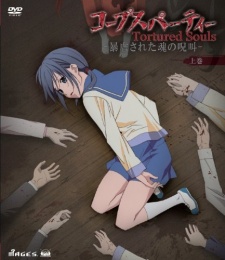 Nine students gather in their high school at night to bid farewell to a friend. As is customary among many high school students, they perform a sort of ritual for them to remain friends forever, using small paper charms shaped like dolls.
However, the students do not realize that these charms are connected to Heavenly Host Academy—an elementary school that was destroyed years ago after a series of gruesome murders took place, a school that rests under the foundation of their very own Kisaragi Academy. Now, trapped in an alternate dimension with vengeful ghosts of the past, the students must work together to escape—or join the spirits of the damned forever.
When They Cry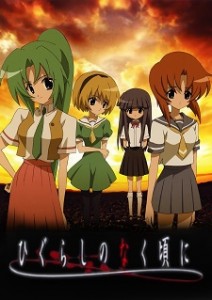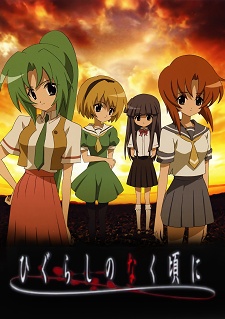 Keiichi Maebara has just moved to the quiet little village of Hinamizawa in the summer of 1983, and quickly becomes inseparable friends with schoolmates Rena Ryuuguu, Mion Sonozaki, Satoko Houjou, and Rika Furude. However, darkness lurks underneath the seemingly idyllic life they lead.
As the village prepares for its annual festival, Keiichi learns about the local legends surrounding it. To his horror, he discovers that there have been several murders and disappearances in the village in the recent years, and that they all seem to be connected to the festival and the village's patron god, Oyashiro. Keiichi tries to ask his new friends about these incidents, but they are suspiciously silent and refuse to give him the answers he needs. As more and more bizarre events occur, he wonders just what else his friends might be keeping from him, and if he can even trust them at all.
Lostorage conflated WIXOSS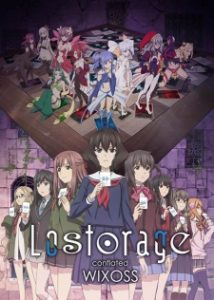 The peaceful days turn out to be short-lived as the shadow of another Selector Battle looms large. Kiyoi Mizushima is the first to notice that things are amiss, and she makes her move to put an end to the cycle of darkness.The Battle this time includes a new card, "Key," and has been set up with rules different than before. With both the mastermind and their motive shrouded in mystery, the darkness grows ever deeper and more menacing. Suzuko Homura, Chinatsu Morishita, Hanna Mikage, Ruuko Kominato, Yuzuki Kurebayashi, Hitoe Uemura, and Akira Aoi, the Selectors gather once again.
Magical Girl Raising Project
For many individuals in N-City, playing the popular social role-playing game Magical Girl Raising Project is as close as they could come to being a real magical girl. However, for some rare players, that dream can become a reality. One such girl is Koyuki Himekawa, who receives a notification one night that she has been selected to become a magical girl, her in-game avatar Snow White.
References: Myanimelist