10 Similar Anime Like Magical Girl Site
Magical Girl Site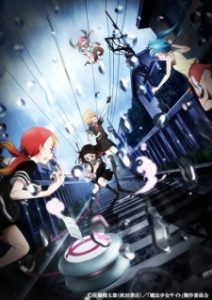 Here are my favorite picks for anime like Magical Girl Site. Keep in mind the list is in no particular order. Enjoy!
Puella Magi Madoka Magica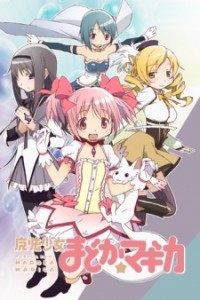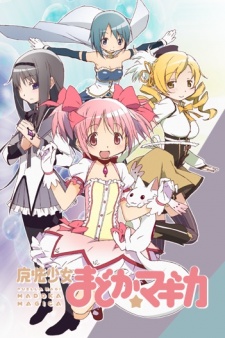 Madoka Kaname and Sayaka Miki are regular middle school girls with regular lives, but all that changes when they encounter Kyuubey, a cat-like magical familiar, and Homura Akemi, the new transfer student.
Kyuubey offers them a proposition: he will grant any one of their wishes and in exchange, they will each become a magical girl, gaining enough power to fulfill their dreams. However, Homura Akemi, a magical girl herself, urges them not to accept the offer, stating that everything is not what it seems.
Magical Girl Raising Project
For many individuals in N-City, playing the popular social role-playing game Magical Girl Raising Project is as close as they could come to being a real magical girl. However, for some rare players, that dream can become a reality. One such girl is Koyuki Himekawa, who receives a notification one night that she has been selected to become a magical girl, her in-game avatar Snow White.
Elfen Lied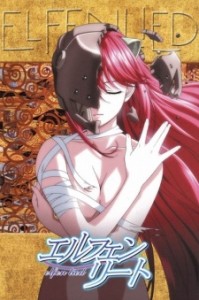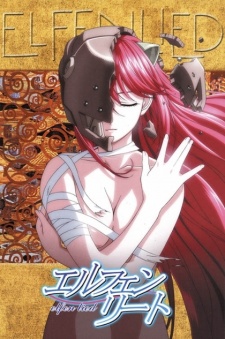 Lucy is a special breed of human referred to as "Diclonius," born with a short pair of horns and invisible telekinetic hands that lands her as a victim of inhumane scientific experimentation by the government. However, once circumstances present her an opportunity to escape, Lucy, corrupted by the confinement and torture, unleashes a torrent of bloodshed as she escapes her captors.
During her breakout, she receives a crippling head injury that leaves her with a split personality: someone with the mentality of a harmless child possessing limited speech capacity. In this state of instability, she stumbles upon two college students, Kouta and his cousin Yuka, who unknowingly take an injured fugitive into their care, unaware of her murderous tendencies. This act of kindness will change their lives, as they soon find themselves dragged into the shadowy world of government secrecy and conspiracy.
Higurashi When They Cry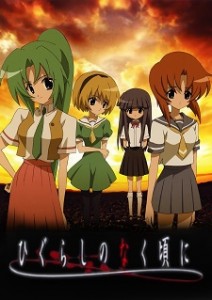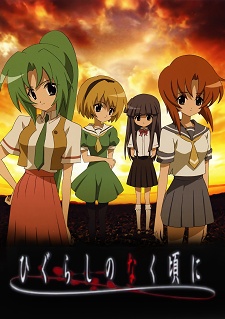 Keiichi Maebara has just moved to the quiet little village of Hinamizawa in the summer of 1983, and quickly becomes inseparable friends with schoolmates Rena Ryuuguu, Mion Sonozaki, Satoko Houjou, and Rika Furude. However, darkness lurks underneath the seemingly idyllic life they lead.
As the village prepares for its annual festival, Keiichi learns about the local legends surrounding it. To his horror, he discovers that there have been several murders and disappearances in the village in the recent years, and that they all seem to be connected to the festival and the village's patron god, Oyashiro. Keiichi tries to ask his new friends about these incidents, but they are suspiciously silent and refuse to give him the answers he needs. As more and more bizarre events occur, he wonders just what else his friends might be keeping from him, and if he can even trust them at all.
Jigoku Shoujo (Hell Girl)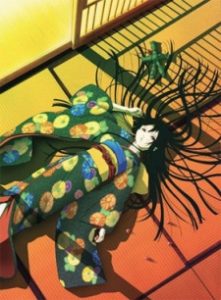 Have you heard of Hell Correspondence? Those with a powerful grudge may only access this mysterious website at midnight, allowing them to enter anyone's name and have that person be ferried straight to hell. Ai Enma, the Hell Girl, will not judge whether or not the chosen target deserves punishment; she will merely exact revenge on them for you. Not much is known about this young girl other than that she swiftly carries out her tasks with the help of three straw dolls. There is just one catch, however—as payment for carrying out such a request, the user must condemn themselves to an afterlife in hell.
King's Game The Animation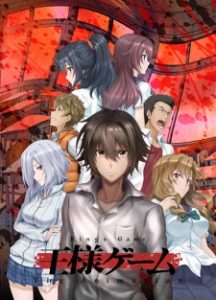 It can be rough transferring to a new school—even more so if you don't want to make any friends, like Nobuaki Kanazawa. But the reason for his antisocial behavior soon becomes clear when his class receives a text from someone called "The King." Included are instructions for the "King's Game," and all class members must participate. Those who refuse to play, quit halfway, or don't follow an order in the allotted time of 24 hours will receive a deadly punishment.
Having played the game before and watched as those around him died, Nobuaki tries to warn his clueless classmates. Unfortunately, they only believe him after the King's Game claims its first casualties. Stuck in a horrific situation with no chance of escape, Nobuaki has a choice: put his own survival above those around him, or do what he couldn't before and save his classmates.
Accel World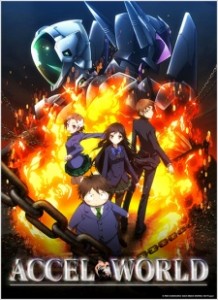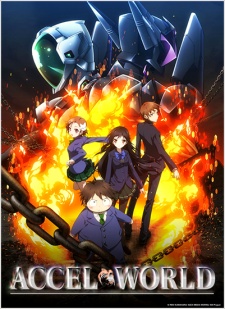 Haruyuki Arita is an overweight, bullied middle schooler who finds solace in playing online games. But his life takes a drastic turn one day, when he finds that all his high scores have been topped by Kuroyukihime, the popular vice president of the student council. She then invites him to the student lounge and introduces him to "Brain Burst," a program which allows the users to accelerate their brain waves to the point where time seems to stop. Brain Burst also functions as an augmented reality fighting game, and in order to get more points to accelerate, users must win duels against other players. However, if a user loses all their points, they will also lose access to Brain Burst forever.
Caligula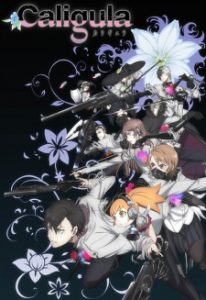 Mobius is a perfect digital world for the imagined benefit of humanity by μ, a virtual idol program that attained sentience and self-awareness. Only humans who are suffering in the real world and strongly relate to μ's songs are lured into Mobius.
Once they enter, people often forget that the real world exists. Regardless of age or gender, they are turned into students and forced to experience school life over and over, which μ considers "the most radiant time in a person's life."
Yuki Yuna is a Hero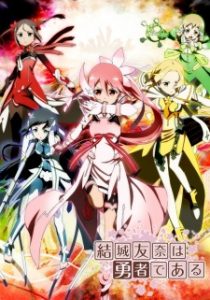 In her everyday life, Yuuna Yuuki is a hero. As proof, she is in her middle school's Hero Club, where she does her best to help others and bring a smile to everyone's face.
But Yuuna, always up to any task, is about to become an even bigger hero. Mysterious destructive forces called Vertexes begin threatening the world she loves, and the Hero Club is called upon by a strange phone app to save it. Along with her best friend Mimori Tougou, as well as sisters Fuu and Itsuki Inubouzaki, they must transform into magical girls in order to battle the Vertexes.
Happy Sugar Life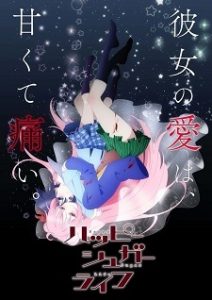 This is a shivering pure love psycho horror story of a girl named Satou Matsuzaka, who has someone she likes. She experiences a sweet feeling when she sleeps with her, and thought it must be love. Everything will be forgiven as long as she protects this feeling, even if she tricks, commits crimes, steals, or even kills, she thought.
References: Myanimelist