10 Similar Anime Like Persona 5 [The Animation]
Persona 5 the Animation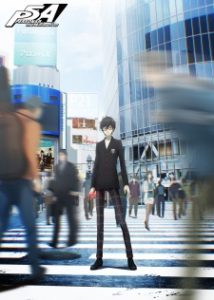 Here are my favorite picks for anime like Persona 5 the Animation. Keep in mind the list is in no particular order. Enjoy!
Fate/Zero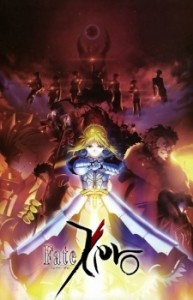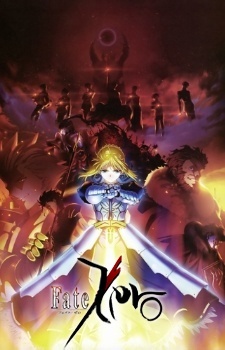 With the promise of granting any wish, the omnipotent Holy Grail triggered three wars in the past, each too cruel and fierce to leave a victor. In spite of that, the wealthy Einzbern family is confident that the Fourth Holy Grail War will be different; namely, with a vessel of the Holy Grail now in their grasp. Solely for this reason, the much hated "Magus Killer" Kiritsugu Emiya is hired by the Einzberns, with marriage to their only daughter Irisviel as binding contract.
Guilty Crown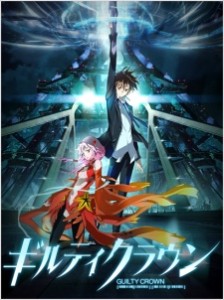 Japan, 2039. Ten years after the outbreak of the "Apocalypse Virus," an event solemnly regarded as "Lost Christmas," the once proud nation has fallen under the rule of the GHQ, an independent military force dedicated to restoring order. Funeral Parlor, a guerrilla group led by the infamous Gai Tsutsugami, act as freedom fighters, offering the only resistance to GHQ's cruel despotism.
Inori Yuzuriha, a key member of Funeral Parlor, runs into the weak and unsociable Shuu Ouma during a crucial operation, which results in him obtaining the "Power of Kings"—an ability which allows the wielder to draw out the manifestations of an individual's personality, or "voids." Now an unwilling participant in the struggle against GHQ, Shuu must learn to control his newfound power if he is to help take back Japan once and for all.
Steins;Gate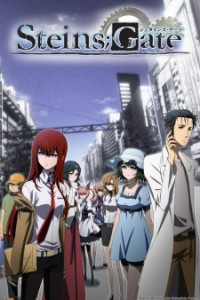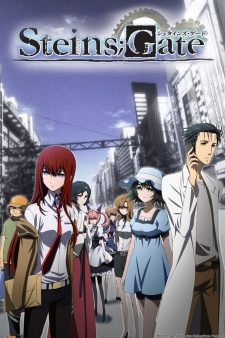 The self-proclaimed mad scientist Rintarou Okabe rents out a room in a rickety old building in Akihabara, where he indulges himself in his hobby of inventing prospective "future gadgets" with fellow lab members: Mayuri Shiina, his air-headed childhood friend, and Hashida Itaru, a perverted hacker nicknamed "Daru." The three pass the time by tinkering with their most promising contraption yet, a machine dubbed the "Phone Microwave," which performs the strange function of morphing bananas into piles of green gel.
Durarara!!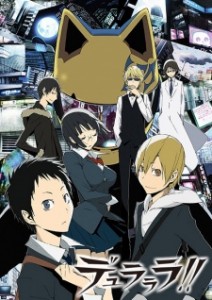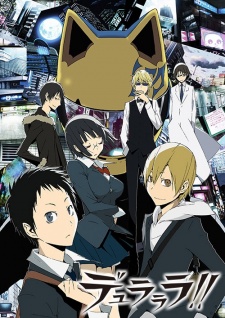 In Tokyo's downtown district of Ikebukuro, amidst many strange rumors and warnings of anonymous gangs and dangerous occupants, one urban legend stands out above the rest—the existence of a headless "Black Rider" who is said to be seen driving a jet-black motorcycle through the city streets.
Mikado Ryuugamine has always longed for the excitement of the city life, and an invitation from a childhood friend convinces him to move to Tokyo. Witnessing the Black Rider on his first day in the city, his wishes already seem to have been granted. But as supernatural events begin to occur, ordinary citizens like himself, along with Ikebukuro's most colorful inhabitants, are mixed up in the commotion breaking out in their city.
Fullmetal Alchemist: Brotherhood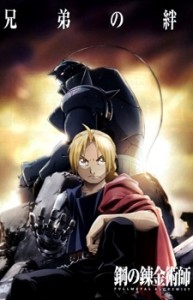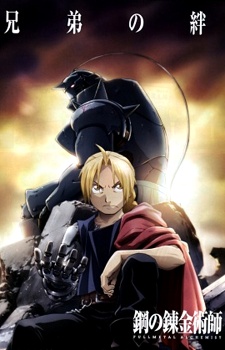 Alchemy is bound by this Law of Equivalent Exchange—something the young brothers Edward and Alphonse Elric only realize after attempting human transmutation: the one forbidden act of alchemy. They pay a terrible price for their transgression—Edward loses his left leg, Alphonse his physical body. It is only by the desperate sacrifice of Edward's right arm that he is able to affix Alphonse's soul to a suit of armor. Devastated and alone, it is the hope that they would both eventually return to their original bodies that gives Edward the inspiration to obtain metal limbs called "automail" and become a state alchemist, the Fullmetal Alchemist.
Three years of searching later, the brothers seek the Philosopher's Stone, a mythical relic that allows an alchemist to overcome the Law of Equivalent Exchange. Even with military allies Colonel Roy Mustang, Lieutenant Riza Hawkeye, and Lieutenant Colonel Maes Hughes on their side, the brothers find themselves caught up in a nationwide conspiracy that leads them not only to the true nature of the elusive Philosopher's Stone, but their country's murky history as well. In between finding a serial killer and racing against time, Edward and Alphonse must ask themselves if what they are doing will make them human again… or take away their humanity.
Psycho-Pass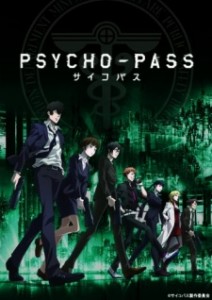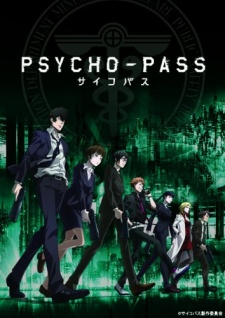 Justice, and the enforcement of it, has changed. In the 22nd century, Japan enforces the Sibyl System, an objective means of determining the threat level of each citizen by examining their mental state for signs of criminal intent, known as their Psycho-Pass. Inspectors uphold the law by subjugating, often with lethal force, anyone harboring the slightest ill-will; alongside them are Enforcers, jaded Inspectors that have become latent criminals, granted relative freedom in exchange for carrying out the Inspectors' dirty work.
K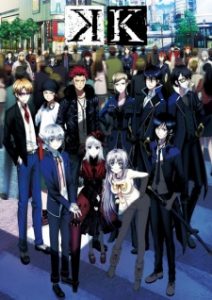 "Kings" are individuals who have been bestowed with incredible supernatural powers and granted the ability to recruit others into their clans. Protecting the lives and honor of their clansmen is an integral part of the Kings' duties. After a video depicting the heinous murder of a Red Clansman spreads virally, the unassuming student Yashiro Isana is accused of homicide. Now, a manhunt is underway for his head, bringing him into contact with the infamous "Black Dog" Kurou Yatogami—a skilled swordsman and martial artist determined to follow the wishes of his late master, the Seventh King.
JoJo's Bizarre Adventure: Diamond Is Unbreakable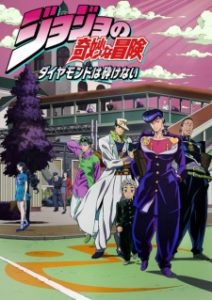 The year is 1999. Morioh, a normally quiet and peaceful town, has recently become a hotbed of strange activity. Joutarou Kuujou, now a marine biologist, heads to the mysterious town to meet Jousuke Higashikata. While the two may seem like strangers at first, Jousuke is actually the illegitimate child of Joutarou's grandfather, Joseph Joestar. When they meet, Joutarou realizes that he may have more in common with Jousuke than just a blood relation.
High School DxD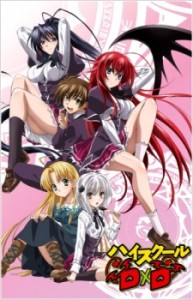 High school student Issei Hyoudou is your run-of-the-mill pervert who does nothing productive with his life, peeping on women and dreaming of having his own harem one day. Things seem to be looking up for Issei when a beautiful girl asks him out on a date, although she turns out to be a fallen angel who brutally kills him! However, he gets a second chance at life when beautiful senior student Rias Gremory, who is a top-class devil, revives him as her servant, recruiting Issei into the ranks of the school's Occult Research club.
The Irregular at Magic High School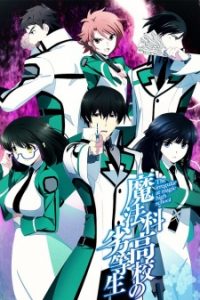 In the dawn of the 21st century, magic, long thought to be folklore and fairy tales, has become a systematized technology and is taught as a technical skill. In First High School, the institution for magicians, students are segregated into two groups based on their entrance exam scores: "Blooms," those who receive high scores, are assigned to the First Course, while "Weeds" are reserve students assigned to the Second Course.
References: Myanimelist